CRS Compliance & Exception Reporting
A better system for Compliance and Exception Reporting
Our system helps produce compliant, safe and fair Doctors' rotas, which can be seamlessly implemented on our CRS live health roster.
Get in touch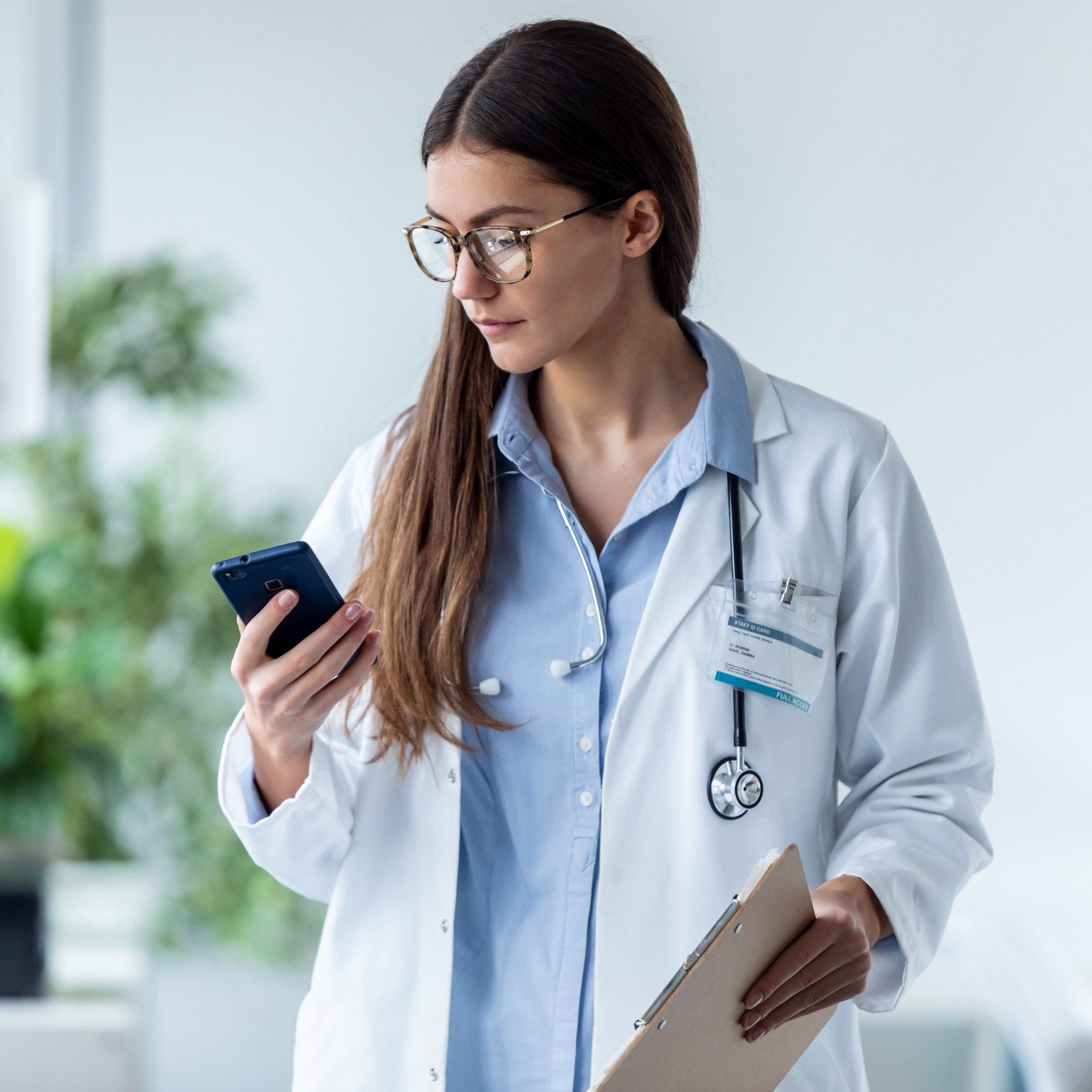 How CRS simplifies rota compliance & exception reporting for junior doctors
CRS illuminates compliance
By taking account of information relating to each doctor or medic, such as contract terms, skills, and qualifications, and highlighting non-compliance as rotas are built, CRS improves efficiency and lessens the likelihood of having single points of failure. Having the required information in CRS means that conversations between rota manager and clinician are better informed and so less frequent, meaning that rota management is more efficient and clinicians will spend more time focussed on patient care.
CRS highlights non-compliance as rotas are built.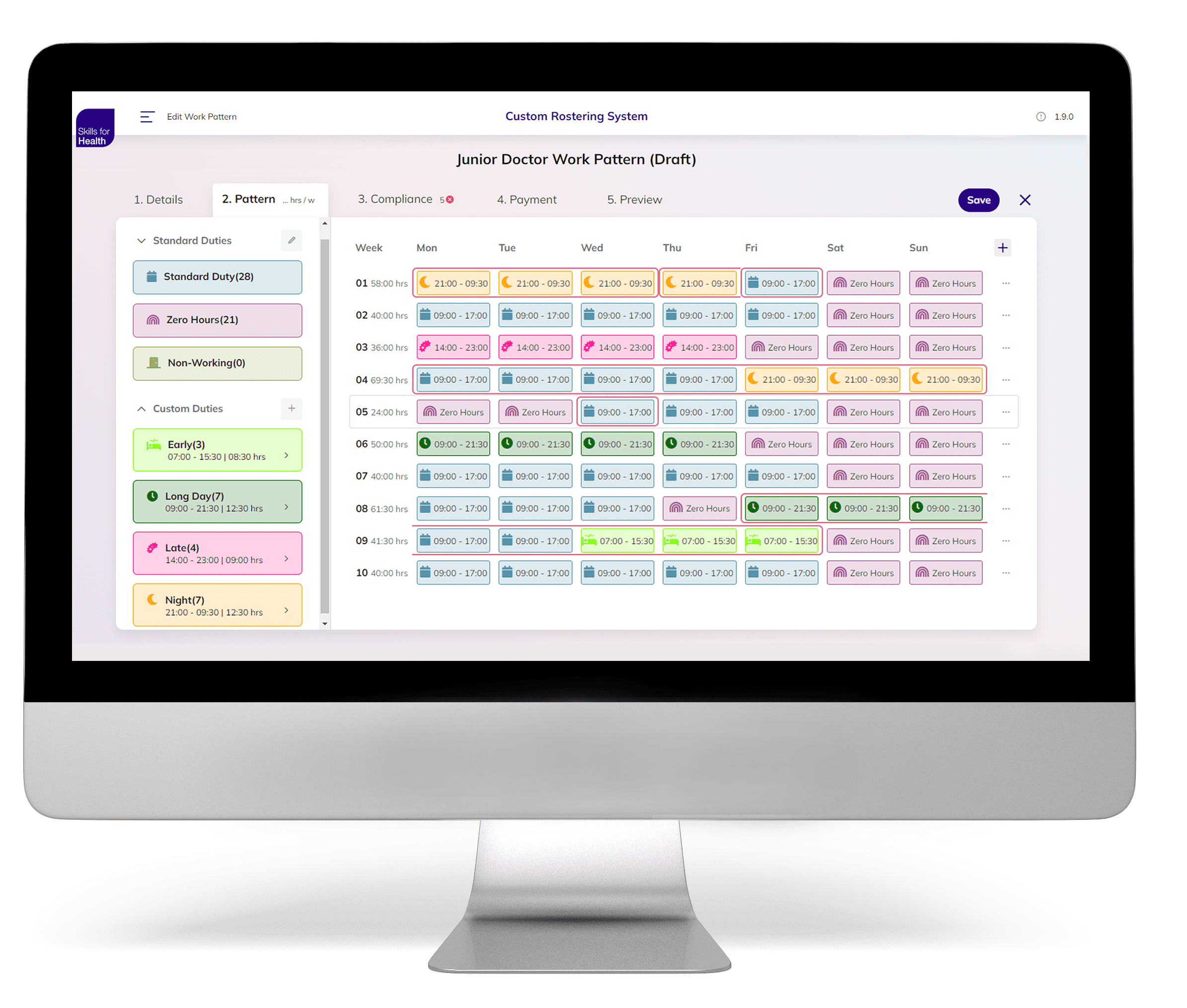 CRS facilitates the reporting and management of exception reports
For exception reporting to be successful, it must be recognised as a tool for the the protection of patients, staff and the Trust from potential harm resulting from non-compliance. It must be easy and convenient to do, and doctors must see the positive impact of exception reporting, such as better-informed work schedule reviews, compensation for the work they have performed and the upholding of education opportunities.
CRS helps with each part of this.
CRS has been designed to make exception reporting simple and effective, with layout and functionality that ensures the relevant information is entered.
Making reports and managing them 'on the go', has been enhanced by the introduction of an app.

Doctors can select the reason for the exception from a drop-down list, to which options can be added by the Staffing Manager.

To ensure accuracy and speed, the report is pre-populated with information relating to that doctor and the exception being reported, such as the supervisor and department.

As exceptions are signed off, the doctor can see a full record for each report, including the final value in TOIL or payment, and where appropriate, whether it has been sent to payroll for processing.

Managers and Guardians can filter exception reports by criteria including the doctor reporting, the supervisor, the speciality, the nature of exception type, date submitted, date of exception and immediate safety concern.
CRS provides great gains in efficiency
Designed for simplicity, CRS makes editing of rotas easy. What currently takes you hours will take you minutes, and what currently takes you minutes will take you seconds. For example, during a rotation, when the staffing team is particularly busy, to edit a rota because of last minute changes to your incoming workforce is about 60x faster in CRS than in DRS.
Editing a week is simple, as is deleting or adding a week, or swapping a week or one day with another. If you want to duplicate a pattern, CRS takes you straight to the duplication. Amending a full-time pattern for LTFT (less than full time) staff is easily done.
Behind many of the benefits that differentiate CRS, is how organisations are able to customise the user-interface. A good example of this, is how stock duties can be created for Nights/Lates/Earlies etc, colour coded and named, providing consistency across the system for doctors who change to a different rota, and easier analysis for departments and whole organisations.
With CRS, exceptions can be reported and managed using an app, perhaps while commuting or otherwise 'on the go'.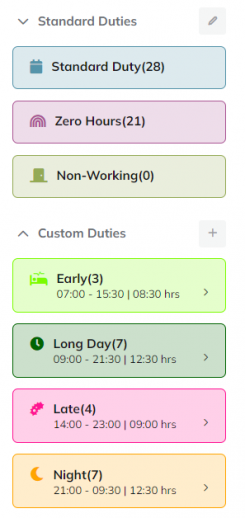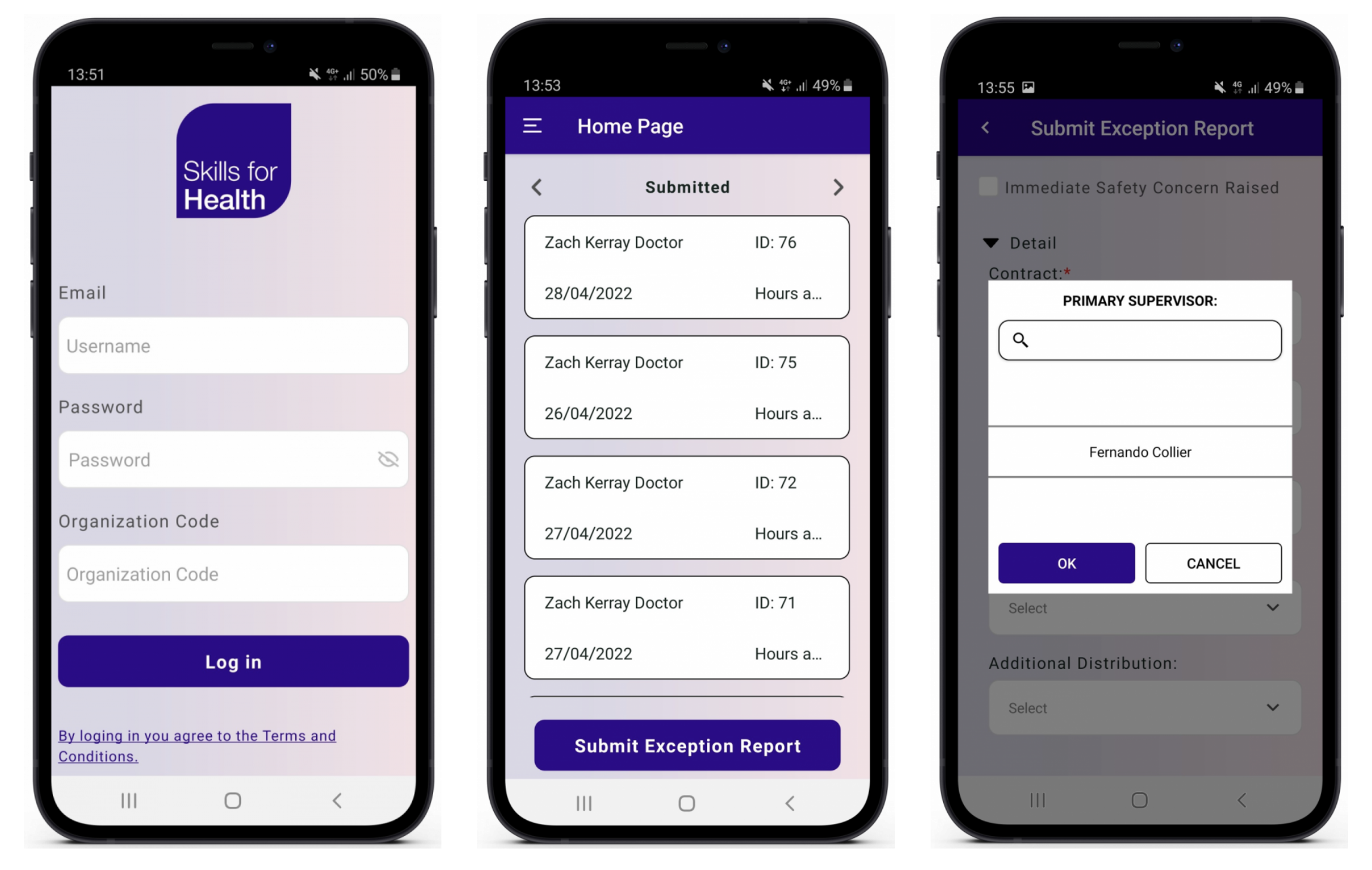 New functionality means that CRS goes beyond compliance and is a valuable management tool
Seemingly 'small' features can, together, have great impact on a system's effectiveness, usefulness and acceptability.
To suit each and every organisation, CRS is widely customisable, including:
local or new reasons for exception reporting, (perhaps road closure, tube delay or pandemic)

outcomes (maybe TOIL but no payment), meaning Trust doctors can raise exception reports and have access to some reasons

exception types (hours, rest, education)

differentiating non-working days and rest days of Less Than Full Time staff, meaning no (accidental) requests to work on a non-working day
Then, there are the innovations which each add great value. CRS provides information and insights that empower managers to make timely and effective staffing decisions, positively impacting on key performance factors such as quality of care and waiting times.
CRS provides the best understanding of what you are asking people to do and how you compensate them.
Cost Analysis
Providing analysis of staffing costs, CRS enables informed discussions, decisions and planning, showing how work patterns can be optimised. For example, how does the cost of an additional consultant compare to current locum costs?
The Payment section of CRS also allows the inclusion of Pay Premia, weighting allowances and any other local variations. This makes CRS the one place to see what a person should be paid, all displayed in the work schedule for full transparency between employer and employee.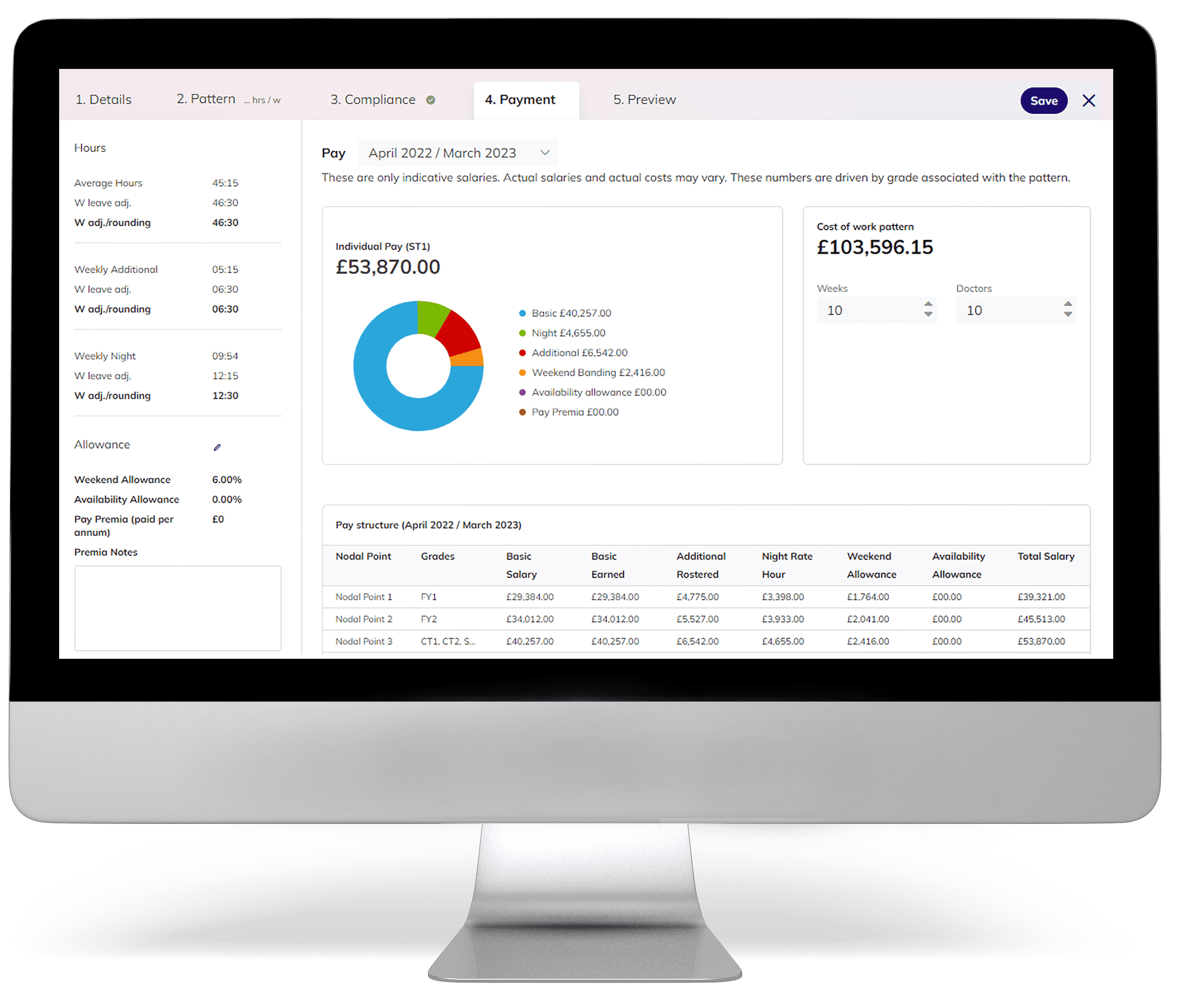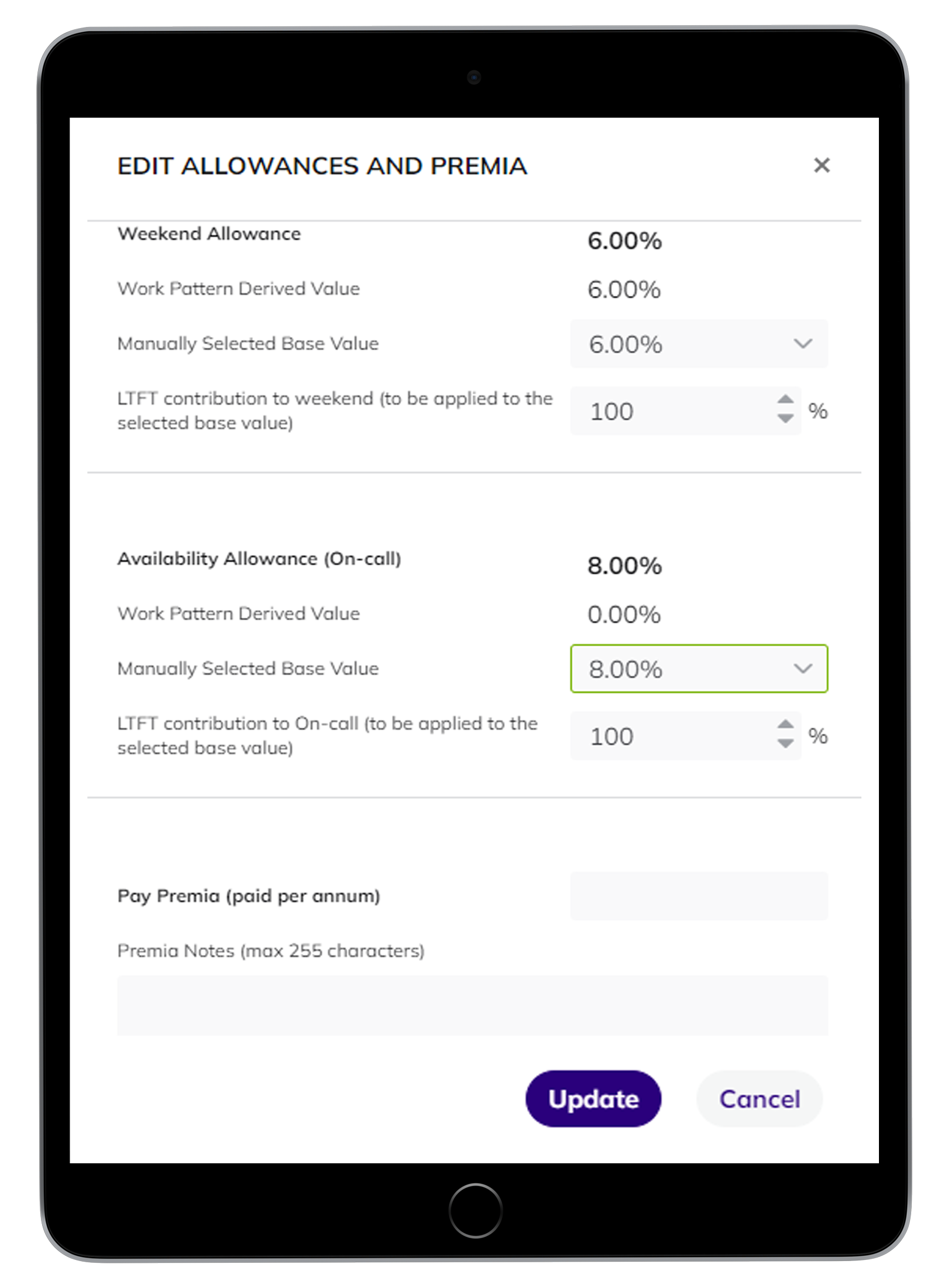 Duty Count
Enabling you to quickly see how many shifts are in a work pattern, this is especially useful when working with less than full time (LTFT) staff. Easier work pattern analysis allows for more efficient rota design and enables you to assess cover levels, such as reviewing the day and night shift balance. What seems to be the best pattern for the organisation may not be reasonable for all staff.
Hours Counts
An Hours Count for each week of the pattern facilitates balancing and fairness for staff – going beyond compliance, CRS promotes the care of employees' health. CRS is supporting Trusts to identify pressure points and reduce staff burnout.
GoSWH reporting
CRS has been developed with consideration to Guardians of Safe Working hours (GoSWH), giving them tools that reduce their admin burden and allow them to spend more time actually championing safer working hours. This includes ensuring exception reports provide complete and accurate information, enabling easy analysis, and downloadable data for quarterly and annual board reports.
Learn more about how CRS helps GoSWH here.
Who uses Skills for Health for Compliance and Rostering?
More than 65 Trusts and Health Boards, including:
Get in touch
We would be delighted to demonstrate CRS to you online or in person. Alternatively, you may prefer an informal discussion about how CRS can help you and your organisation. Either way, please complete this form and we will contact you to arrange a convenient time to talk.
The system has helped us reduce locum use and administration costs and as a result it has been adopted as one of our Trust's Quality Innovation Productivity and Prevention (QIPP) projects.
Andrea Padgeon, Medical Staffing Officer, Blackpool Teaching Hospitals NHS Foundation Trust
---
Staff management and doctors rota compliance insights
Read specialist insight pieces from some of the health sector's leading experts – or download brochures, case studies and reports from our extensive library.
Downloads and useful resources