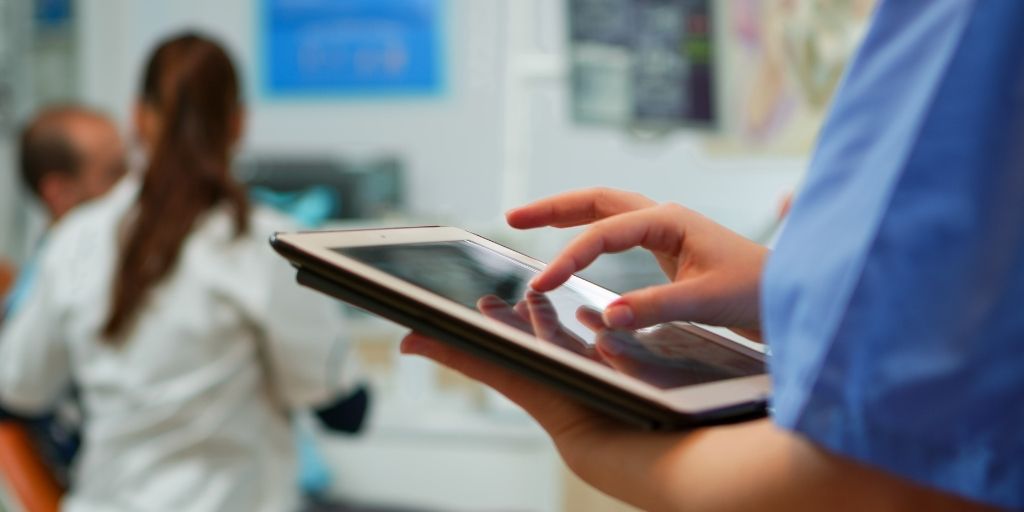 7 MINS
By Skills for Health | 28 October 2021
Following significant investment, today Skills for Health launch a fully flexible, integrated and customisable eRostering solution, designed to meet the complex needs of the NHS, by augmenting workforce planning and development practices.
As a not-for-profit organisation, governed by a Board of healthcare specialist Trustees, Skills for Health have developed their new Custom Rostering System (CRS) as a tool for culture change, transforming NHS workforce planning roles from data entry to data intelligence. Providing cutting-edge improvements that enables seamless management of any staff group, CRS ensures total workforce visibility through safe, compliant and more effective rosters for better patient care.
"Skills for Health have a long history of working in the health sector supporting the workforce, including providing rostering systems," said Niamh McKenna, Skills for Health Trustee and CIO at NHS Resolution. "This unique expertise has helped them build CRS, designed to support healthcare organisations maintain compliant staff schedules and improve patient care delivery.
"The team have truly understood the challenges of the sector, and the complexities of managing shifts across different and complex workforce needs and contracts. Subsequently, CRS will readily create and manage short and long-term staff rosters for any staff group, maintaining compliant staffing levels, and making sure teams are crucially in the right place, at the right time."
Built to align with NHS Improvement interoperability standards, CRS integrates with multiple management systems, allowing more people to be involved in making informed decisions and directly reducing administrative planning work and the reliance on locum staff and agencies.
"CRS can integrate with numerous other systems," added Niamh. "Which means it's a perfect tool to integrate seamlessly into any organisation, supporting digital transformation. I have been struck by the level of care and attention that Skills for Health has put into this development, building a product that exactly meets the specific needs of the health sector, and I am looking forward to seeing it in action in a wide range of settings."
With its unique 'your system, your way' approach, built on two core principles; that every staff member deserves a system that works in line with their own individual contract and terms of employment; while every organisation needs to be able to manage staff in line with their unique ways of working, CRS fully customises workforce schedules for the specific needs of each NHS staff role, in any organisation.
"Designed with variations of NHS roles in mind, CRS delivers what trusts' need to support flexible, efficient and crucially compliant workforce management," said Dr Sara Munro, Skills for Health Trustee and Chief Executive Officer at Leeds & York Partnership NHS Trust.
"Every staff member on the CRS has a contract associated with them, and it is through these contracts that the workforce can then be effectively and safely deployed. With its robust reporting, and by meeting the evolving and ever-changing contractual needs for all staff, proven to be so critical throughout COVID-19, CRS will enable trusts, departments and teams to continue to deliver effective rosters that allow staff to have more time to focus on patient care."
With this more consistent rota management approach, tailored to individual services, the work-life balance of the healthcare workforce will be significantly improved and postcode lottery for patients reduced.
"I'm so excited for this much-awaited launch of CRS," said Daniel Langton, Skills for Health Trustee and Strategy Director and Chief of Staff at Microsoft UK. "Combining the deep market knowledge and insight Skills for Health brings across the sector with an innovative application of technology, this solution helps organisations and teams of all sizes to manage the most important asset of all, their people.
"The focus on security, compliance and customisation for a range of unique settings make this a leading offering for any provider. The fact that it has been built with the NHS workforce in mind means trusts can feel confident when they make an investment in CRS.
"Reap the benefits of all that comes from Skills for Health's deep local knowledge, proven capability and continued engagement, while also supporting their not-for-profit mission, by finding out more about CRS today, and vitally, enable the continued development deserved by your healthcare workforce."
Get in touch and book a CRS virtual demo with one of Skills for Health's rostering specialists here.