CRS E-ROSTERING
Customise how CRS rosters and reports for you
Being customisable, CRS simplifies the creation, management and use of consistent, compliant rosters. CRS enables your organisation to plan and deliver services with the best combination of your people. From compliant rotas, operational rosters are created in just a few minutes.
Book a demo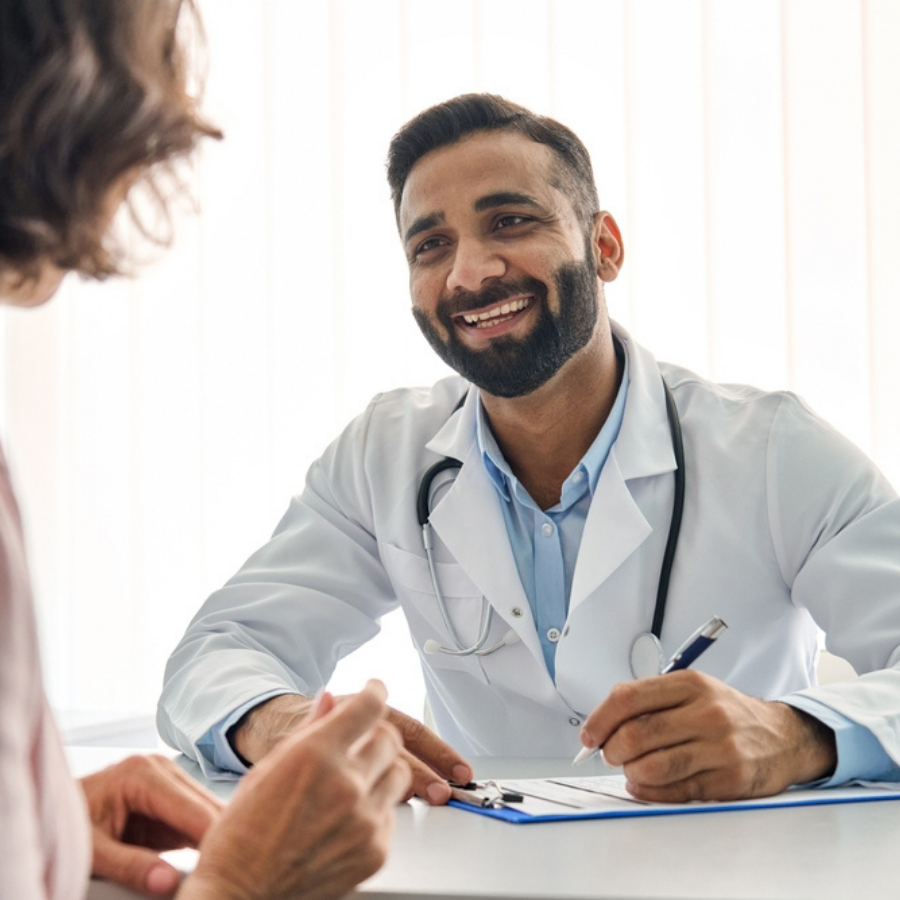 Simplifying and standardising processes
CRS reduces the administrative burden of Staffing Managers whilst helping them to be more effective in preparing and managing consistent, compliant rosters for safer working practices.
Designed for rapid adoption by all users, CRS e-Rostering is a 'plug and play' system with an intuitive interface. Full support is provided, but little training is required.

Rostering is integrated with compliance and exception reporting through a single log-in.

Rosters are quickly generated and easily populated, allowing you to turn compliant work patterns into live operational rotas in a matter of minutes.

With work patterns/rotas prepared in CRS, using CRS for eRostering means there is no time wasted on transferring information from one system to another. Opportunities for errors, including incorrect pay calculations, are removed.

Rosters are smarter, understanding your unique organisational needs, and more intuitive to help prevent non-compliance.
Rapidly generated rosters mean more efficient preparation for a rotation.
check for non-compliance while rosters are being used, showing clearly when, where and how rules would be broken, highlighting non-compliance before it happens

enable shift changes on-the-go

improve cost certainty by providing a forward view of staffing levels across multiple departments

factor in individual staff profiles, competencies, specialities, contracts and working arrangements
Every task can be completed more quickly. Tasks which took hours now take minutes.
Customise the Interface to suit you and your organisation
CRS's User Interface is designed to be fully customisable with chosen colours, descriptions and formats set as standard across the organisation.
A common approach (customised at an organisational level) across specialities and locations, ensures consistency across rosters – meaning no confusion when changing departments, for example designating specific duties with unique colours and icons.
Customise and standardise your designs and your system, across your Trust.
Managers Select and Save their Specific Roster Views
Different roles require different information. For example:
a Medical Staffing Director may want to see all of the rosters across the Trust

any manager may need to see who is available, now

the Paediatrics roster manager will want to see information relating to the staff in their department

a Guardian of Safe Working Hours needs to review the roster for all Junior Doctors
'Blended' rosters show every Doctor working in every Trust area, together with other Clinicians, AHPs, Physios and Pharmacists. Unique features of CRS include the user being able to create their own roster views. Whether that is a view of all Junior Doctor across the organisation or all staff in one specific department, CRS presents the information in seconds.
There is no need to extract information from multiple individual rosters. The user creates their own custom roster view and sees the data they need all in one place. Should they need to, they can set their own warning levels.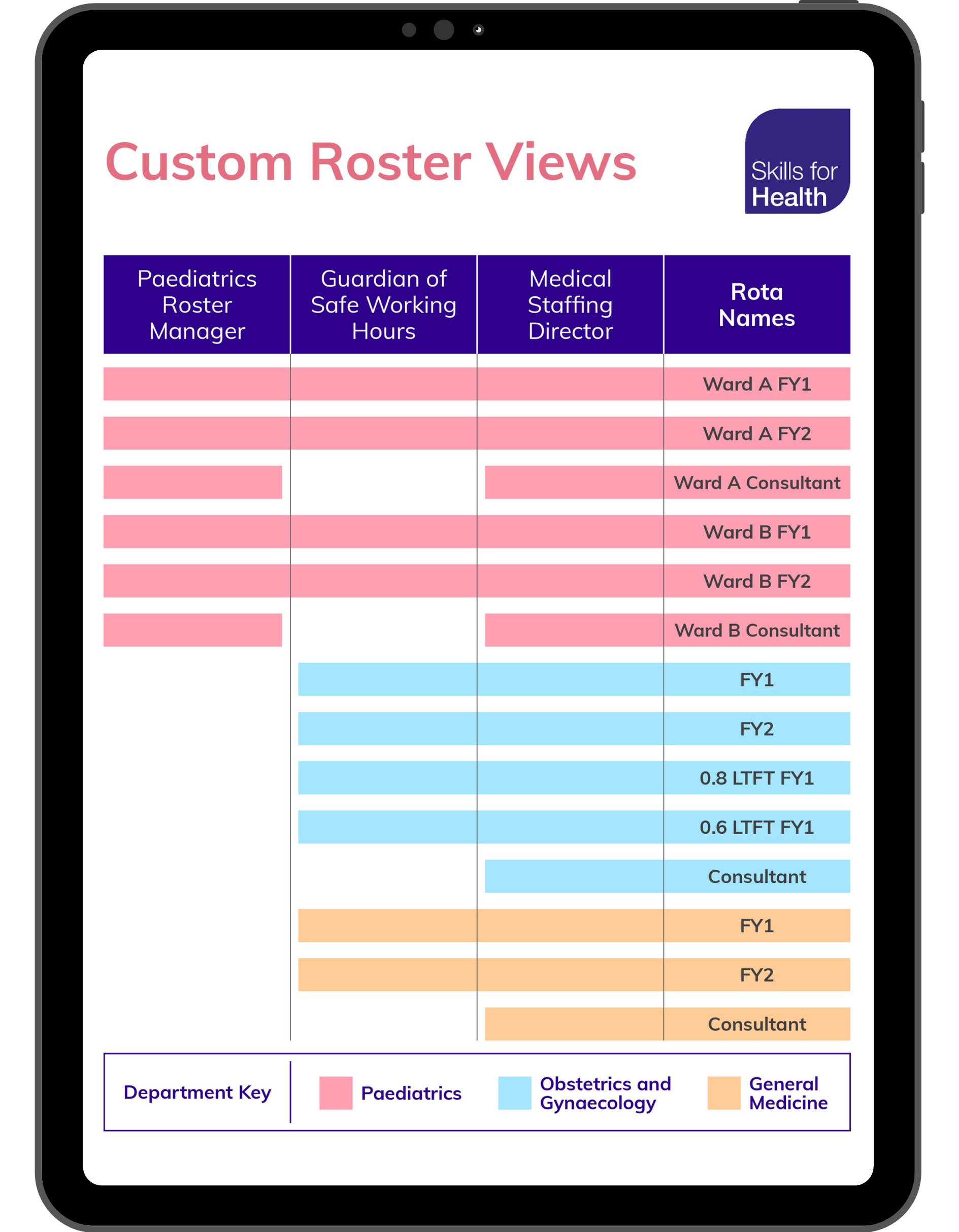 Your roster, your way.
Workforce data becomes workforce intelligence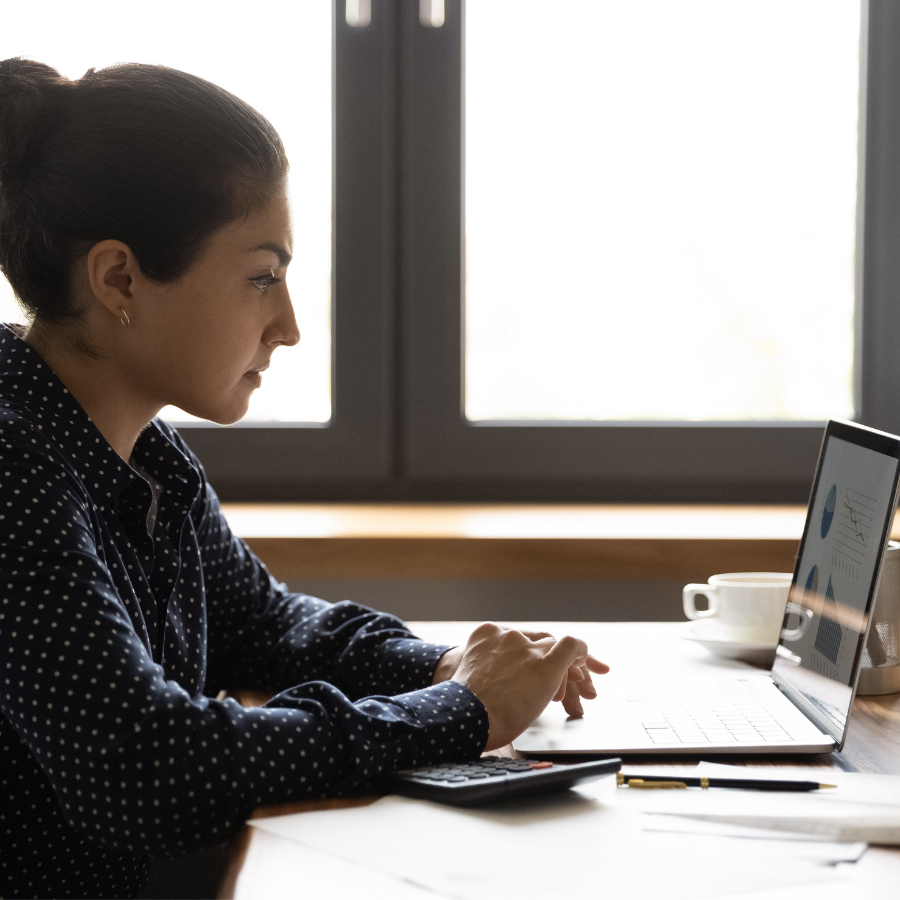 CRS, in addition to making the effective and compliant management of doctors smoother and more efficient, provides information that enables faster, better informed decision making.
The speed with which compliant rosters can be prepared enables Trusts to see further into the future, spotting trends and potential risks. Current and future 'gaps' are immediately apparent – and better forecasting helps ensure safe cover, with more time to schedule internal resources and less reliance on temporary staff.
Customisable eRostering that works for all staff groups
Getting your staff roster right is more than important, it's critical. CRS provides the visibility to empower you to make informed data-driven decisions on staffing levels in all clinical and non-clinical healthcare settings.
CRS integrates seamlessly with third party software including HR systems, including ESR, payroll solutions and locum/bank systems, making unparalleled savings on valuable time and money.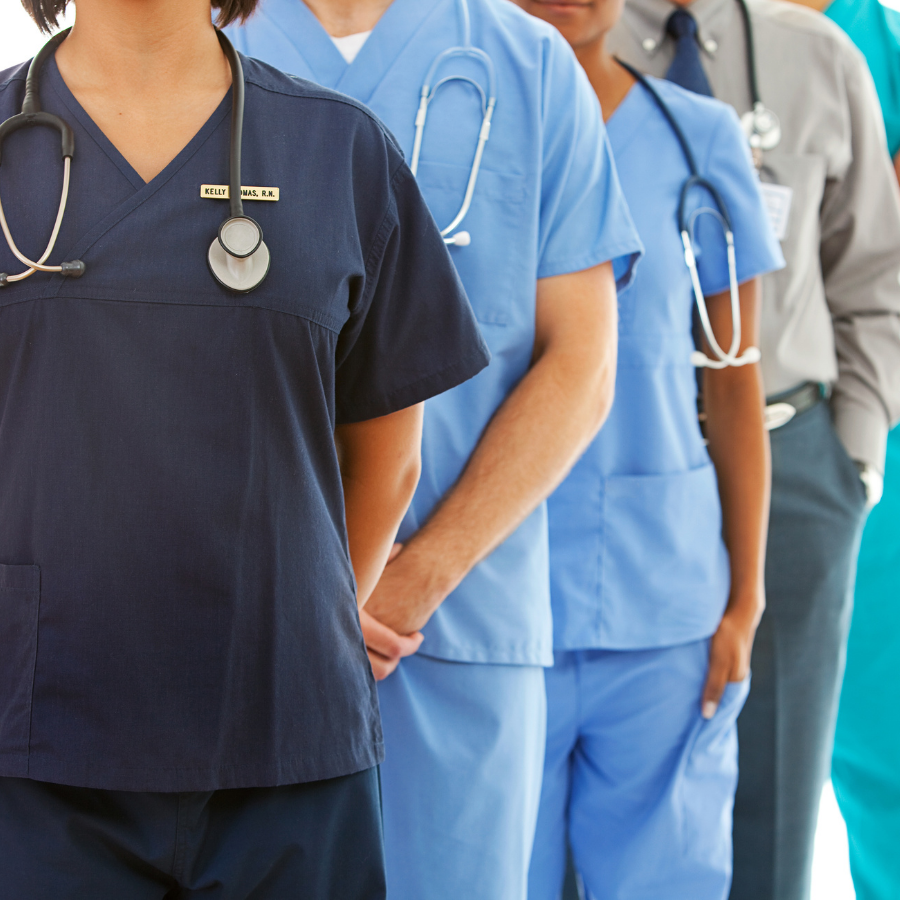 Data-driven development means we've designed CRS to make the best possible rosters for Doctors, Nurses, support staff, specialist clinical groups and many more.
Our partnership with award-winning bank staff solutions, means we're actively supporting NHS Trusts to reduce costs on agency fees, and ensure they have the right staff, in the right place, with the right skills, crucially at the right time.
Clinical schedules can be mapped in real time to cover specialist appointments and events. With purpose-built compliance and rostering modules, and developed using cutting edge technology, CRS is specifically designed to meet the challenging needs of the UK health sector.
CRS is the multi-professional rostering solution specifically designed to meet the challenging needs of the UK health sector. It enables organisations to plan and deliver services with the best combination of skilled people.
Book a demo
Available virtually, we'll show you all the key features that NHS organisations trust to accurately and safely manage staff rosters, designed specifically for the needs of the health sector.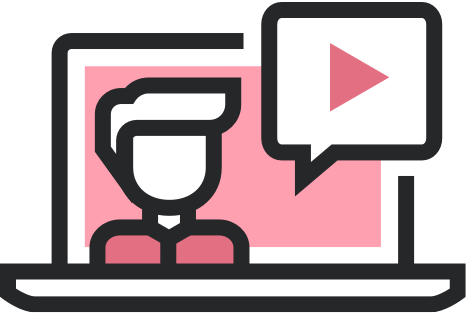 Custom roster views and reporting insights
Read specialist insight pieces from some of the health sector's leading experts – or download brochures, case studies and reports from our extensive library.
Downloads and useful resources