Supporting the Guardians
Championing Safe Working Hours
CRS encourages exception reporting and has features and tools developed specifically to enable Guardians to be more efficient and more effective in protecting staff, patients and the Trust.
Get in touch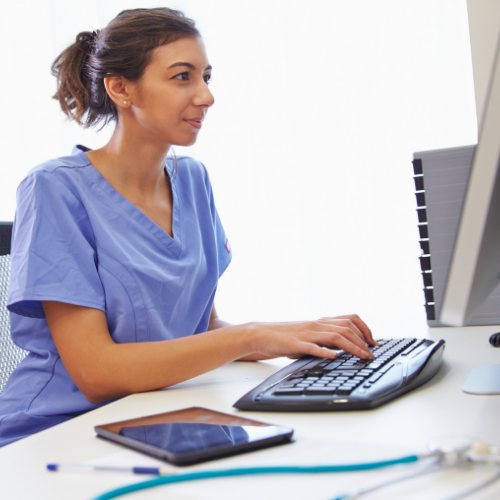 Encouraging and facilitating exception reporting
For Guardians to be effective, junior doctors must be engaged with exception reporting. Exception reporting is a tool to protect staff, patients and the Trust from potential harm resulting from working non-compliantly.
It must be easy and convenient to do and doctors must believe that action will result from their reports.
Guardians must be given the tools to collect, manage and use the information they receive, quickly and effectively, even when the number of reports has greatly increased.
CRS helps with each part of this.
CRS has been designed to make exception reporting simple and effective, with layout and functionality that ensures the relevant information is entered. Doctors can make exception reports and managers can process them 'on the go', using the CRS app, available on apple and android devices.
Exception reports can be compiled and managed 'on the go' in the CRS app.
---
Doctors can select the reason for the exception from a drop-down list, to which options can be added by the Staffing manager.

They also have the option to notify someone in addition to their supervisor, that they are reporting an exception, perhaps someone with whom they worked extended hours or the Guardian of Safe Working Hours.

To ensure accuracy and speed, the exception report is pre-populated with information relating to that doctor and the time of the exception being reported, for example, the doctor's supervisor and the department to which they had been assigned.

At the point of submitting the report, the doctor can see what they will receive, in terms of additional payment or time off in lieu (TOIL). To do this accurately, CRS takes into account the contract applicable for the doctor, and the time at which the extra work was done.

The Trust can decide whether TOIL or pay is available to different staff groups.
Empowering Guardians, while reducing their admin burden
CRS meets the unique needs of the Guardians by enabling easy analysis of the information they receive, providing evidence with which they can champion the cause of safe working hours.
Exception reports can be sorted by filters including: the doctor reporting, the supervisor, the speciality, the nature of exception type, date submitted, date of exception and immediate safety concern.

Links take the Guardian from the exception report to the relevant rosters when additional information about an exception is required.
CRS provides cost information for exceptions, right down to the individual occurrence.

CRS enables filtering by status; submitted, agreed, not agreed, fulfilled.

'Easy-view' buttons display a preselected period.
---
CRS is a tool for achieving safe working hours, throughout the Trust
The adoption of CRS by a Trust is a huge step towards achieving compliance and safe working hours for doctors. Its exception reporting in particular, is a source of vital information to the Guardians of Safe Working Hours but CRS plays a part in protecting doctors, patients and the trust from the effects of working unsafe hours from the very start of the rostering process.
As work patterns are being built, CRS provides pre-emptive warnings of non-compliance, highlighting that part of the plan and providing the reason for non-compliance. In CRS, planners can move smoothly from building compliant patterns to eRostering, with the obvious efficiency and safety benefits of eliminating the need to switch between systems or create rosters in spreadsheets.
Other unique features include the user being able to create their own roster views. Whether that is a view of the duties of all junior doctors across the organisation, or in one specific department, CRS presents the information in seconds. There's no need to extract information from multiple individual rosters. The user creates their own roster view and sees the data all in one place. Should they need to, they can set their own warning levels. Each custom roster view can have its own coverage rules, and warnings for one user may be a breach for another.
More info:
In CRS, everything about the user-interface and the functionality is designed to make the effective and compliant management of doctors, smoother and more efficient.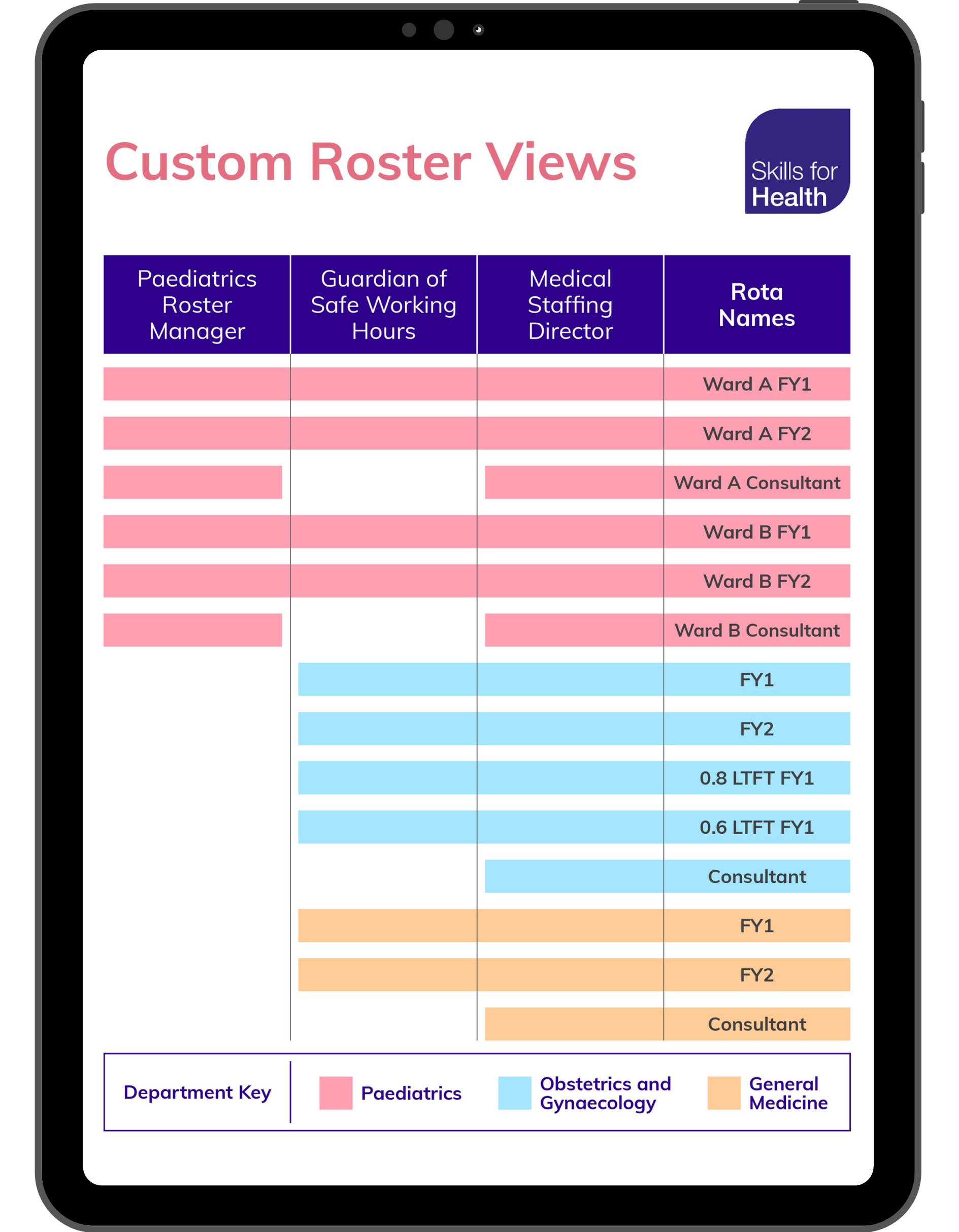 Get in touch
We would be delighted to demonstrate CRS to you online or in person. Alternatively, you may prefer an informal discussion about how CRS can help you and your organisation. Either way, please complete this form and we will contact you to arrange a convenient time to talk.
Many small benefits in CRS combine to have a significant effect on efficiency. Then, there are stand-out improvements, such as the pre-emptive compliance checks, when the system tells you where your compliance problems are before you complete your rota.
Callum Livermore, Medical Staffing Officer, Oxleas NHS Foundation Trust
---
Staff management and doctors rota compliance insights
Read specialist insight pieces from some of the health sector's leading experts – or download brochures, case studies and reports from our extensive library.
Downloads and useful resources