Skills for Health eLearning Platform Update
The Skills for Health eLearning Platform has been updated. This brought an improved look and feel, updated branding and better accessibility across any device. The system functions remained the same, ensuring a seamless transition to the new version.
How will this impact platform users?
The system maintenance and update took place from 17:00 on Friday 12th February 2021 to 08:00 on Monday 15th February 2021. 
To access the new system, users will need to login via the new website address – https://elearning.skillsforhealth.org.uk/ 
Users will also be notified of the system upgrade with in-platform pop-up notifications. 
Click here for an email template to notify all staff currently using the Skills for Health eLearning platform.
What's new:
Skills for Health branding – we have retired the 'National Skills Academy for Health' name and upgraded the platform in line with our current brand identity

Platform revamp – the updated look and feel offers an improved user experience, without changing the system functions; everything your staff are used to, made better
Old platform: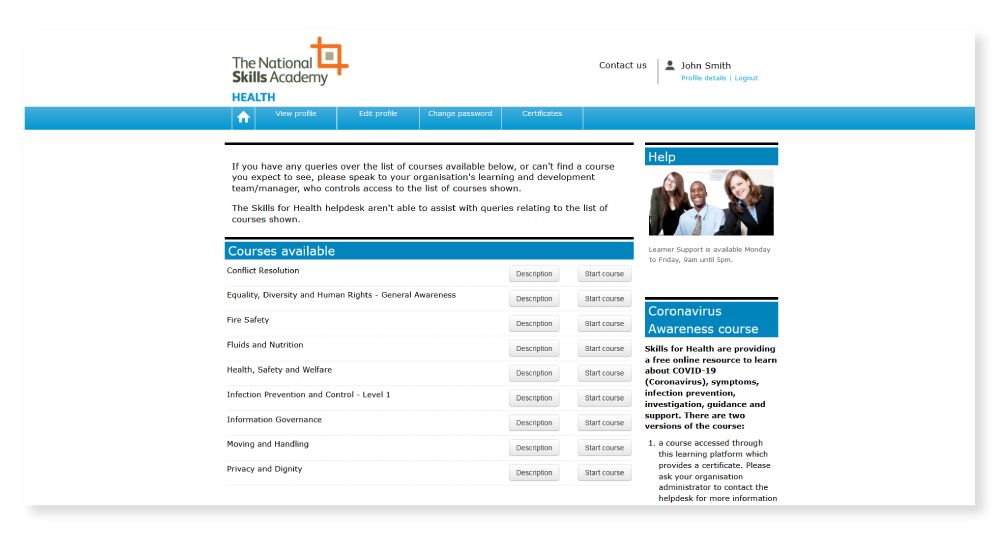 New platform: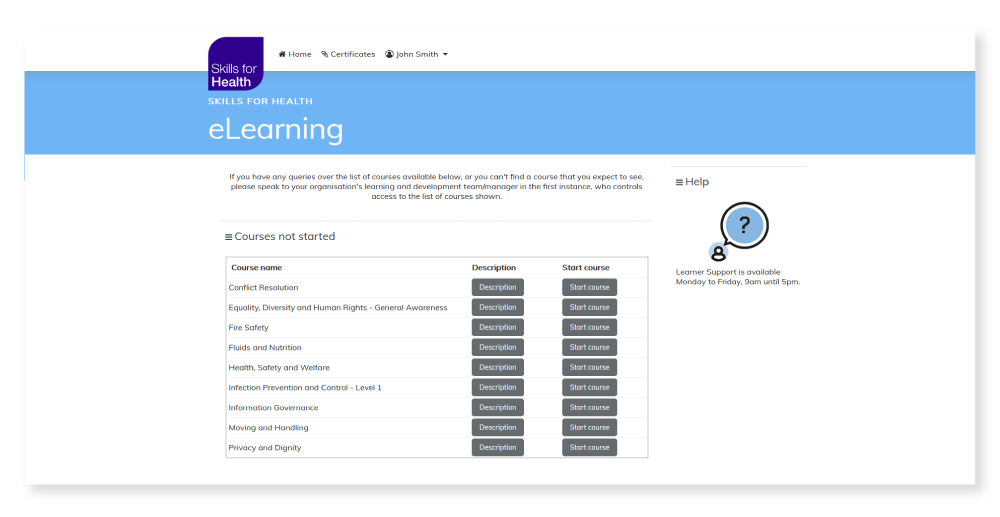 Updated URL – the Skills for Health eLearning Platform URL changed from https://elearning.nsahealth.org.uk/ to https://elearning.skillsforhealth.org.uk/
Enhanced security and functionality – this new release powered by updated core technologies will allow faster and more frequent system improvements

Accessible on mobile devices

– the learning experience has been greatly improved with courses being available anytime

 and 

anywhere

 
Want to find out more?
To see the updated Skills for Health eLearning Manager's Guide, please click here.
If you want to find out more about the platform upgrade and how it benefits users please contact your Skills for Health Client Director. Alternatively, if you have any further questions, please email elearning@skillsforhealth.org.uk.