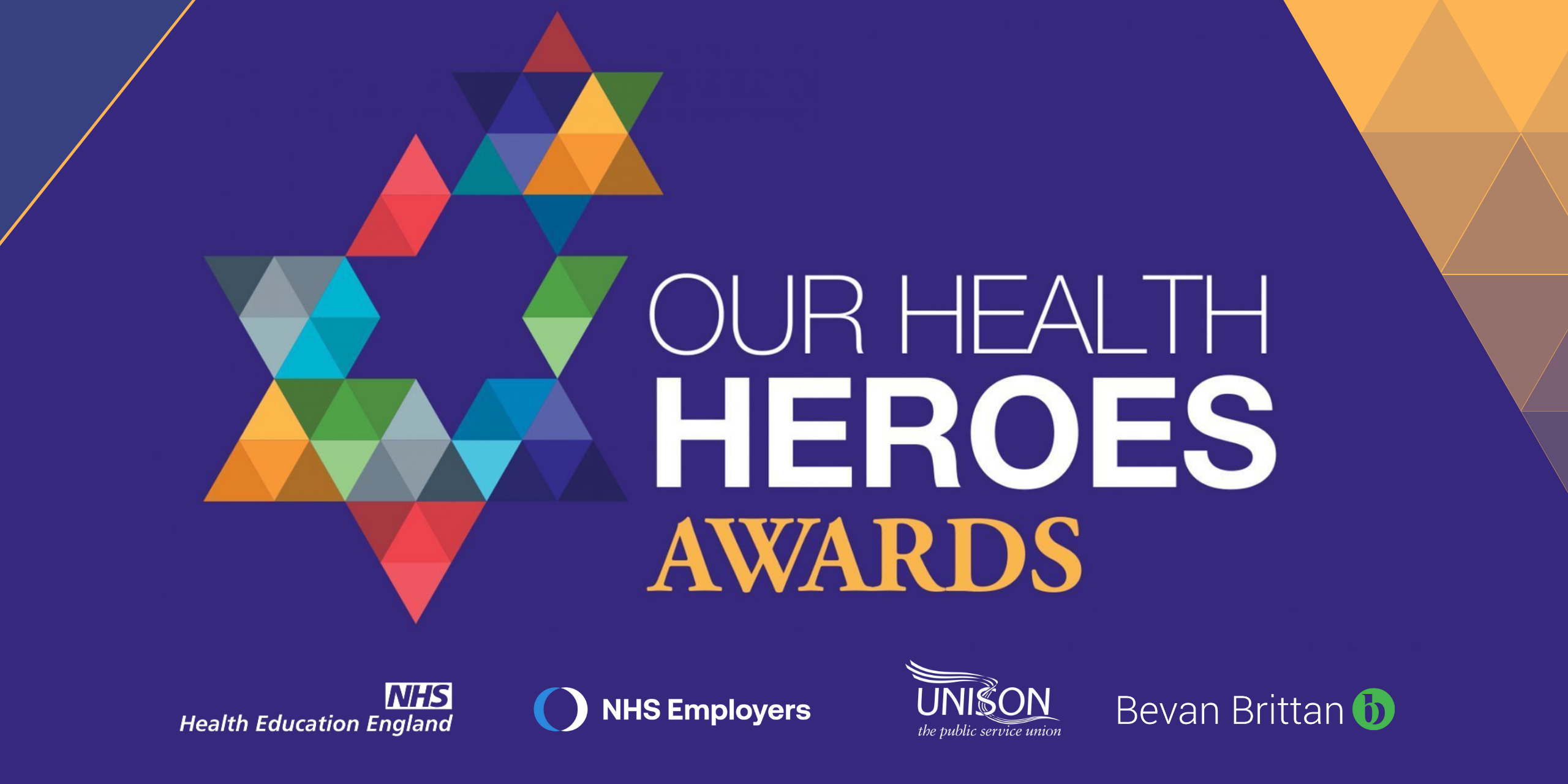 4 MINS
By Skills for Health | 22 October 2021
Nominations for the 6th National Our Health Heroes Awards sponsored by Health Education England, NHS Employers, Unison and Bevan Brittan closed on Tuesday 19th October.
Thank you to everyone who made a nomination, our sponsors and judges for helping us shine a light on colleagues who go the extra mile every day to perform a vital role in the delivery of patient care.
What happens next?
After a record number of nominations, our judges have finished reviewing all entries. The judging panel included representatives from our team here at Skills for Health, and category sponsors Health Education England, NHS Employers and UNISON. Once the judging has taken place, all successful finalists will be contacted.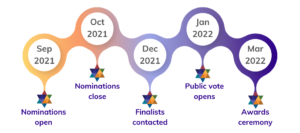 We will announce the finalists in January 2022, where the public will have the opportunity to vote and help decide who will take home Gold, Silver or Bronze for the following award categories:
Exceptional NHS Operational Support Worker of Year
Inspirational Clinical Support Worker of the Year
Breakthrough Apprentice of the Year
Outstanding Lifetime Contribution to Healthcare
The winners of the seven team / organisation award categories listed below will be publicly announced at the ceremony in March:
NHS Improvement through Digital Innovation
Best Healthcare Initiative in a Community or Criminal Justice Setting
Dedication to a Lifelong Learning Culture
Most Inspired Health and Care Support by a UK Charity
Most Promising OD & People Programme
Most Progressive Integrated Care Workforce Programme
Best Emergency Services Collaboration
Last year's winner says:
"It is a real honour to receive this award, and to be recognised for the work and impact that I and the team of volunteers have made. To receive this award for doing that makes me very proud of the work we've done, humbled that it's been recognised in this way, and provided me with the determination to keep going. Thank you."
We are looking forward to welcoming all winners and finalists to the prestigious Our Health Heroes Awards ceremony on 24th March 2022, at the London's Science Museum.
VIP ticket prize draw
Every individual who submitted an Our Health Hero nomination was automatically entered into a prize draw to win 2 VIP tickets to join all the finalists and special guests on the ceremony day. The winner will be announced in December 2021.
Want to get involved next year?
You can find out more about Our Health Heroes partnership opportunities by getting in touch here, and someone from the awards team will be in touch to discuss your ambitions.
Alternatively, you can download the sponsorship brochure for additional partnership opportunities.
Our events team will be coordinating and taking extreme precautions to ensure the safety of all guests in relation to Covid-19 and an option to attend the ceremony virtually will be available to all. If you have any queries about how we are making our events Covid safe, please get in touch by emailing events@skillsforhealth.org.uk