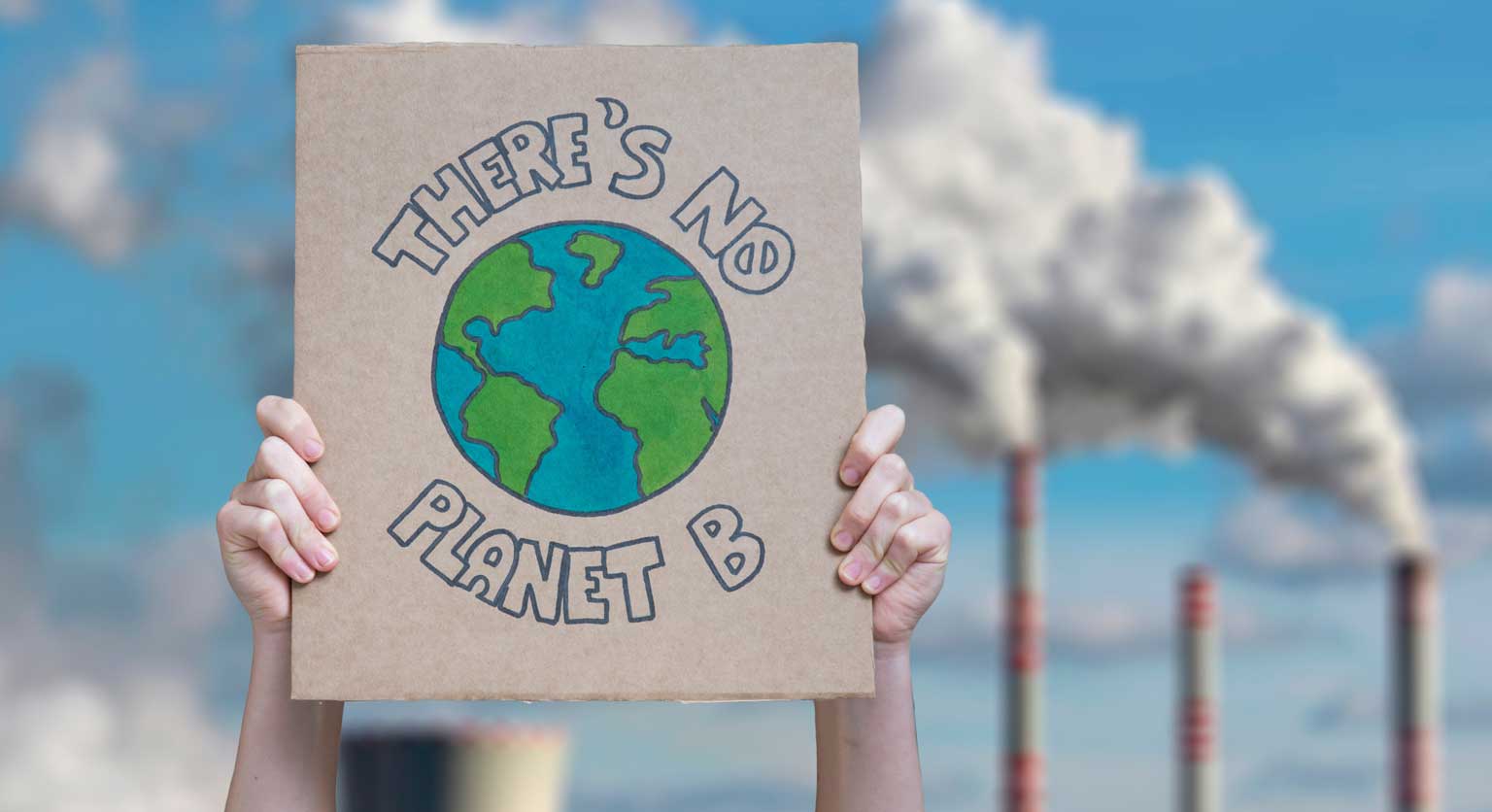 10 MINS
The ever-increasing threat that climate change poses to our health and planet as a direct consequence of years of harmful human output has never been more immediate. Scientists are driving the conversation, asking everyone to do their bit to reduce emissions and impact. Whether we're taking  positive steps as individuals or we are part of huge paradigm shifts in modern international industrial processes, we all have a part to play.
The Intergovernmental Panel on Climate Change (IPCC)'s recent report on climate change was damning; there has been irrevocable environmental damage, and whatever we do now, the ice caps will continue to melt, causing  sea levels to rise. It does make, however, some recommendations, exhortations to people everywhere, to make positive changes to reduce ongoing harm.
The Impact of the NHS
In 2019, the NHS produced around the equivalent of 25 megatons of carbon dioxide. That's 25 million tonnes; around the same as the overall carbon footprint of Sri Lanka, and NHS activity accounted for around 7% of the UK's overall carbon emissions. Still, the NHS has been transparent about the source of its emissions, and its plan to tackle them as they strive to become net carbon neutral; with both direct and indirect emissions which fall under its remit. These 2019 figures already show a significant improvement, with a 26% reduction in emissions since 1990, largely due to more efficient and less fossil fuel-reliant electricity production in the UK and beyond.
The NHS's direct carbon footprint comes from use of fossil fuels, from its fleet and leased vehicles, from physical facilities. The indirect carbon footprint of the NHS comes from its supply chain, including freight, agriculture and food, medical devices, physical resources and waste, water, pharmaceutical supplies, business services like executive transport, outsourced services, staff commuting, and its ICT infrastructure. Among the direct and indirect sources of greenhouse gas emissions, there are some that might surprise many; at least 2% of the NHS' overall carbon emissions come from the gases used in anaesthetics.
Providing safe, effective healthcare is paramount to the NHS, and it requires resources; there are some requirements which have no current viable alternatives. Single-use sterile equipment and its packaging, and the need to dispose of soiled PPE or pathology specimens are unlikely to be eradicated, so a solution has to involve impact mitigation as well as reduction.
There are numerous reasons for the NHS to focus on reduction in greenhouse gases; the knock-on effect of climate change is having a profoundly negative impact on the planet the environment, and people worldwide. But in a more immediate sense, the changing environmental makeup has a direct effect on the health of the nation, with clear health inequalities between areas of high and low vehicular traffic and industrial emissions. An unstable climate affects people's access to healthy food, to fresh air and exercise, and general physical and mental health. The NHS is, in short, suffering from its own emissions profile.
NHS Carbon Reduction Strategy
The NHS' model for calculating its emissions includes both the emissions within its immediate remit and those over which it has less control and responsibility, such as the impact of visitors travelling to hospital. The NHS aims to become carbon net zero – that is, to reduce overall carbon emissions, eradicate unnecessary harmful practices, and to offset unavoidable carbon production with mechanisms for negative emissions.
Defining an effective strategy to mitigate the use of resources and creation of carbon emissions requires a multi-pronged approach which begins with an honest appraisal of exactly where carbon emissions are created within the infrastructure of the NHS.
The NHS' carbon reduction strategy is intended to support realistic, measurable goals and an adaptive approach to improvement. The NHS' 2020 Sustainability Impact Report focused on individual providers, their specific need for improvement and the steps they were taking. The IPCC report is set to further galvanise NHS leaders as they strive towards their carbon reduction goals.
Reducing Carbon Emissions in the Workplace
As the NHS reduces large-scale emissions and supports its supply chains and partners towards a healthier future, it's easy to feel like the things we do as individuals don't have much impact. On the other hand, we know that everything we don't do to help – every piece of plastic we send to landfill instead of recycling, every tap we leave running longer than we need to, every light we leave on, will have an impact on the world, forever. There's no reason not to try harder, and there's every reason to try and make a difference. In our workplace we can:
Switch to energy-efficient lightbulbs and turn them off when we don't need them.
Promote access to recycling facilities in the workplace – it should be as easy to put something in a recycling bin as in a bin bound for the incinerator.
Encourage or enable people to carshare or take public transport. Sometimes flexible working hours could support this.
Don't print unless you need to! Save a tree – send an email.
Eat well – if you're spending your money on a sandwich in a plastic triangle every day, consider whether it might be more environmentally friendly – and cheaper – to make yourself a packed lunch. What you eat is important too, with locally sourced food and reduced meat consumption having a huge impact on an individual's carbon footprint.
Some of us may also be able to spend more time working from home, reducing our office and travel energy usage.
Reducing Carbon Emissions – through online solutions
Skills for Health is ringing the changes with bespoke online services made to complement the NHS' carbon reduction plans. The Covid-19 pandemic saw reductions in carbon emissions around the world following a massive shift to home working. With cars largely off the roads, aeroplanes grounded and factories and office parks closing, the pandemic gave us a taste of achievable emission reduction. Since the beginning of the pandemic, here at Skills for Health, we have reduced travel carbon emissions by 128 tonnes with staff working from home. That is the equivalent of charging 15.5 million mobile phones, or the carbon sequestered by 157 acres of forest per year. We now have flexible, hybrid working options set to continue reducing emissions further.
We saw how effective and efficient a largely home-based workforce can be, and this has catalysed a revolution in working practices. The future is likely to include at least some blend of home and workplace practice, and as digital solutions specialised, we are fully in support, with online packages to enable employees to work in any environment – for a better environment.