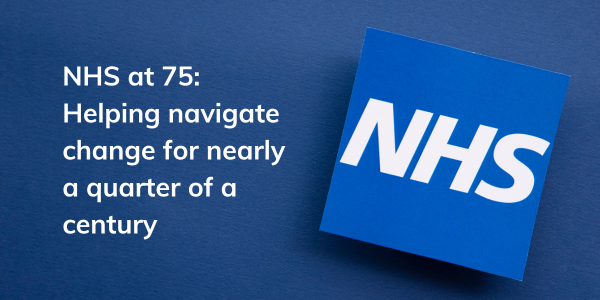 7 MINS
By Skills for Health | 5 July 2023
As the NHS has turned 75, the team at Skills for Health are celebrating this milestone anniversary by taking a look back at how we've helped to enable our beloved national institution navigate change over the years.
Skills for Health began life as the National Sector Skills Council for Health back in 2001, with the express purpose of empowering the NHS workforce to deliver a better health service for all.
In our early years we focused on creating national competency frameworks (labelled National Occupational Standards) for Cancer Services, Mental Health Services and a whole range of service areas. Over the years these frameworks were utilised as the foundations for qualifications, to support service re-design and for individual personal development planning. Their impact has been widespread as the basis for the development of huge numbers of staff.
We were also the lead innovators in the development and support of apprenticeships in the early 2000s, driving annual apprenticeship completions up from 800 in year one to over 12,000 per year by 2012. We continue to be a key partner working with the NHS England Workforce directorate to support the continued development of apprenticeships across the NHS – and are delighted to see their prominence and the recently published NHS Long-Term Workforce Plan.
As well as being at the forefront of how we think about skills and staffing in the NHS, Skills for Health has also played a leading role in the mass adoption of eLearning across the health service. Our e-learning platform has delivered training to over 250,000 learners per year since 2012, enabling a significant proportion of the workforce to learn new skills at any time, any place in a way that suits them.
Through the years we have also focused on the development of capability frameworks, such as the Core Skills Training Framework that was developed and launched in 2012. The Core Skills Training Framework (CSTF) sets out 12 statutory and mandatory training topics and minimum learning outcomes for staff working in healthcare and has been adopted by over 85% of NHS organisations. The CSTF enables staff to move between employers compliantly without the need for duplicate training. This has saved the NHS millions of pounds since it was introduced.
As a not-for-profit organisation, we have always aimed to support the NHS in difficult periods. In March 2020, we launched a Covid-19 eLearning package (free to all NHS staff) to educate the workforce on how to recognise the symptoms of coronavirus, how to effectively use PPE, important infection prevention and control measures, and the key elements of dealing with an unknown highly infectious virus.
We also supported the vaccine rollout. Working with NHS Professionals, Skills for Health provided a solution to onboard thousands of vaccinators in record quick time. From initial scoping to implementation our LearnSpace solution was online and operational, ready to onboard vaccinators in the space of a week and a half.
As we look to the future of our NHS, just last year we launched the Virtual Wards (VW) and Urgent Community Response (UCR) Capabilities Framework in partnership with NHS England. The first multi-professional framework of its kind, this pioneering piece of work will support the expansion of both virtual ward and urgent in-home service delivery models across, which are viewed by many as the future of healthcare.
Skills for Health is proud to have played our small part in supporting our NHS and healthcare workers to deliver better patient care over the years.
With nearly a quarter of a century under our belt, we reaffirm our commitment to standing side by side with the NHS and look forward to continuing to do so for many more years to come.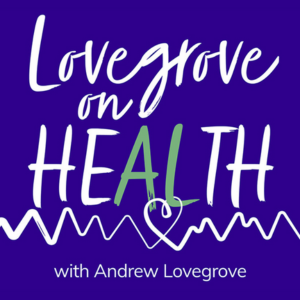 Our latest podcast episode is an NHS75 Anniversary Special, with guest John Rogers, Skills for Health Chief Executive. Andrew Lovegrove, Senior Workforce Consultant, and John discuss the NHS' 75th birthday and their own experiences of working within and alongside the NHS.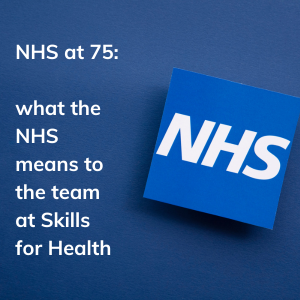 To mark the NHS at 75 anniversary, the team at Skills for Health share what the NHS means to them and why they value about Skills for Health and its role in supporting our treasured national institution.