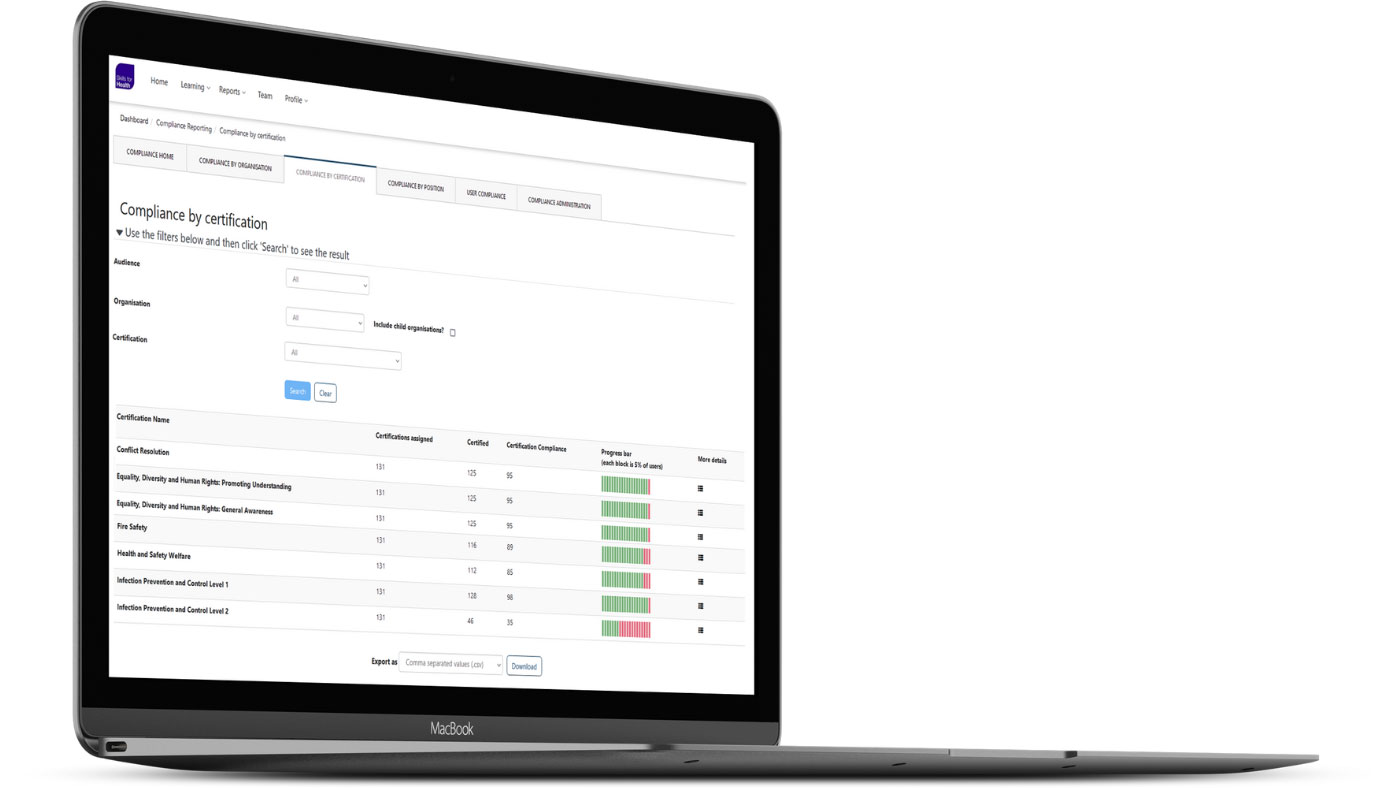 5 MINS
By Skills for Health | 8 December 2022
NHS Professionals, an organisation that supplies temporary staff to the NHS, played a crucial role in the Covid-19 booster campaign. Working together with Skills for Health, over 8,000 vaccination staff were onboarded to the learning management system, as part of the booster programme.
As the campaign sprang into action last November, the organisation – headquartered in Hemel Hempstead – found themselves in a race against time to speed up staff deployment to the frontline in support of government vaccination targets.
"Twenty years ago, this would've been almost impossible," said NHS Professionals CIO David Callow.
"Without digital technologies, there is no way that we would've been able to mobilise an army of paid vaccinators as quickly we did and at such scale."
"Just as mRNA technologies accelerated the development of the vaccines, it is cloud computing that allowed for the rapid onboarding, training and deployment of vaccination staff."
"Online access to learning meant that we could onboard and train vaccinators in record time." the NHS Professionals CIO continued.
The complex task of devising and implementing the digital infrastructure to onboard and train thousands of vaccinators across 1,900 vaccination centres in England was left to the digital division of not-for-profit workforce development body Skills for Health.
From spotting the adverse side effects of jabs, through to mandatory training on information governance and fire safety, content from a variety of trusted sources came together on a single delivery platform to provide a one stop shop for new recruits. The cloud-based delivery model ensured instant scalability – no matter how many learners were added to the system. All learners were assured of a smooth and responsive experience, according to Skills for Health CTO Paul Walker:
"Before the rise of cloud computing, the main options for onboarding an army of vaccinators would have been to run the training in person, which is not ideal in a global pandemic, with strict social distancing measures in force. The only other option would be to install eLearning software on company servers."
"The latter approach is fraught with operational issues that would've significantly limited the pace and scale of the booster campaign rollout on the workforce side of things."
"There is no doubting that living in an era in which users and developers are so dialled in to a cloud native way of doing this, was an enabling factor that helped deliver on booster targets." Mr Walker added.
From initial scoping, right through to implementation, Skills for Health's LearnSpace solution, which is based on the open-source Totara learning management system (LMS), was online and operational, ready to onboard vaccinators in the space of a week and a half.
"Through partnering with a trusted sector vendor, we were able to mobilise a tailored package of eLearning at record speed," said David Callow, before adding "As a tried and tested platform that is familiar to hundreds and thousands of NHS and health care staff across the country, LearnSpace was the natural choice for us to support the rapid booster roll out."
Skills for Health has provided training for hundreds of thousands of NHS staff on a variety of health and care topics, including Skills for Health's Core Skills Training Framework (CSTF) eLearning.
To find out more:
About Skills for Health
Skills for Health is a not-for-profit organisation committed to the development of an improved and sustainable healthcare workforce across the UK. Established in 2002 as the Sector Skills Council for Health, they are the trusted provider of rostering solutions, eLearning, skills development, research, apprenticeship support, and national standards and frameworks for NHS and private healthcare organisations.
About NHS Professionals
The NHS Professionals service approaches staffing with the whole NHS in mind, helping NHS Trusts to address agency costs, maintaining staffing levels and patient care by putting fully qualified and compliant staff in places to care.
Wholly owned by the Department of Health and Social Care, any operating surplus made by NHS Professionals is re-invested into the wider healthcare economy.