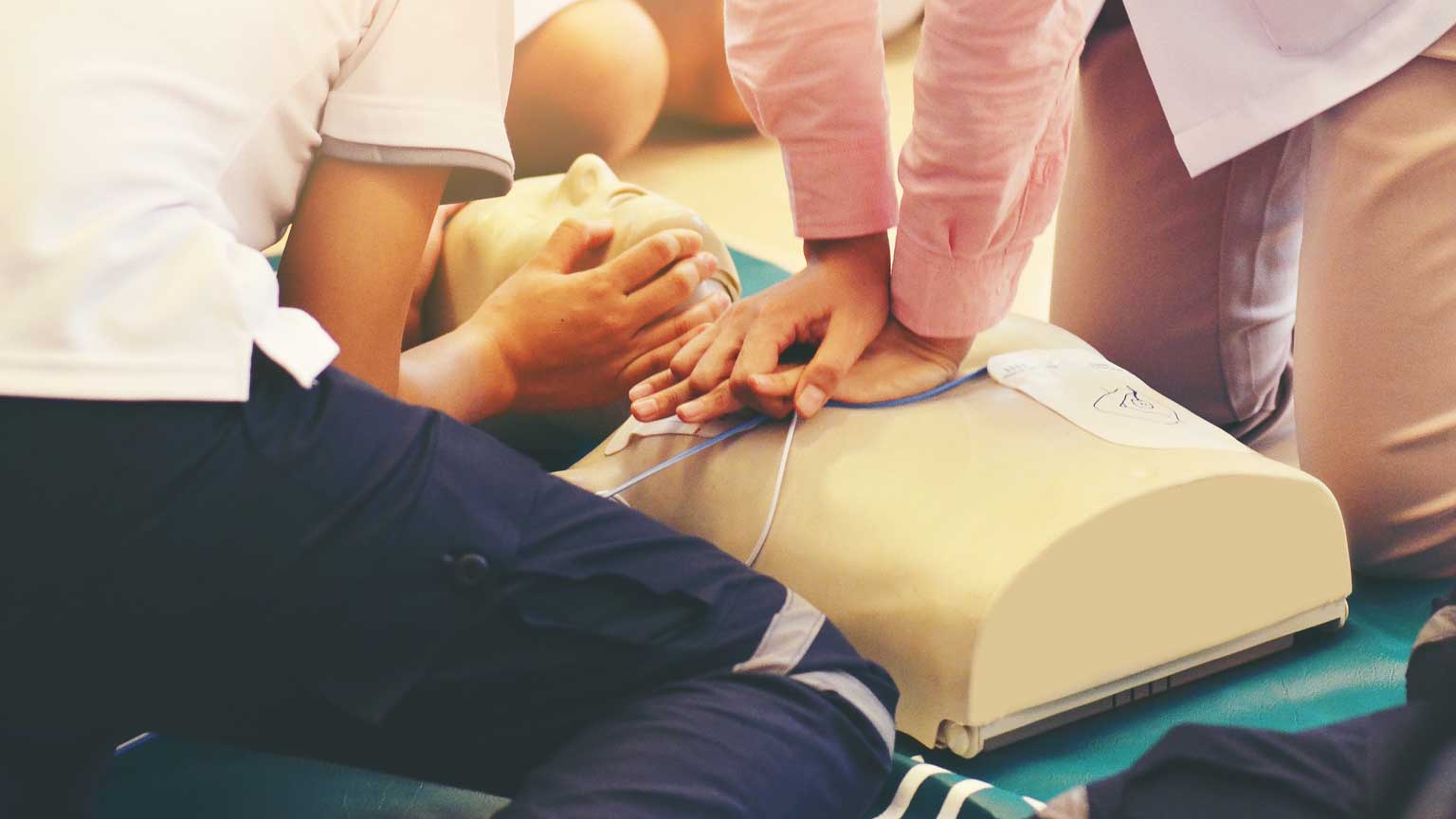 5 MINS
In a recent update the Resuscitation Council UK (RCUK) has advised that they have received several enquiries concerning the risks of COVID-19 during cardiopulmonary resuscitation (CPR).
As the situation surrounding the Coronavirus quickly escalated throughout March, and into April, national bodies who provide support and guidance, such as the Resuscitation Council have been able to adapt quickly to continue to provide front-line staff with up-to-date information to help them in their roles.
In the most recent statement, the RCUK have provided specific guidance for healthcare workers (HCWs) on CPR in healthcare settings for patients with suspected or confirmed COVID-19.
"COVID-19 is thought to spread in a way like seasonal influenza; from person-to-person through close contact and droplets. Standard principles of infection control and droplet precautions are the main control strategies and should be followed rigorously. Aerosol transmission can also occur. Attention to hand hygiene and containment of respiratory secretions produced by coughing and sneezing are the cornerstones of effective infection control."
The guidance is vital for front-line workers who are putting their lives at risk, each day to help meet growing patient demand. Resuscitation is a key learning outcome outlined in the Core Skills Training Framework (CSTF), and furthermore, Skills for Health have recently released new guidance for CSTF training staff during Covid-19.
Resuscitation Level 2 is identified as a critical Statutory/Mandatory training module for staff returning to clinical work in a healthcare setting. The updated guidance to CSTF training, developed by Skills for Health and supported by Health Education England, allows staff returning to become mobilised on the front-line as soon as possible, without the need to complete all 11 training modules in the CSTF.
Combined with regularly reviewing the updated statements from the Resuscitation Council, our recently updated Resuscitation – Level 2 – Adult Basic Life Support eLearning can support existing staff, trainees and the thousands of returning NHS workers coming back to the service, to ensure as many lives as possible can be saved. Our CSTF training is delivered on an engaging and innovative mobile-first solution, so staff can train at pace, any time and on any device, to ensure they have the necessary skills to get back to delivering patient care as quickly as possible.
Find out more about our mobile-first approach to online learning which includes Resuscitation Level 2, part of the CSTF.
The recent statement from the RCUK also identifies how critical Personal Protective Equipment (PPE) is for front-line staff, "Resuscitation team members must be trained to put on/remove PPE safely (including respirator-fit testing) and to avoid self-contamination."
As part of our updated CSTF training, we have also developed a free Covid-19 awareness course to support front-line staff, modules include training on how to accurately and effectively put on and remove PPE, to ensure staff are protected.