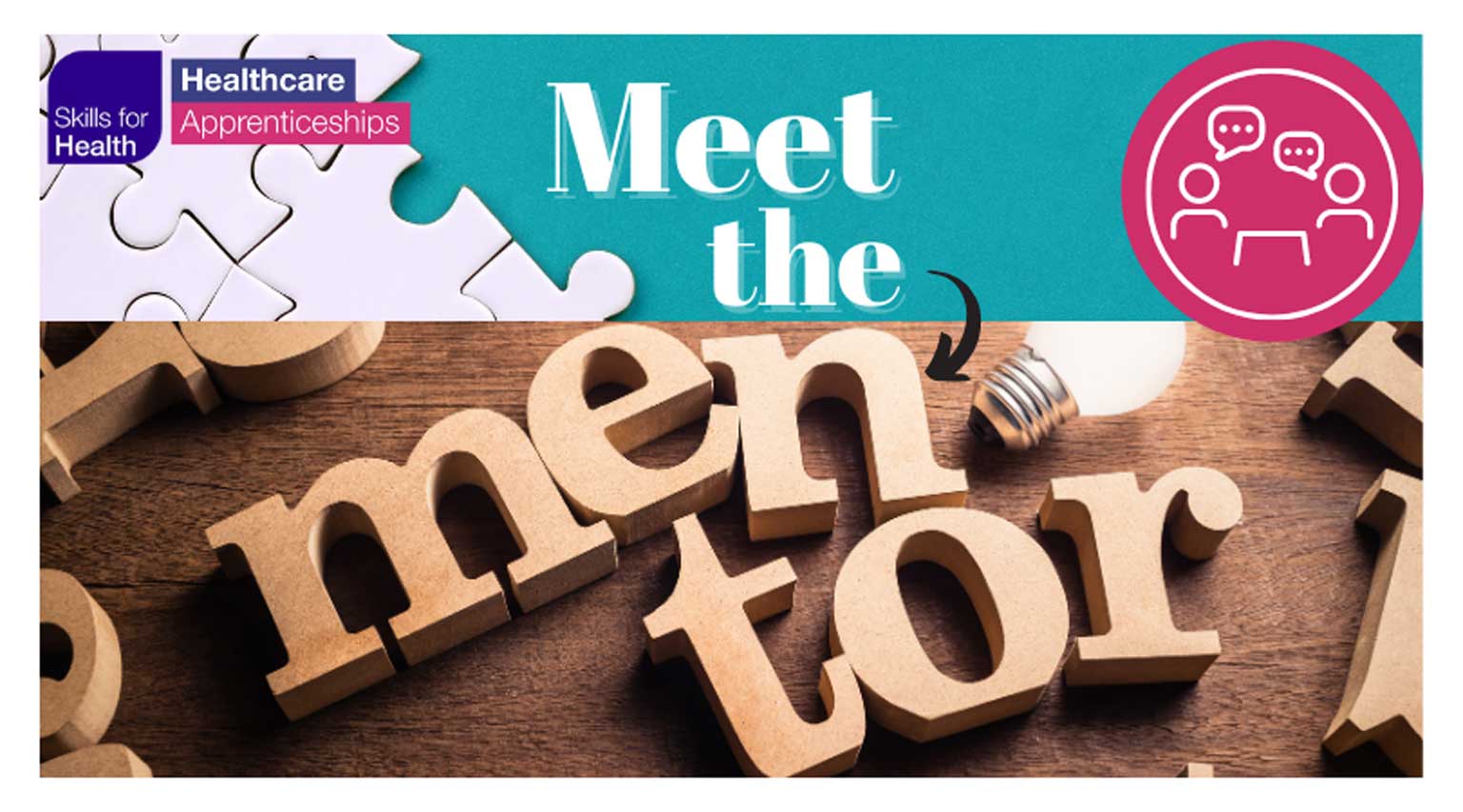 5 MINS
Here at Skills for Health we have always looked to shine a light on our healthcare apprentices, championing this vital route into the sector and celebrating the diversity of opportunity and value they bring to the workforce. Over the last year, their impact has only strengthened, as they all stepped up to play an enormous part in the COVID-19 response. This was reflected resoundingly in the calibre of this year's Our Health Heroes Apprentice of the Year nominees.
Whilst we are continuously inspired by our apprentices' integral contribution to the workforce, what has become increasingly apparent when speaking to any of them about their journey, or upon being rewarded for their work, is how quick they are to mention the key supporting role their 'mentor' plays in their success. So, after the joy of our 2020 Meet the Apprentice series, in collaboration with Health Apprenticeships Standards Online, where we celebrated and gained an insight into the rising stars of our NHS, this year we are keen to Meet the Mentors behind them!
Being an apprentice mentor is no easy feat. This is someone who supports the apprentice's development in the workplace from the very beginning of their new role – they may also be called a manager or supervisor in some settings. They help coach and lead our healthcare apprentices in building their approach, rapport, teamwork, integrity, positivity, and professionalism, whilst also imparting subject-matter expertise, company procedures and ways of working. More often than not, this close relationship will be ongoing for the full duration of the apprenticeship, helping them to achieve their full potential.
It is very easy to see why the mentor performs a unique role in the life of an apprentice, and how wonderful it is to hear the recurrent appreciation and recognition an apprentice has for them, attributing this to their achievement. Consequently, we now want to understand more about what it means to fill these big shoes, as a colleague, role model, leader, and teacher? Essentially, being the key to the apprentice's entire experience. Our Meet the Mentors online series is now open to help us find out.
Apprenticeship Mentors commonly say that mentoring others is one of the most rewarding things they have ever done in their career. Yet, we also know that supporting an apprentice can be challenging. Things don't always go smoothly. Nevertheless, there will be countless times that a mentor's guidance will prove pivotal in the apprentice's journey.
So, if you're a mentor, or have been recently, we want to hear your experiences with our short survey. Tell us the benefits, the challenges, the opportunities and the successes, plus what tips you might have for people who want to get involved.
Your story will be published in our online series and shared across both our website and Twitter accounts @SkillsforHealth and @HASOEngland. You will help us continue to not only champion the invaluable contribution our apprentices make up and down the country but encourage even more colleagues to follow in your important footsteps, building the future of our NHS.