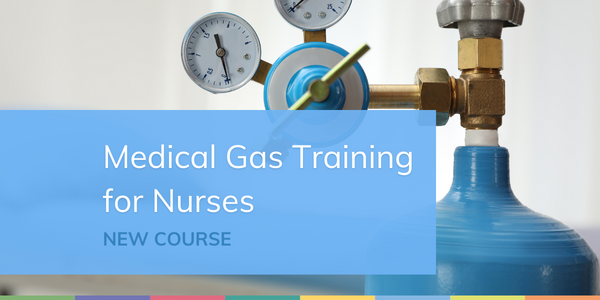 3 MINS
By Skills for Health | 16 October 2023
Skills for Health have launched a new eLearning training course for those handling and working with medical gases. Designed by HAC, experts in medical gas training, it has been created for nurses and other clinical healthcare professionals, and built to the Health Technical Memorandum (HTM02 and SHTM02) standards. 
Training covers everything staff need to know about the safe handling and storage of medical gases, as well as the clinical applications and general regulations surrounding gas use. It aims to equip those responsible for working with gas with the skills and knowledge they need to maintain staff and patient safety.  
Course modules include  
Medical gas facts

 

Cylinder identification

 

Cylinder valve types

 

Moving, handling and storing gas cylinders

 

Preparing gas cylinders for use

 

The Medical Gas Pipeline System (MGPS). 

 
Skills for Health are the leading UK not-for-profit provider of training for the health and care sectors. This course joins 90+ specially designed eLearning courses that are available to purchase and access by the healthcare community.  
Skills for Health's Head of Learning Solutions, Tom Woolrych, says: 
The addition of this course to our eLearning offering takes us forward in supporting the healthcare workforce of the UK. We're committed to providing easy to access eLearning courses that deliver the skills and knowledge staff need in order to safely carry out their work. We always aim to distil the vast amount of expert subject matter and regulatory learning outcomes into the most digestible format, meaning that learners gain the information they need in the most efficient way.
Ultimately this is about maintaining and improving patient outcomes. Courses like the Medical Gas Training for Nurses ensures that clinical staff have the maximum amount of time to take care of patients possible, whilst being equipped with all the information they need.
Tom Woolrych, Head of Learning Solutions, Skills for Health
Skills for Health, as the Sector Skills Council for Health, offers significant discounts on all our training, and more if training at scale. Get in touch with us via the course page below to discuss the volume purchase discounts available.