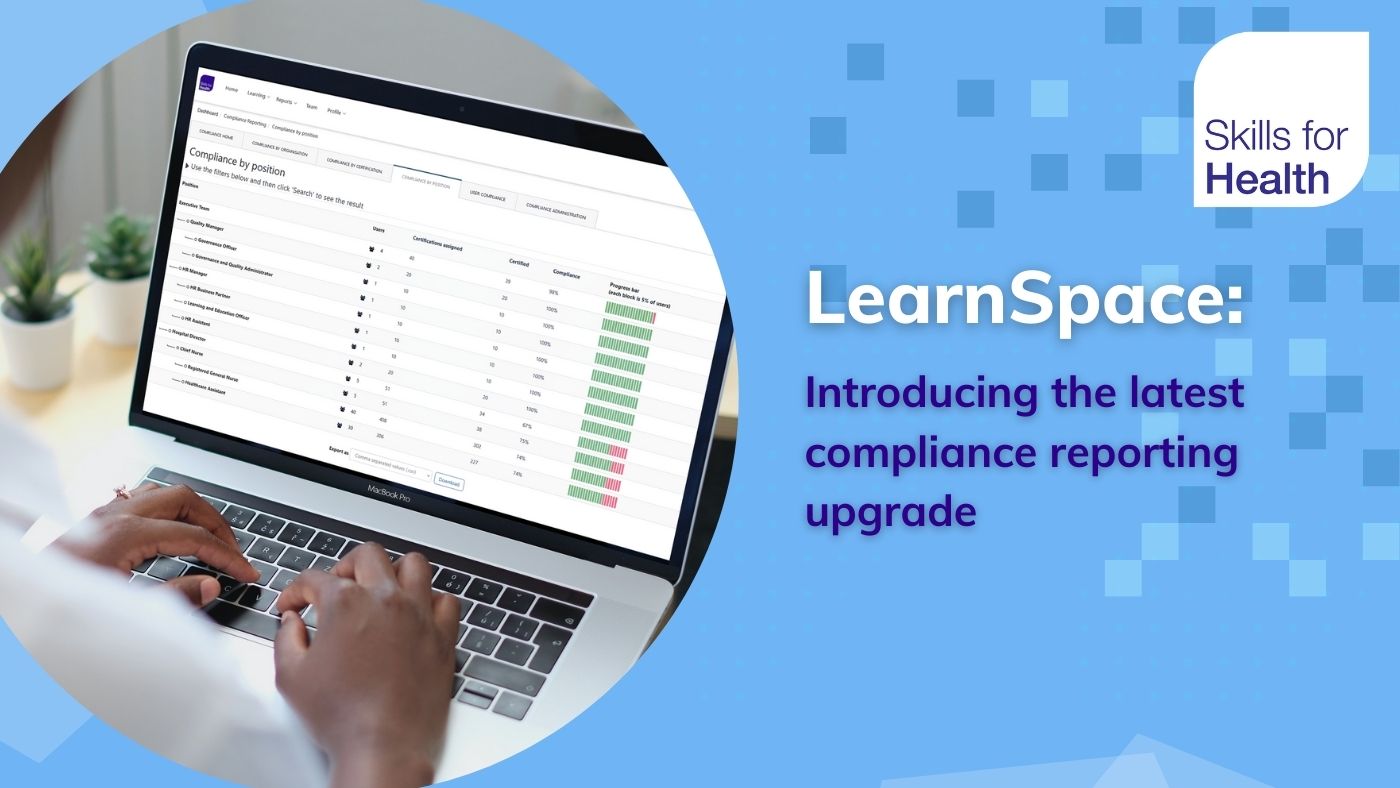 3 MINS
By Skills for Health | 20 June 2022
We are excited to announce the latest LearnSpace update which includes fresh new compliance reporting features that will help managers save time. The compliance dashboard is a core LearnSpace feature which many of our healthcare clients rely on. The latest upgrade is packed with new features that will provide healthcare organisations with greater confidence in the accuracy of their compliance and will enable better planning and targeting of training. Plus, the greater visibility of compliance will facilitate improved communication among teams about mandatory training expectations, gaps, and success.
What's new?
Some of the highlights of this release include:
Improved filtering across all compliance reports  
Overall compliance can now be refined by audience, organisation and certification, enabling administrators to report overall organisational compliance for a user group of their choice.
Select certifications to include in compliance reports
Administrators can now choose which certifications should be factored into all compliance reports. This allows administrators to exclude certifications that are not statutory or mandatory training.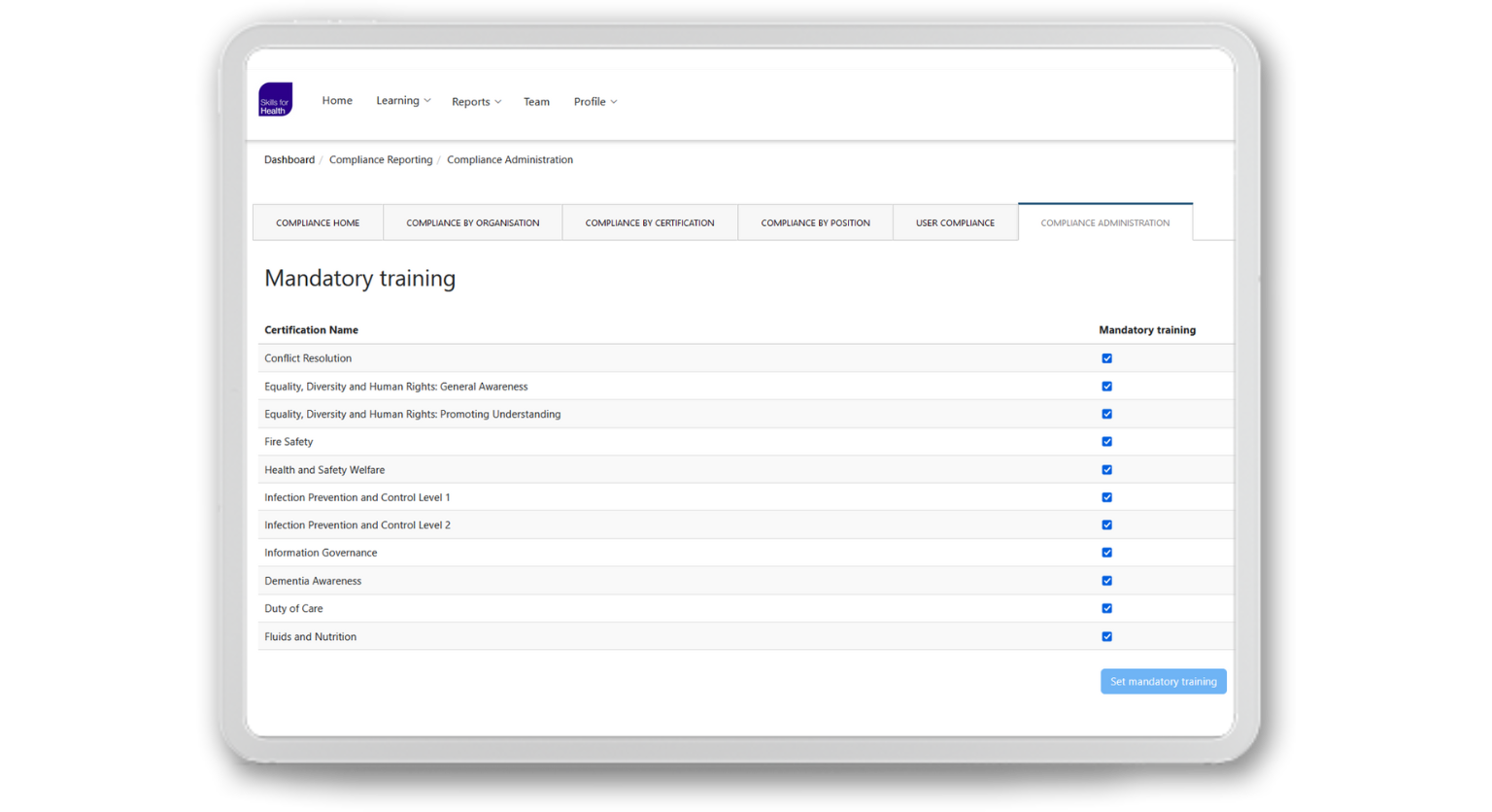 Compliance summary dashboards for Line Managers 
Line Managers can now report an overall compliance percentage for their team. Results can be filtered by audience, organisation and certification.
Compliance reporting by position 
Administrators and managers can now report compliance against user positions, allowing them to drill through to view compliance details of users in each position.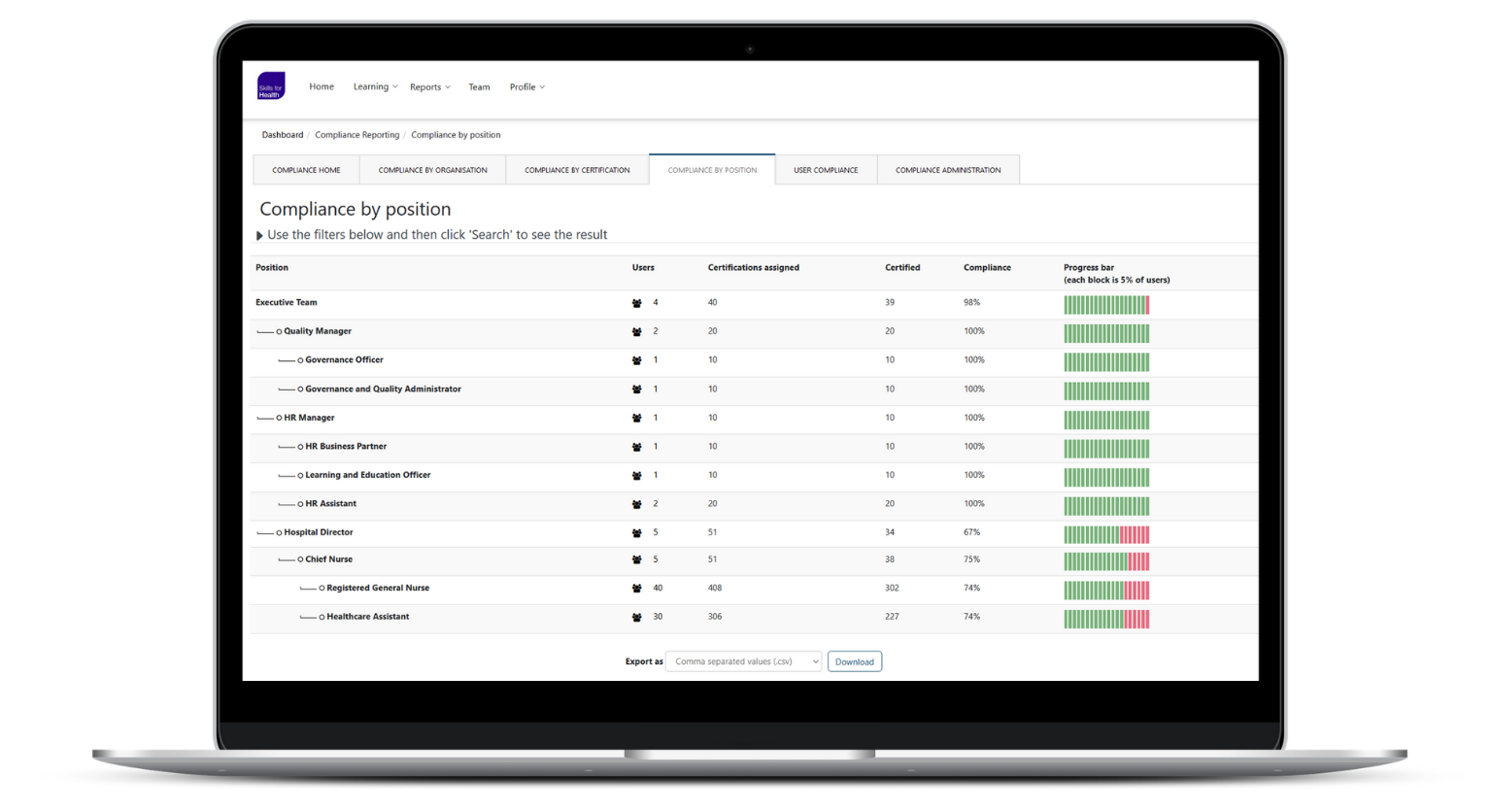 New configuration options for site administrators 
Site administrators can now set different data display settings for the compliance dashboard. This allows administrators to customise RAG colours, and show/hide filters and other user data. Alternative displays for Compliance by Organisation and Compliance by Certification are now also available with improved filtering and drill through options.
Next steps
If you're an existing LearnSpace customer, we will be contacting you shortly to arrange a suitable time to upgrade.
If you'd like a demo of the new compliance reporting features, contact us today.
LearnSpace is our hassle-free LMS, based on Totara Learn, that makes it easy for staff to access learning at any time and easy for managers to progress training needs to meet organisational compliance and skills development goals. For more information on how LearnSpace can help your organisation to enhance learning compliance, performance and improve staff retention, contact us today.