Operational Services Support Worker of the Year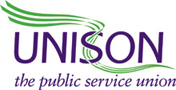 Hundreds of individuals have been nominated for the Our Health Heroes Operational Services Support Worker (NHS) of the Year award, sponsored by UNISON.
Meet our finalists
Marie Smith is a Ward Clerk from St Helens & Knowsley Teaching Hospitals NHS Trust
Laura Hurford is a Learning & Development Senior Administrator from Welsh Ambulance Services NHS Trust (WAST)
Tina Hughes is a Domestic Assistant from 2gether Support Solutions, East Kent Hospitals University NHS Foundation Trust
Voting is now closed for this award category. Winners will be announced at the Our Health Heroes virtual ceremony on the 23rd of March.
How were finalists selected?
This award celebrates those in an operational support role, providing vital support services for colleagues, patients, and service users in NHS settings. Operational support workers play a crucial part in our healthcare services keeping people, systems and processes running, without whom the NHS simply couldn't survive. Without these people in operational support roles, the NHS wouldn't be able to care for the most vulnerable in society. Yet, despite their importance, many of these roles are unknown to the public and can be sometimes seen as "behind the scenes". Operational Services Support Workers in the NHS including but not limited to; medical secretaries, administrative staff, cleaners, porters, catering staff, playworkers, IT and communications, finance staff, maintenance, security, drivers and many more who all do essential work every day to back up clinicians.
Assessment criteria
Reliably working to high-quality standards
Caring and compassionate approach to those who use services
Being an effective colleague – being part of the team/supporting others (or proactively supporting the work of the team and others)
Identifying and undertaking innovations in their place of work
Having a positive attitude and willingness to embrace innovation and improvement
Being a strong role model for the organisation and its ethos
If you have any questions please email OHHAwards@skillsforhealth.org.uk