OUR PEOPLE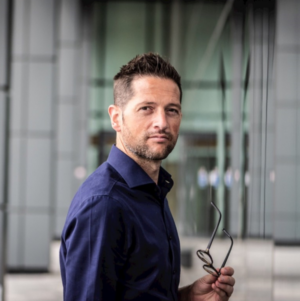 Chris Burling
Workforce Development


Principal Consultant – Leadership, Management and Organisational Development
Chris Burling joined Skills for Health on 1 November 2021 from the NHS National Leadership Academy, where he led the strategy and design of leadership interventions across the South-West, as well as acting as the regional lead for coaching and mentoring, EDI and stakeholder engagement, Chris has also been an internal consultant in the HE sector and a Client Director of Executive Education.
Previously to joining the NHS National Leadership Academy, Chris was a Client Director in Executive Education at the University of Bath, leading on the fulfilment of corporate organisational requirements through strategic design, delivery and evaluation of organisational learning and leadership development programmes, predominantly with the School of Management.
Chris has recently completed both SenseMaker and Warm Data practitioner training, and is ILM accredited. Currently researching the entanglement and emergence of public sector consulting and the business school, he balances an eclectic range of influences and experiences as a practitioner in people development, a researcher in academia and a curious generalist across the disciplines of leadership and organisational learning.
Currently completing the highly regarded Professional Certificate in Executive Coaching course at Henley Business School, Chris is a thinking practitioner and learning specialist.
As an innovative facilitator and systems convenor, Chris is particularly interested in exploring the boundaries for discipline-specific work, seeking to bring an interdisciplinary, relational, and non-traditional lens to consulting.
Chris is also a member of the Skills for Health Coaching Faculty.
---