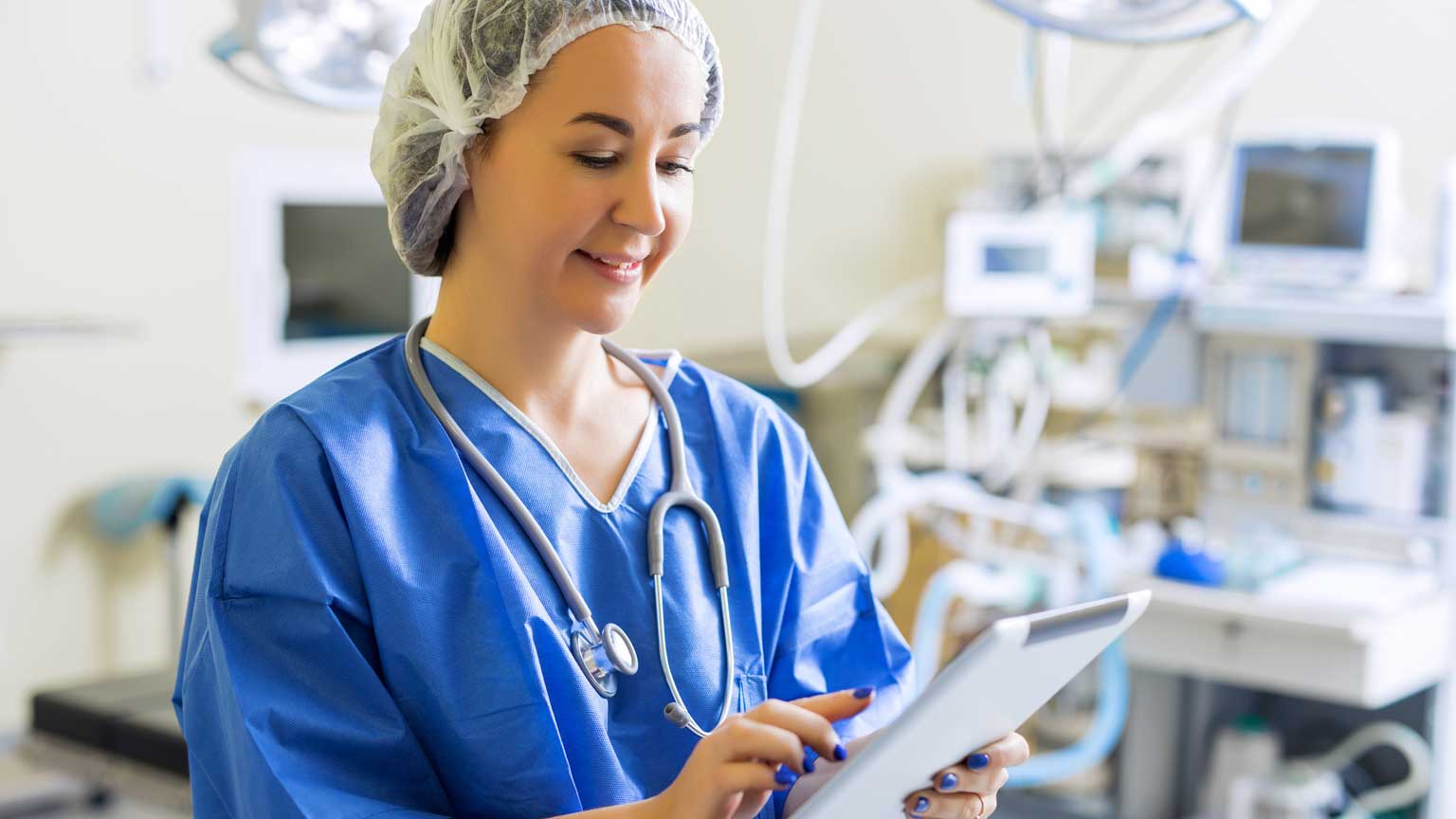 5 MINS
When developing elearning, it is important to keep revisiting what staff need and consider how it can best be delivered. Now, more than ever before, we must ensure our NHS workforce have the widely accessible, and easy to navigate elearning required to train at pace and get them back to delivering high-quality front-line care as quickly as possible.
Today, we are launching our new-look online learning for the Core Skills Training Framework, on an innovative mobile-first platform, meaning your staff can be get up to date with their training both quickly and effectively, on any device. Staff self-isolating and eager to get back to work and back to their patients can be brushing up on their Statutory/Mandatory training from home, ensuring they are well prepared to return and help save lives.
Mobile-first learning is interactive and engaging, nurturing NHS and front-line staff to develop a sound understanding of the critical training they need to comply with the CSTF, and in turn delivering exceptional patient care. With rapid recruitment taking place across the sector, to meet increasing demand, it is vital more than ever that training is readily available on a quality, cloud-based platform for our NHS workforce.
Want to try before you buy? Click here to demo the new mobile-first learning solution, for Core Skills Training.
We listened and we are adapting our solution to deliver learning that meets your needs
So far, in 2020, over 25% of learners accessed our courses via a mobile solution and 85% of organisations can now support the use of mobiles to access learning.
Through necessity, our NHS staff are needing to access training at pace, on the go, or at home, to ensure they are ready and well trained to get back on the front-line.
We have responded and have adapted our solution to meet your needs to access learning wherever you are, whatever time of day, and as quickly as possible. Not only did you need easier access, you needed it to be more visually appealing, incorporating more media and be more interactive to ensure learning is quick to understand and well retained.
Combining our experience and expertise in learning with collaborative and trusted partnership working, we've developed our new CSTF training on the secure mobile-first platform Gomo Learning. This robust and effective solution will allow us to continually expand and deliver this high-quality training in the future.
This new and refreshed, interactive approach to CSTF training on Gomo makes it easier than other solutions to adapt to any screen. The training, which is developed with leading experts and is quality assured, is now delivered on more engaging layouts which interact with the learner, increasing knowledge retention and saving time, as training does not need to be repeated as often.
In line with the recently released guidance to CSTF training by Skills for Health and Health Education England, we've also curated a tailored CSTF + Covid-19 elearning bundle to support the urgent training requirements of staff returning to the NHS to fight Coronavirus.
The bundle includes 4 key learning outcomes that have been confirmed as essential Stat/Man training during the Covid-19 pandemic. To find out more about accessing the new mobile-first learning platform for CSTF + Covid-19 training, get in touch today.