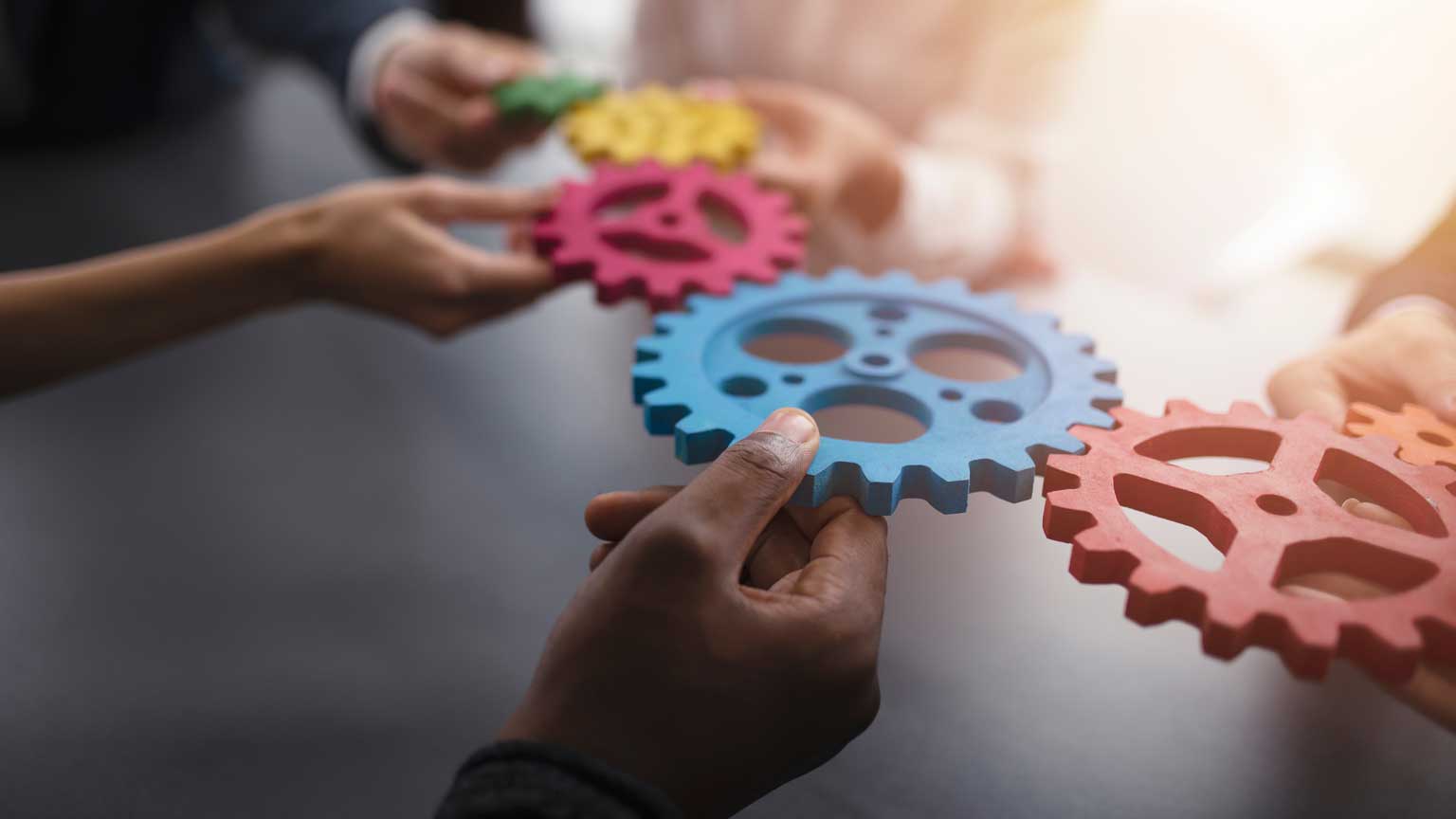 6 MINS
"We're focussing on what needs to be done and are less precious about who needs to do it."
This week we're releasing our blog series 'Frontline matters', with Senior Consultant Andrew Lovegrove. We've been catching up with Andrew, a national leading expert on NHS workforce development, considering the key things we're learning as a result of the Coronavirus crisis.
Today we're looking at the revolution of integrated care, due to necessity, and the demonstration of fast paced and agile working to bring together vital frontline services, to support the public and help save lives.
As many heart-breaking stories emerge about deep loss people have suffered from the pandemic, there also emerges innovation and new ways of working, where previously the barriers may have just been to great. Now, red tape gives way to meeting needs, and collaboration is the shining example of how institutions and systems can and should work effectively together to solve problems and save lives.
Integration is something that has been talked about for a while and there certainly have been pockets of good practice, but it's always felt like something we've never truly managed to get a good grip of. Why, now of all times are we able to overcome that in health and social care, and what can we learn from it?
"One of the outcomes of this crisis is that integration is happening by necessity and barriers are being broken down. People are having to integrate across the public sector workforce, both formally and informally, across departments, locations and organisations.
People are focusing on what needs to be done for patients and service users, with less focus on who is responsible to do it. Whilst we haven't changed the specific structures, we're considering exactly what the local population need, and how the wider workforce can achieve that at pace.
If your focus is on patient needs, then everything follows from that. We start to structure organisations around those needs, rather than focusing on input from specific groups like Doctors and Nurses.
These lessons need to be really evaluated after the crisis to understand what has worked, what hasn't and how we can use that knowledge to deliver better patient outcomes.
What we're having to do alongside integration, is also think about people being empowered to be 'masters of their own health'. Traditionally, if you are poorly, you go and see a healthcare professional to help solve your problem. We are now having to take a slightly different approach, particularly with long-term health conditions.
An 'expert patient' knows what their own health looks like, what medications work for them, and when things are not going well. Patients with long-term conditions may only see their healthcare professional once or twice a year, and as such often have a better understanding of what is working for them and can manage their own health relatively autonomously. This enables them to only use the service when they really need to.
Overall, we must become more empowered to manage our own health, to ensure that we only utilise the precious resources of the NHS when necessary."
As the Sector Skills Council for Health we support projects working with health and social care providers throughout the UK to develop, design and create the ultimate integrated workforce. Workforce should no longer be confined to an institution, but a total workforce solution to support the public's health needs.