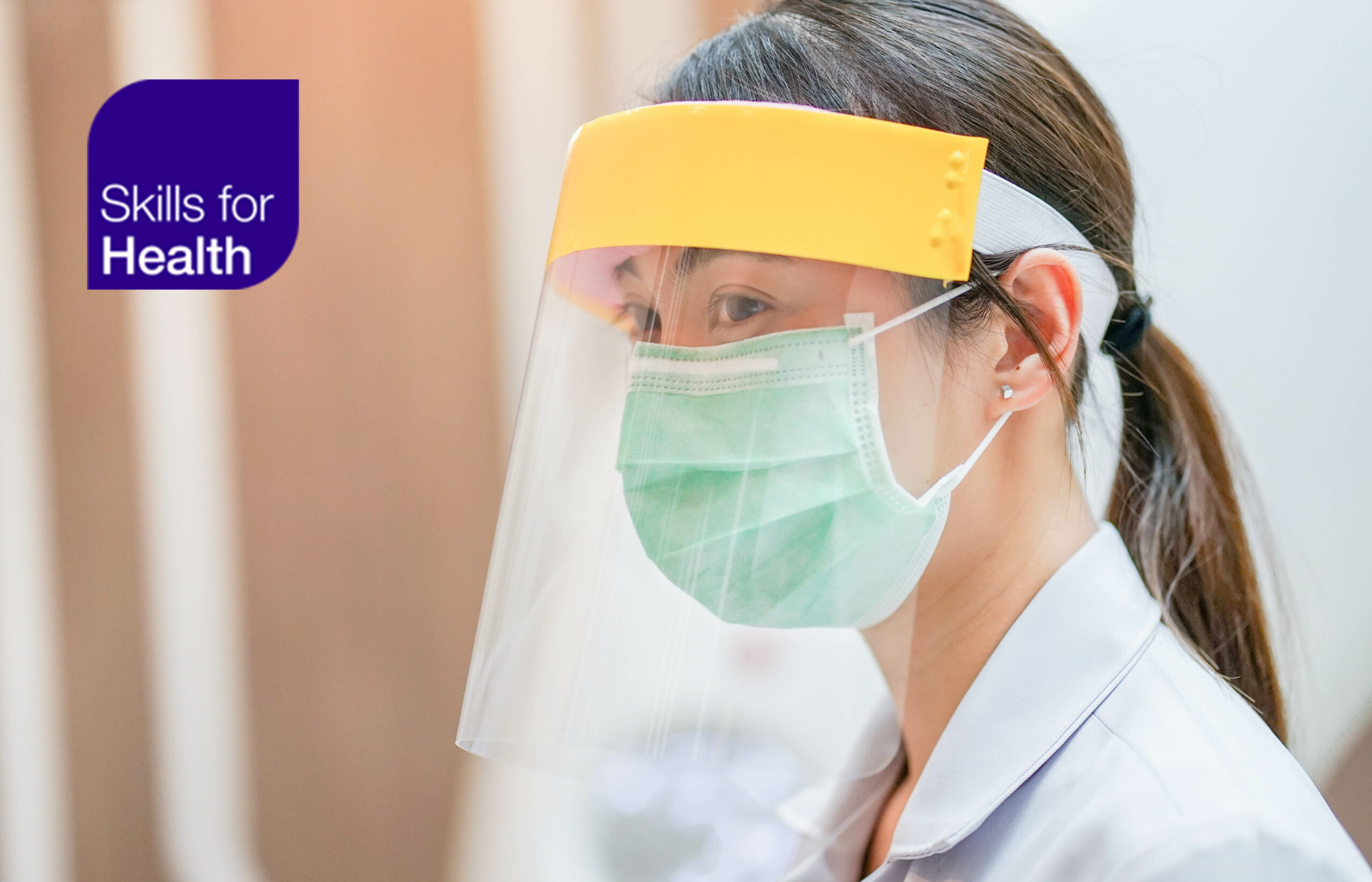 4 MINS
By Skills for Health | 20 October 2021
Our latest eLearning has had a review of the required skills and competencies needed for the ongoing challenges of dealing with Coronavirus, for all roles across health and social care. We first launched our Covid-19 eLearning in March 2020, and since then over 37,000 learners have completed the training. This rapid response to deliver nationally recognised Coronavirus training helped thousands of healthcare staff dealing with new ways of working, a new respiratory disease, and made it possible for hundreds of well-skilled clinicians to return to the NHS at pace.
Now, our eLearning experts in core skills and clinical care have developed two of the latest training programmes to help clinical and operational health and social care staff continue tackling the risks of respiratory diseases, like Covid-19.
With twelve comprehensive learning modules, the first newly revamped eLearning programme for NHS, Health and Social Care staff provides two-hours of training to ensure a consistent standardisation of skills and knowledge about Covid-19 for the workforce throughout the UK. The training is designed to improve the general awareness of Coronavirus amongst all 3.5 million people working in health and social care, dealing with health and safety, infection prevention and control, personal protective equipment or PPE, defining care pathways, screening and triage, respiratory and hand hygiene, and much more.
Available and recommended for anyone working in health and social care, regardless if you work directly with Covid-19 patients, this training is designed to help improve preventative methods, reduce cases in health and social care settings, reduce staff sickness and shortages, and formalise learning across an NHS Trust, healthcare setting, or within care in the community and at home.
Find out more and access the 'Covid-19 Training for NHS, Health and Social Care staff' eLearning course here.
In addition to redeveloping a healthcare professional and detailed Covid-19 training programme for staff, our team have also redefined the learning resources which are available for free for anyone who is a key worker or working in a close contact job. Individuals who, by nature of their role, work closely with their customers or service users can benefit from a freely accessible learning programme, hosted on our website, to improve general awareness of the risks, symptoms and precautions to take to avoid Covid-19.
Lasting just 20 minutes, the updated learning resource includes relevant and easily digestible information about infection prevention and control, cleaning and decontamination, personal protective equipment or PPE, and the basic understanding of what Coronavirus is, and how it is caused.
Find the free learning resource 'An introduction to Covid-19 Awareness' here.
Our latest news, guidance and support in response to Covid-19. Our free resources are updated regularly with the latest guidance and readily available information. We can support you and your workforce as we rebuild and come to terms living with Coronavirus.