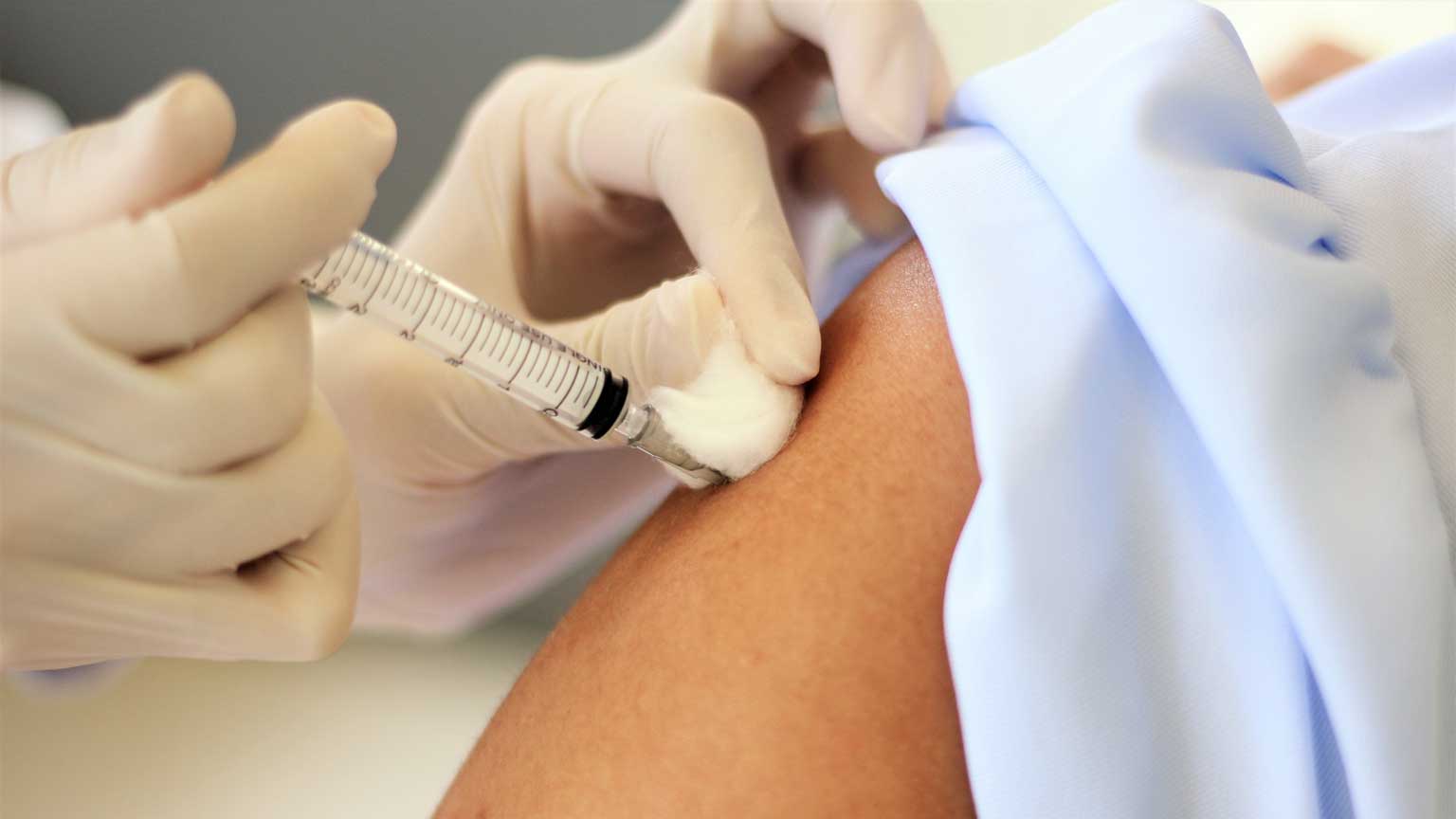 4 MINS
As Health Secretary Matt Hancock announced the promise last week of the "biggest flu vaccination programme in history", part of government plans to get our NHS ready for a potential winter coronavirus surge, we've worked with partners Charles Bloe Training to launch a new immunisation and vaccination blended elearning and webinar offer to support the sector prepare.
Free flu vaccination is already offered to all UK children aged two and three, and all primary school children, but in the government campaign unveiled, free flu vaccines this autumn will also be made available, and a priority to: those on the 'shielded' list for coronavirus, as well as members of their households; all school groups up to year 7; people over 65; pregnant women; those with pre-existing health conditions; and children under two years old who are at-risk. Ministers added that further details of expanding the programme to include the 50-64 age group would be released in the future, with the NHS expected to contact people directly to inform them they are eligible.
Experts have warned that a surge in flu cases this winter, combined with Covid-19 demands already faced by the NHS, as well as the effects on the disease in colder months still being very much unknown, could put major pressure on the health service. Vaccinating more people will help reduce flu transmission and the risk of people becoming ill and help protect our NHS.
Our new Immunisation and Vaccination refresher bundle has been developed to help tackle the challenges our NHS, health and care staff still currently encounter around receiving face-to-face training. It has been designed to give learners access to not only our comprehensive elearning, but reinforced with a supporting webinar, delivered by Charles Bloe, to ensure our nurses, health care assistants, pharmacists and other healthcare staff have the background knowledge required to vaccinate patients safely.
Covid-19 has shown how rapidly our NHS and training organisations can adapt, innovate, and implement digital solutions to learn new skills remotely. Whilst it has long been acknowledged that technology supports skills development, blended learning is the next step in enabling an integrated workforce agenda. Through the delivery of immersive, interactive, and engaging training to critical frontline staff, such high quality blended learning can lead to better patient outcomes.
Our refresher Immunisation and Vaccination Course is now available as eLearning only.