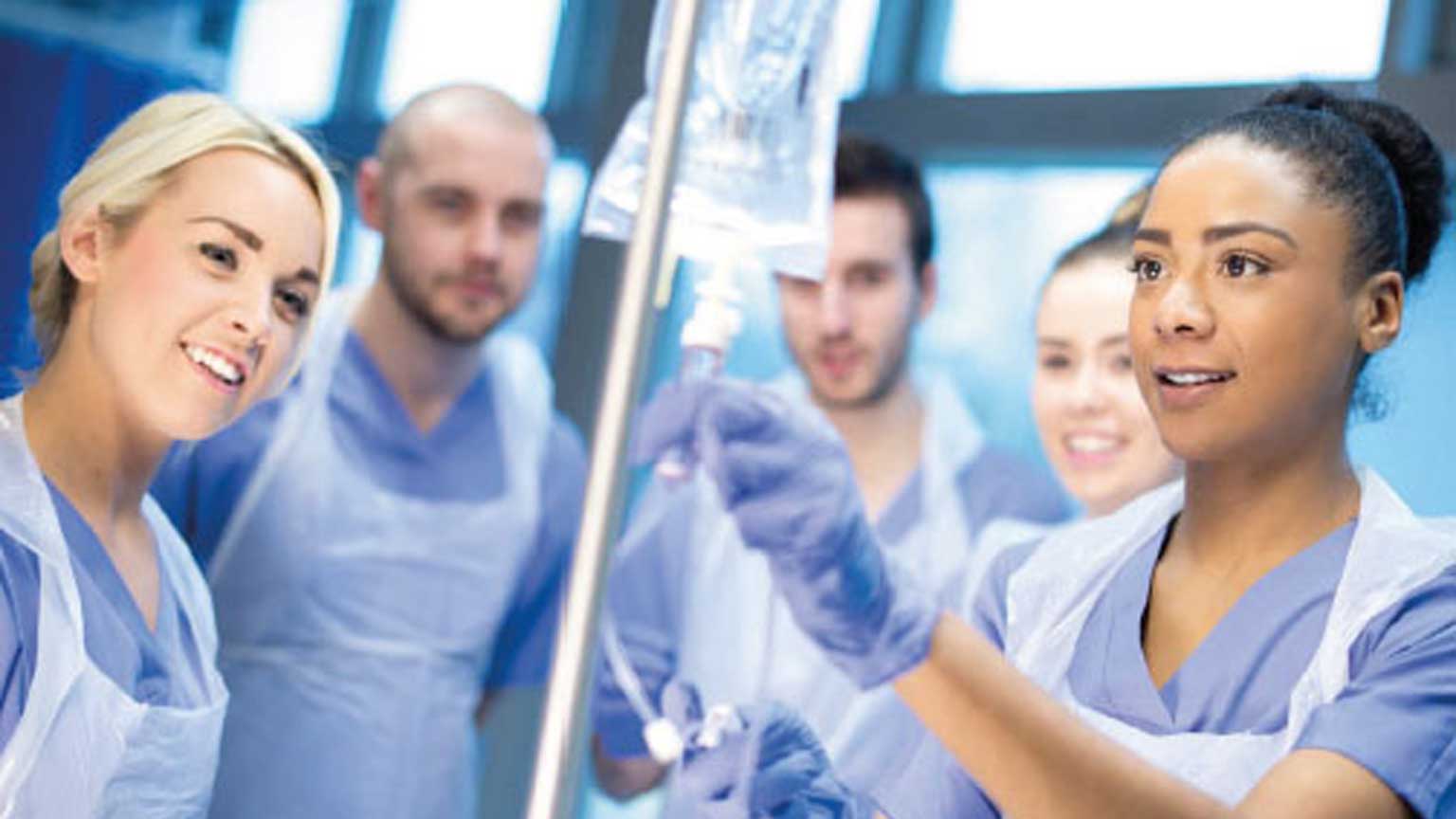 5 MINS
We welcome the government's announcement this week of a new funding package worth up to £172 million, to support the training of nursing degree apprentices in the wake of Covid-19.
NHS and social care employers currently train around 1,000 nurse apprentices every year. This funding will enable our NHS and other healthcare employers to take on up to 2,000 nursing degree apprentices every year over the next 4 years.
Nurse degree apprentices already receive a salary and have their tuition costs covered by the apprenticeship programme. This funding equates to employers receiving £8,300 per placement per year for both new and existing nurse degree apprentices. It will enable employers to meet the costs of taking on more apprentices, including staffing costs, while apprentices are undertaking education and training.
It comes on top of the apprenticeship bonus announced by the government last month which will provide employers in England with £2,000 for each apprentice they take on under the age of 25 and £1,500 for those over 25 until the end of January next year.
Angelo Varetto, Head of Standards, Qualifications and Apprenticeships, Skills for Health said: "This funding will hopefully provide real opportunities for people who, for various reasons, would not be able to undertake the nursing degree as a fee paying student. We look forward to continuing to work with employers, Universities, Health Education England, the Institute for Apprenticeships and Technical Education and the Nursing and Midwifery Council to make registered nurse apprenticeships a success."
The nursing degree apprenticeship is a four-year course which provides a route into nursing where people can earn as they learn. Placements are available across four fields of adult, children, mental health, and learning disability, after which students can qualify as fully registered nurses. This funding can only be used to support those doing the full four year nurse degree apprenticeship. Funding is not available to support those who are looking to progress onto an apprenticeship route, such as nursing associate apprentices topping up their learning to become a registered nurse.
News of this funding comes the week after the NHS People Plan was published, setting out how the NHS will put staff wellbeing at its heart with a new recruitment, retention and support package. Whilst we have already acknowledged there is much practical work to be done in achieving the aspirational aims outlined in the plan, we look forward to supporting the sector in making them a reality.
As the UK's leading authority in healthcare apprenticeships we offer in-depth support, information, advice, and guidance to help ensure you make the most of apprenticeship opportunities and funding. Find out more here about how we can help you develop your workforce apprenticeship strategy today.
And for further information on all of the latest apprenticeship standards available to health sector employers in England to train staff in clinical and non-clinical roles, visit Healthcare Apprenticeships Standards Online, our dedicated resource for Health Education England.
Co-authored with our experts who work closely with Health Education England, the HASO (Healthcare Apprenticeship Standards Online) team champions all healthcare apprenticeships and employers supporting them. Find out more about our work to support apprenticeships.