Outstanding Contribution Award 2021
Gold, Silver, Bronze winners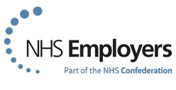 There are thousands of individuals working in healthcare who would be deserving of this title. The health sector is made up of people who go above and beyond for the benefit of patient care and service delivery, and who support their peers and colleagues.
Nominees for this award demonstrate an ability to act as a role model in the workplace, always encouraging those around them. These people make outstanding contributions that make a difference not only to the immediate care of individuals but also to the wider healthcare sector.
Meet the Outstanding Contribution Award Winner 2021!
If you have any questions about Our Health Heroes please email OHHAwards@skillsforhealth.org.uk
Nominations for this year's Our Health Heroes awards are now closed. Our Health Heroes winners were announced at the virtual awards ceremony on the 23rd March 2021. You can watch the ceremony back on-demand at any time by registering here.