Outstanding Contribution Award 2019
Gold Winner: Christina Ginsburg-Appleby, palliative care discharge coordinator at Mountbatten Hospice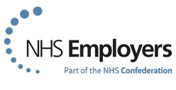 There are thousands of individuals working in healthcare who would be deserving of this title. The health sector is made up of people who go above and beyond for the benefit of patient care and service delivery, and who support their peers and colleagues. Nominees for this award will demonstrate an ability to act as a role model in the workplace, always encouraging those around them. These people make outstanding contributions that make a difference not only to the immediate care of individuals, but also to the wider healthcare sector.
Colleagues described Christina as bold and innovative and said she uses her expert knowledge of primary and secondary care services to facilitate timely, co-ordinated and safe discharges for patients receiving end-of-life care.
Despite regularly facing complex and difficult situations she remains dedicated to her patients and their families, often leading difficult conversations and 'waving her magic wand' to ensure patients wishes are seen through.
Christina recently accompanied a patient, nearing their end of life, to the mainland by ambulance to return home. The patient had been on holiday and had suddenly deteriorated and been admitted to hospital. She travelled by their side, updating them on their journey time. The patient later sadly passed away but on home soil, as they wished.
Her colleagues say she is an inspiration who makes the seemingly impossible, possible.
Christina said: "This award is a delightful surprise and it's an absolute privilege to be the winner. It is important in recognising the unique partnership of Mountbatten Hospice and St Mary's Hospital and the commitment to working together to support and care for as many people as possible coming to the end of their life. We are also committed to supporting families and friends, as how people die lives on in the memory of those left behind. It is a singular honour to receive any level of award that recognises the work of a magnificent team."
John Rogers, Chief Executive at Skills for Health, said: "Having read through the nomination which was submitted for Christina and hearing more about her passion and commitment to her patients today, I can see why the public voted in their hundreds for her to be crowned our national champion. She is obviously a fantastic asset to Mountbatten Hospice and offers us a great example of how to deliver thoughtful and compassionate end-of-life care."
Danny Mortimer, Chief Executive at NHS Employers, said: "The work Christina has done is truly inspiring and the contribution she has made to the lives of the patients she cares for is certainly worth celebrating. All the nominees were exceptional, and NHS Employers was delighted to sponsor this award."
Janet Callaghan, a nurse at Manchester Local Care Organisation was awarded the silver award and Sarah Armer, a specialist dietician from South West Yorkshire Partnership NHS Foundation Trust took home the bronze.
Find out more about the Our Health Heroes Awards here.