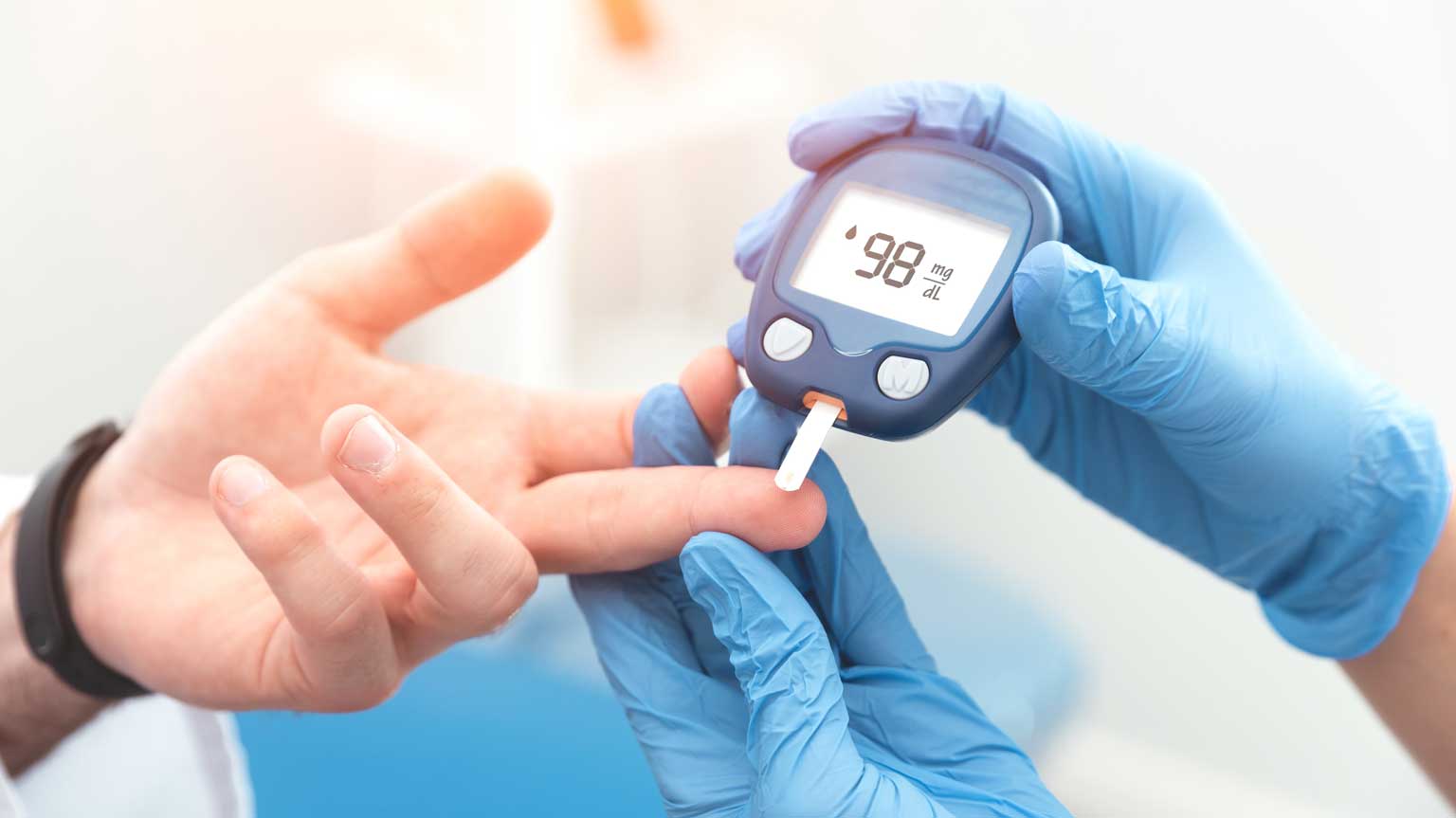 10–12 MINS
Following our webinar on Safe Practice in Diabetes Care Delivery, Learning Commercial Product Manager at Skills for Health Paul Tingle sums up some of the points covered.
The incidence of type 2 diabetes is on the rise, and one of the most common diseases encountered by healthcare professionals. More than 3.9 million people in the UK have diagnosed diabetes[i], and around 30% of those need insulin; insulin use tripled between 1991 and 2010.[ii]
Poor management of diabetes directly results in poor patient outcomes. Mismanagement of insulin can cause serious adverse results, both acute critical illness and long-term chronic disease. Robust training should be mandatory for anyone who helps provide care for people with diabetes  – in other words, all healthcare workers.
The 'Insulin Safety: Getting it Right' online course created by Trend Diabetes, addresses essential diabetes management skills for a range of healthcare professionals and providers. Effective and responsive educational resources improve learners' knowledge and skills frameworks, and, ultimately, patient safety and experience.
We were joined by two Nurse Consultants and Co-Chairs from Trend Diabetes, June James and Debbie Hicks to help us understand the importance of competent professional diabetes care.
June, Honorary Associate Professor for the University of Leicester and Associate Editor for Practical Diabetes, gave us essential insights into the barriers and challenges in diabetes management. Debbie, Diabetes Nurse Consultant and Chair of Injection Technique Matters – Best Practice in Diabetes Nursing, joined us to share some of the key points in effective diabetic care training for healthcare workers'.
Blood glucose monitoring and administration of insulin is a daily part of life for type 1 diabetics and many type 2 diabetics. Diabetes, particularly type 1 diabetes is a condition where we see the 'expert patient', with many people independently managing the condition, even from early childhood. This means it can be easy to forget what a high-risk medication insulin can be. Between 2003 and 2006 there were 16,600 reported untoward incidents relating to insulin use in the UK, and at least 6 of those directly resulted in a death.[iii]
The long- and short-term repercussions of bad practice within diabetes care mean that it's essential that anyone involved in the care of people with diabetes should have specialist training. The CQC's medication administration recommendations reflect that need, and anyone who handles insulin should have regular, mandatory updates and be able to demonstrate competence.
As well as caring for increasing numbers of insulin-dependent diabetics, those working in healthcare usually meet diabetics during illness. Whether that illness is related to their diabetes or not, it is common for previously stable blood sugar and diabetes management to become labile during acute illness and when taking certain other medications, such as steroids. Progressive medicine and healthcare means that we have people living longer than ever before; our risk of some medical conditions increases, and we're living longer with multiple comorbidities which make diabetes care more complex. Thorough education on diabetes management for healthcare workers is more important than ever.
Everyone who works in healthcare and has any patient contact should be expected to know how to care for people with diabetes; those with regulating bodies such as all qualified nurses and doctors have a professional obligation to competence in their practice. However, those working in patient-facing roles who don't have professional registration are just as important in diabetes care. They may not prescribe or administer insulin but changing roles in healthcare over the last few decades means that healthcare assistants are providing the essential basic nursing care of patients, including blood sugar monitoring. The first person to identify a deteriorating or newly confused patient or hypoglycaemic episode may be someone without a professional registration – so they need to be included in essential training.
Errors in medication prescribing or administration are unfortunately still common. There are an estimated 237 million medication errors per year in England alone.[iv] Insulin can be particularly complex – there are lots of different types, strengths, and administration devices. It's an injectable medicine, and sometimes an intravenous infusion. Good injection technique is essential; giving insulin into muscle instead of subcutaneous fat or failing to vary the injection site can have a huge impact on its absorption rate. Providing the right kind of training – that is accessible and effective – we can help reduce errors.
Some of the key points to cover in diabetes care and insulin administration education include:
Health promotion – diet and lifestyle are an integral part of diabetes care, and health education and patient empowerment are essential parts of a healthcare professional's role. In diabetes care this includes assessment of a patient's self-management, any limitations to self-care (such as patients with cognitive impairment or physical limitations) and understanding non-compliance.
Monitoring – healthcare workers need an understanding of the reasons we monitor, and what the results mean. Measuring capillary blood glucose, other blood tests and urine tests, the need for regular observations and knowing when enhanced monitoring is necessary in acute illness. Crucially, staff need to know what to do when results are out of range.
Understanding medications – anyone prescribing and administering drugs should have some understanding of oral and injectable agents for diabetes, their pharmacology, duration of action, side-effects and complications. Those who prescribe and administer insulin should be aware of varying regimes, including Dose Adjustment for Normal Eating (DAFNE).
Administration of medication – administration errors make up around 50% of all medication errors, so careful education, training, assessment and audit are integral. Safe administration involves competent injection technique, storage and disposal of medication and sharps.
Types of insulin – there are a number of types of insulin, with short-acting, long-acting and mixed formulations, varying concentrations, and some complex individual regimes. Using the wrong insulin or technique can have serious, even catastrophic consequences.
Complications – in any health or social care setting, staff should be able to identify acute problems requiring immediate treatment, such as hypos. Recognising and addressing longer-term problems such as persistent hyperglycaemia or poor self-management is also essential.
Diabetes care is complex and multi-faceted, and the care of the people with diabetes incorporates almost every aspect of their health and life. Healthcare professionals and support workers have a valuable opportunity to improve the care outcomes and lives of their patients. By facilitating a deeper understanding of the subject, learning providers can help support clinical excellence in all aspects of diabetes management.
References: 
[i] Diabetes UK (2020) Diabetes Prevalence 2019. https://www.diabetes.org.uk/professionals/position-statements-reports/statistics/diabetes-prevalence-2019
[ii] Holden, S. E., Gale, E. A. M., Jenkins‐Jones, S., & Currie, C. J. (2014). How many people inject insulin? UK estimates from 1991 to 2010. Diabetes, Obesity and Metabolism, 16(6), 553-559. https://doi.org/10.1111/dom.12260
[iii] NHS National Patient Safety Agency (2011) Patient Safety Alert NPSA/2011/PSA003 The adult patient's passport to safer use of insulin. https://www.ukmi.nhs.uk/filestore/ukmiaps/NPSA-2011-PSA03(2).pdf
[iv] Elliott, R. A., Camacho, E., Jankovic, D., Sculpher, M. J., & Faria, R. (2021). Economic analysis of the prevalence and clinical and economic burden of medication error in England. BMJ Quality & Safety, 30(2), 96-105. https://qualitysafety.bmj.com/content/30/2/96
If you have any questions about our diabetes online courses or any other eLearning materials, please get in touch. Our learning experts are happy to assist you.