Operational Services Support Worker of the Year 2021
Gold, Silver, Bronze winners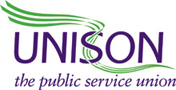 This award celebrates those in an operational support role, providing vital support services for colleagues, patients, and service users in NHS settings. Operational support workers play a crucial part in our healthcare services keeping people, systems and processes running, without whom the NHS simply couldn't survive.
Without these people in operational support roles, the NHS wouldn't be able to care for the most vulnerable in society. Yet, despite their importance, many of these roles are unknown to the public and can be sometimes seen as "behind the scenes".
Meet the Operational Services Support Worker of the Year Winner 2021!
If you have any questions about Our Health Heroes please email OHHAwards@skillsforhealth.org.uk
Nominations for this year's Our Health Heroes awards are now closed. Our Health Heroes winners were announced at the virtual awards ceremony on the 23rd March 2021. You can watch the ceremony back on-demand at any time by registering here.