Operational Services Support Worker of the Year Award 2019
Winner: Pauline Symington, service assistant at Ulster Hospital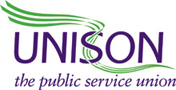 This award celebrates the input of operational services support workers and the significant contribution they make to the health sector. These workers play a crucial role in facilitating the effective delivery of high-quality healthcare services across the UK. Pauline has been a valued member of the South Eastern Health and Social Care Trust since 2003. Working closely with the ward manager and wider team, Pauline is responsible for hygiene within the neonatal ward and its high-dependency neonatal intensive care unit (NICU).
Colleagues singled out Pauline's ability to connect with the parents of patients on the ward, who are often stressed and worried, and said she was instrumental in the refurbishment of the neonatal parents' room.
Pauline said: "It was an absolute honour to have been recognised by a professional and dedicated team, let alone to have won! The Ulster Hospital is very privileged to have such an amazing neonatal team and it is my honour to work with them and the families we care for."
Interim Chief Executive of the South Eastern HSC Trust, Seamus McGoran said: "Pauline works every day with great enthusiasm and passion and cares deeply for the tiny patients we have in our neo natal unit. She is always willing to go the extra mile in ensuring safety and quality, improving the experience of our patients and their families at a very stressful time. I feel Pauline is a great example of a dedicated & committed support staff member and a credit to us all."
John Rogers, Chief Executive at Skills for Health, said: "Having read through the nomination which was submitted for Pauline and hearing more about her compassion and empathy for the parents of patients, I can see why the public voted overwhelmingly for her to be our national champion. She is obviously a fantastic asset not only to the neonatal unit, whose staff would be 'lost without her', but also to Ulster Hospital and her trust."
Pauline fought off competition from 11 other regional finalists from across England, Northern Ireland, Scotland and Wales in the public vote to decide the national winner.
Find out more about the Our Health Heroes Awards here.