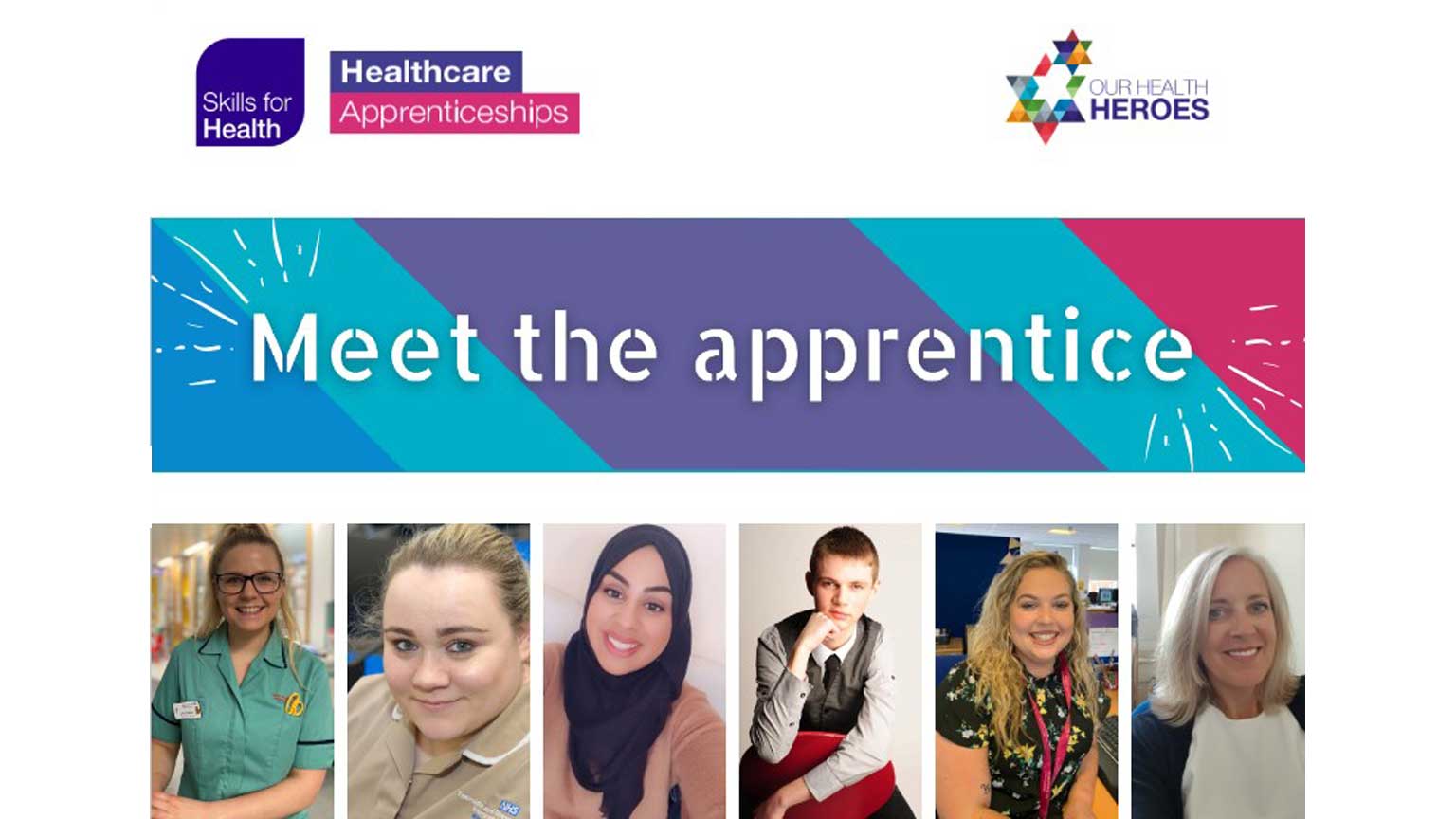 6 MINS
In January 2020, and inspired by Our Health Heroes Awards 2019, our 'Meet the Apprentice' series, in collaboration with Health Apprenticeships Standards Online (HASO), set out to provide a dedicated online space where we could continue to celebrate the extraordinary nominations we received for our Apprentice of the Year category.
After learning of so many incredible individuals, often working behind the scenes, across such a diverse range of positions, our aim was to further recognise the key supporting role our apprentices play in healthcare organisations throughout the UK, by sharing their inspirational stories.
As we embarked on gaining an insight into their journeys through this vital route into the sector, within apprenticeships ranging from Business Administrators, to Nursing Associates, Chartered Managers, Healthcare Support Workers to HR Consultants, we of course watched as their significant contribution only intensified, as they all stepped up to play an enormous part in the COVID-19 response.
Jane Hadfield, National Senior Programme Manager – Apprenticeships, Health Education England said:
"Never before have we been more aware of the contribution that all our front line staff make, and in particular those working in health and care. So many of these are apprentices, indeed, learners of countless kinds, their mentors, managers, and teachers. They all deserve our sincere thanks for everything that they do, and also recognition of their achievements, even in difficult circumstances. Time and again I have been made aware of the extra effort, impact, flexibility, and innovation our apprentices make, to stay in learning, and to make a valuable contribution to continuity of care – thank you all."
So, as we wrap up 'Meet the Apprentice' on an unparalleled year, and assemble the exciting shortlist of finalists for the next cohort of rising stars, with Our Health Heroes Awards 2021, HASO have put together a final piece from our contributors here, where they share their top tips which should inspire anyone considering applying for an apprenticeship.
While we collectively continue to shine a light on our apprentices and celebrate the diversity of opportunity and value that they bring to the country today, in both clinical and operational roles, we know you will join us in saying thank you to those in your own organisation, and the magnificent impact they've made this year.
Angelo Varetto, Head of Standards, Qualifications and Apprenticeships, Skills for Health said:
"Whilst 2020 has been a year to forget for so many reasons, we will long remember the incredible contribution that our apprentices have made to the workforce this year. The integral part they have played in the health sector's ability to continue delivery of services, even under the most extreme circumstances, must be recognised, and serves to reinforce the key supporting role they play across a diverse range of positions in healthcare organisations, throughout the UK, every day. To all the apprentices who have started or completed this year we say a massive 'thank you'."
Each of our 2020 apprentices featured in the series can now be found on HASO here, and we look forward to following their progress, as they endlessly go above and beyond and so willingly become advocates and ambassadors for this vital route into a career in healthcare.
And finally, don't forget to look out for this year's shortlist for Our Health Heroes Apprentice of the Year, sponsored by UNISON, which will be announced in January 2021 for the public vote.