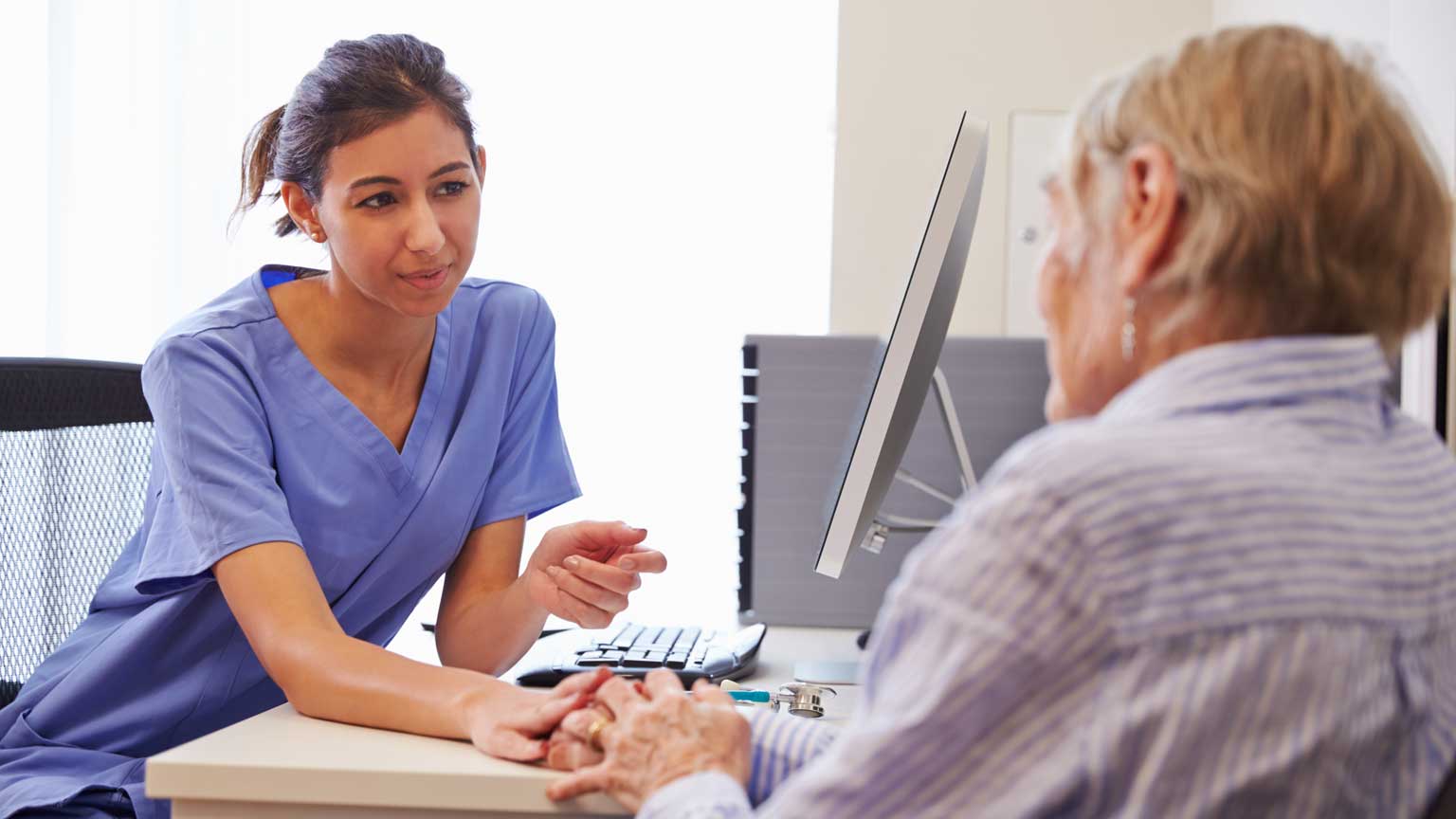 8 MINS
The challenges stemming from social isolation, enforced living arrangements, and what it is like to feel vulnerable has never been realised by so many and felt more widely than in 2020. The shocking increase reported in the abuse and neglect of our nation's most vulnerable, as a result of COVID-19 and the initial UK lockdown, has raised critical concerns over safeguarding as the pandemic continues.
Amidst a second lockdown in England, and further restrictions across the devolved nations, combined with the increased winter pressure on our health and care workforce, it is now more challenging, yet more important than ever, we ensure healthcare staff who are responsible for supporting our country's most vulnerable adults at risk are highly skilled and competent in identifying and dealing with safeguarding issues.
On May 22nd, the Government released FAQ guidance on the impact of safeguarding as a result of the pandemic, particularly considering any impact due to the Coronavirus Act 2020 emergency legislation (25 March 2020). Whilst statutory requirements for safeguarding were not altered by COVID-19, the availability and access to services for those most vulnerable became more difficult, adversely impacting the ability to effectively safeguard some individuals at risk.
Last week, just over seven days into England's second lockdown, the charity Refuge, which runs the UK's largest National Domestic Abuse helpline, reported it was "very concerned" by the upward trend in demand for its services. Whilst current calls are continually rising "week on week", they have not yet reached the levels witnessed during the first lockdown, when more than 40,000 calls were made during the first three months of COVID-19 restrictions.
Several reports looking at the COVID-19 impact on services' ability to effectively safeguard vulnerable adults with care and support needs during the UK's first lockdown, indicate that safeguarding must remain a priority. These groups of people may be more exposed to abuse and neglect as generally speaking they may need more assistance with some tasks, be less up to speed with technology, and more trusting and welcoming of new contacts who may seek to exploit disadvantages due to age, disability, mental or physical impairment or illness. Evidence also shows that social isolation increases the likelihood of abuse, and currently many older people and those with disabilities are spending longer periods at home alone, and people who are more vulnerable to COVID-19 are continuing to shield.
Learning from the experiences of frontline services during the first lockdown restrictions must serve as a wake-up call as this next stage of lockdown continues, and throughout the winter COVID-19 response. With early signs showing that the increased demand on safeguarding services is beginning to be repeated, it's vital that those in our healthcare workforce are effectively trained to recognise and respond to safeguarding concerns. Whilst there is no denying that safeguarding is the responsibility of every member of society, those in healthcare roles could be the first person a vulnerable adult may have come into contact with for weeks, if not months.
As The Royal College of Nursing's intercollegiate document, which outlines the national standards for 'Adult Safeguarding: Roles and Competencies for Health Care Staff' states:
"Health care staff frequently work with people in their moments of greatest need and can witness health and social inequalities which have a direct impact on the lives of people they care for."
"All health care organisations have a duty outlined in legislation to make arrangements to safeguard and to co-operate with other agencies to protect adults at risk from harm abuse or neglect. Chief executive officers have a responsibility to seek assurance that all staff are able to meet this requirement."
This document, paired with the Core Skills Training Framework (CSTF), developed by Skills for Health, set out the expected learning and development standards of statutory/mandatory safeguarding training for healthcare professionals.
Currently, with the increased demands on our healthcare services, as well as a greater risk of our frontline workers contracting COVID-19 and becoming ill or needing to self-isolate, finding ways to reduce face to face training where possible, yet maintaining full compliance is a challenge. With the CSTF requiring an element of face to face training, improved access to the most up-to-date safeguarding elearning is vital to ensure staff can continue to deliver a timely and effective response for those most susceptible throughout this second lockdown and beyond.
Our suite of supportive elearning for Safeguarding Adults includes Levels 1, 2 and 3 can help. Aligned to both the CSTF and the recommendations of the Intercollegiate standards for Safeguarding Adults, it allows staff to gain recognised certification that enhances understanding and competency.
Our Safeguarding Level 3 Adults elearning is particularly relevant for those looking to try to reduce risks associated with face to face training and enhance learning for safeguarding leads and teams in healthcare settings. Developed, originally in partnership with experts from North Bristol NHS Trust and the University of Manchester, with further CSTF updates from leading NHS Adult Safeguarding specialists, it highlights the competencies required where the staff engage in assessing, planning, and evaluating the needs of adults where there are safeguarding concerns. This includes appropriate supervision of staff involved in actual or potential safeguarding issues, information gathering and making informed decisions.