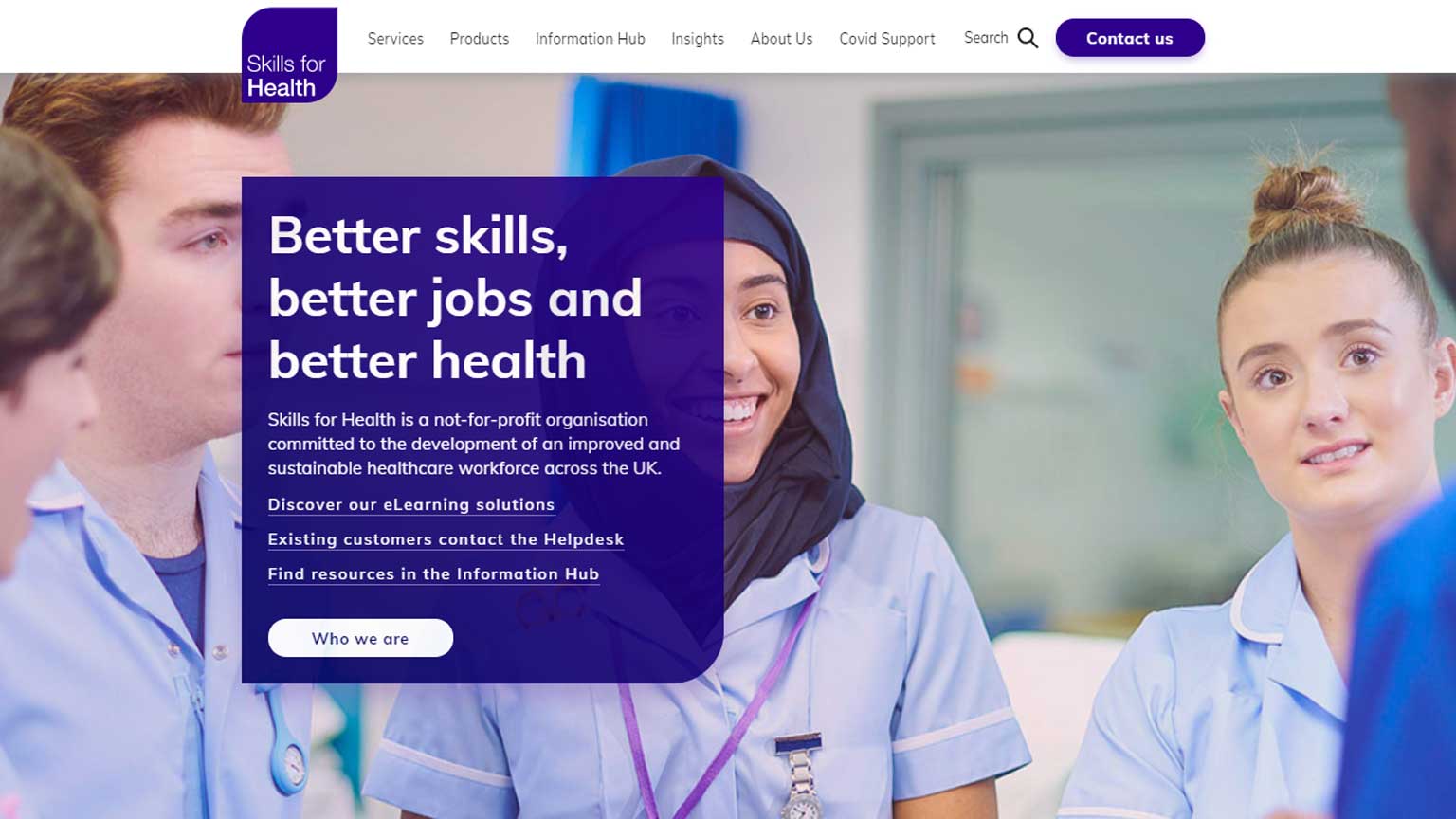 4 MINS
As part of our commitment to supporting our health sector community, we're always looking for ways to improve our free online resources and product information, so we can tailor our services and guidance to better suit your needs.
In 2020, we asked you to talk us through what matters to you most when searching for information on our Skills for Health website. You shared your ideas and thoughts on why, what, and how you interact and engage with our content.
We listened. Your valuable opinion has informed the development and design of our new website.
Our mobile-optimised Skills for Health Information Hub, is a user-friendly online centre, with improved functionality and accessibility, providing our NHS, Health and Social Care people with freely available clinical resources, standards, and frameworks, on the move.
You wanted to know more about our ways of working to support the development of our NHS and health sector people, through our workforce solutions and digital systems. So, our new design now allows you to gain a more complete view of our products and services available, to help grow the workforce of tomorrow, and to deliver better skills, better jobs, and better health.
We've improved ways for you to get in touch with us and find out about our solutions directly from our workforce experts. Plus, our new Insights brings you the latest, relevant sector news, expert opinion, events, and press releases, to keep you up to date with our most recent work.
Adam Causon, Chief Operating Officer, Skills for Health said:
"I'm thrilled that our new Skills for Health website is now live and delivering a range of health-related resources that continue to support NHS Trusts, and health and social care providers, particularly given the tumultuous past 12 months and current ongoing challenges of COVID-19.
"As the Sector Skills Council for Health for nearly 20 years', it has always been, and will continue to be our main goal to provide guidance, support, and resources to our healthcare workforce, both during the pandemic, and into the future. 
"We believe information sharing is critical, and we're delighted to be one of the UK's most trusted sources for health-related guidance, tools and insights to help our healthcare teams develop better skills, better jobs and better health. We hope you find using our updated online resources and important insights valuable in helping you today, and in the future." 
We continue to value your constructive feedback on how we can further enhance your digital experience of our solutions. Enable us to ensure we're supporting your workforce today, and meeting your development ambitions for the future, by getting in touch with us here.