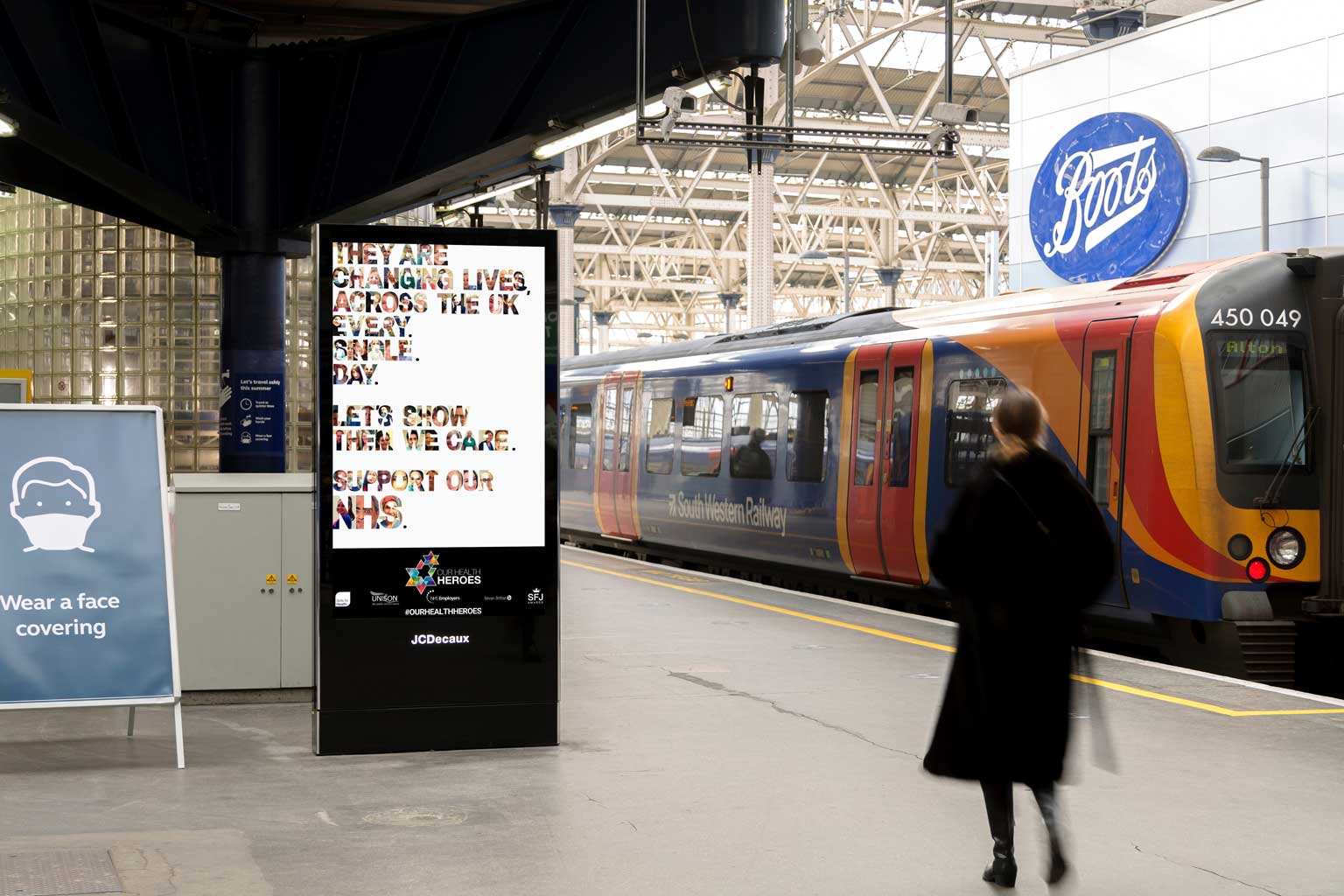 9 MINS
One year to the day of the first UK lockdown, 15 individuals, 4 teams and 19 NHS and Social Care organisations from across the country have received national recognition at the fifth Our Health Heroes Awards, for the incalculable difference they have made to people's lives over the last 12 months.
More than 300 NHS and Social Care staff gathered for the virtual ceremony on March 23, hosted by our Executive Director Candace Miller, who was joined by sector and government leaders including Edward Argar, Minister of State at the Department of Health and Social Care, Prerana Issar, Chief People Officer at NHS England and Improvement, Dr Navina Evans, Chief Executive of Health Education England, Alex Norris, Shadow Minister for Health and Social Care and Helen Whately, Minister of State for Social Care.
Edward Argar said: "A massive congratulations to all of this year's Our Health Heroes winners but also to all who were nominated. After the most challenging year, now more than ever it's right we celebrate and recognise our entire hardworking and courageous NHS workforce.
"The beating heart of our amazing NHS isn't the hospitals, the buildings, the tech, or the equipment, although these are all vital to the work you do, the beating heart is each and every one of you, so I want to say a big thank you, and please remember that the whole country looks up to you and what you do, every day."
The anniversary of the first UK lockdown was an apt day to be recognising, reflecting, and celebrating the extraordinary efforts of the entire healthcare workforce, who have all risen to the challenges faced over the last twelve months. The annual Our Health Heroes campaign, delivered with the help of partners NHS Employers, UNISON, SFJ Awards and Bevan Brittan, shines a light on the often-unsung support teams working hard behind the scenes, without whom, the system simply could not function.
John Rogers, our Chief Executive said: "The last year has well and truly confirmed how fortunate the UK are to have so many talented NHS and healthcare staff, in such a wide range of roles, dedicated to working as one healthcare team, delivering exceptional care to millions of people every day. We created Our Health Heroes to ensure the entire workforce receives the recognition and reward they deserve for their truly humbling efforts, and I think you will all agree that now more than ever we need to celebrate our incredible healthcare sector."
Over 600 nominations were submitted by healthcare professionals across 9 award categories, which were whittled down by the expert judging panel to 4 team winners and a shortlist of 15 individuals over 5 categories. These finalists faced a public vote, during which 6,000 votes were cast to award them gold, silver, and bronze.
During the event, trophies were presented to the winners for:
Staff Health and Wellbeing Employer of the Year: Health and Wellbeing Staff Support Services at Northampton General Hospital NHS Trust
Digital Innovation Team of the Year: Claire Sibbald, Transformation Manager and Richard Hill, Senior Collaboration Lead for The Health Informatics Service at Calderdale & Huddersfield NHS Foundation Trust
Learning and Development Team of the Year (sponsored by SFJ Awards): The Learning Technology Team at Gloucestershire Hospital NHS Foundation Trust
Integrated Team of The Year: Blackpool Teaching Hospitals NHS Foundation Trust's South Neighbourhood Primary Care Network
Outstanding Contribution (sponsored by NHS Employers):
GOLD – Cordy Gaubert, Clinical Specialist Physiotherapist at Bradford Teaching Hospitals NHS Foundation Trust
SILVER – Dr Amit Arora, consultant geriatrician at University Hospitals of North Midlands
BRONZE – Janis Hostad, Education and Development Coordinator for cancer and palliative care at Hull University Teaching Hospitals NHS Trust
Apprentice of the Year (sponsored by UNISON):
GOLD – Janine Pring, Respiratory Physiologist Apprentice at North Bristol NHS Trust
SILVER – Isa Khan, Healthcare Support Worker Apprentice at Nottingham University Hospitals NHS Trust
BRONZE – Sofia Goodchild, Team Administrator Apprentice at NHS Castle Point and Rochford CCG
Operational Services Support Worker of the Year (sponsored by UNISON):
GOLD – Tina Hughes, Domestic Assistant Cleaner for 2gether Support Solutions at Queen Elizabeth the Queen Mother Hospital, East Kent Hospitals University NHS Foundation Trust
SILVER – Marie Smith, Ward Clerk within the Intermediate Care Unit Team at St Helens & Knowsley Teaching Hospitals NHS Trust
BRONZE – Laura Hurford, Learning and Development Senior Administrator at Welsh Ambulance Services NHS Trust
Clinical Support Worker of the Year:
GOLD – Claire Norton Petford, Healthcare Assistant in the Children's Emergency Department at Milton Keynes University Hospital
SILVER – Thomas Gregory-Smith, Community Support Worker within Oxford Health NHS Foundation Trust's City Older Adult Community Mental Health Team
BRONZE – Eileen McCullough, Health Care Support Worker at Belfast Health and Social Care Trust
Independent Health and Social Care Worker of The Year:
GOLD – Peter Morris, gardener at St Raphael's Hospice
SILVER – Joshua Mizen, Specialist Support Worker at Thompson's Homecare
BRONZE – Steve Singh, Support Worker and Driver at Sahara Care Ltd
With thanks to event partners JC Decaux, this year's Our Health Heroes winners are currently featured on the 'big screen' (pictured here) in over 200 roadside locations across the UK, with a ceremony video playing for the week on 28 large screens throughout all major rail networks, up and down the country. A true national celebration of our entire NHS, health, and social care workforce.