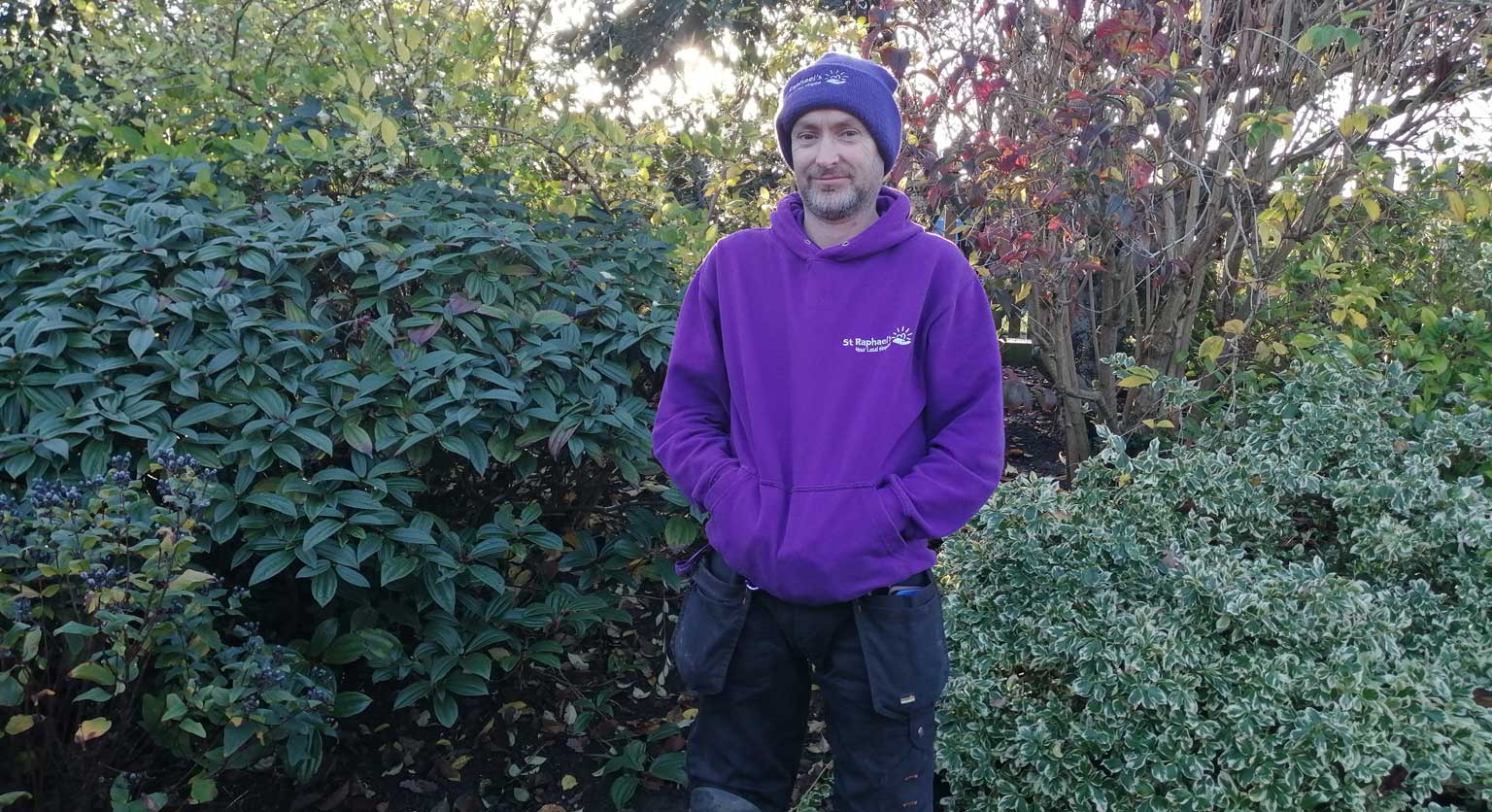 10 MINS
Peter Morris, a gardener at St Raphael's Hospice in Sutton, has been named Independent Health and Social Care Worker of the Year, at the fifth Our Health Heroes Awards, for vastly improving patient's health and wellbeing throughout COVID-19, with a colourful transformation of the hospice grounds.
More than 300 NHS and Social Care staff came together for the virtual ceremony on March 23, where Peter was presented with the gold award by David Hare, Chief Executive of the Independent Healthcare Providers Network, with special messages of congratulations from Edward Argar, Minister of State at the Department of Health and Social Care, Alex Norris, Shadow Minister for Health and Social Care, and Helen Whately, Minister of State for Social Care.
Healthcare professionals submitted more than 600 nominations across nine award categories, including the closely contested public vote for the Health and Social Care Worker of the Year title, a new addition to the Awards this year. On announcing the national winner, David said: "Award campaigns like Our Health Heroes are essential in providing our workforce with the recognition they truly deserve. People like Peter play a critical role in the national effort to improve the health and wellbeing of thousands of individuals, and after a year like no other, we must continue to champion them, ensuring they know how much their contribution is valued." 
Delivered with the help of our partners NHS Employers, UNISON, SFJ Awards and Bevan Brittan, the annual Our Health Heroes campaign shines a light on the extraordinary efforts of thousands of healthcare support staff who work hard behind the scenes to keep the system running. After a year in which the healthcare sector faced its toughest ever challenges, the first anniversary of the first UK lockdown was an apt day to be recognising, reflecting, and celebrating the difference to people lives these unsung health heroes continue to make, day after day.
Through his work at St Raphael's Hospice, Peter has transformed the gardens and grounds from a basic corporate landscape, to a green, bright, and welcoming vista, bringing such joy to their patients, at such a critical time. When people are at the most vulnerable part of their life, to see a lovely garden, to hear birdsong, and see local wildlife from bed, can be a joy that is immeasurable.
Nick and Gail, joint CEOs, St Raphael's Hospice said: "The landscape was a corporate vista, yet Pete and his team of volunteers who now work alongside him, have transformed our grounds into an inviting, colourful and beautiful space. This is so important for the people who are admitted to our hospice, as many of them have a very limited life expectancy. Creating and providing a green space, filled with beautiful flowers and shrubs, and being able to watch the birds and squirrels that have been enticed into the garden, has such a positive, uplifting effect on patients."
Peter has worked tirelessly throughout the pandemic to improve the grounds around the hospice building, cutting back bushes and trees, and planting seasonal flowers in newly created beds. This has created swathes of colour across the seasons and has had a remarkably positive impact on patient and staff wellbeing alike. Peter said: "The holistic approach to care is vital, and I am privileged to be a small part of that care by looking after the gardens, which help to bring the patients closer to nature."
Over time, a number of volunteers have joined Peter to maintain the gardens and grounds, and with his gentle, warm demeanour and ability to direct people he manages to get great mileage from his band of happy volunteers. In the autumn, they planted 10,000 crocus bulbs at the front of the hospice which are already starting to provide a carpet of lilac to last throughout the spring. A vison of purple.
Peter said: "It is a real honour to receive this award, and to be recognised for the work and impact that I and the team of volunteers have made in the grounds of St Raphael's Hospice. To receive this award for doing that makes me very proud of the work we've done, humbled that it's been recognised in this way, and provided me with the determination to keep going. Thank you."
In an organisation where the focus is on supporting dignity at the end of life, enabling living plants to create their natural beauty and scent can enable people to connect with the wonder of nature and delight their senses. Peter is the gardening magician who delights in and supports this to happen in St Raphael's, whose patients, their families, and staff are very glad he does.
Nick and Gail added: "We are absolutely delighted that Pete has been won this Our Health Heroes Award. Pete joined the Hospice at the start of 2019, and since he took over the maintenance of our gardens, he has managed to create areas of order and beauty, which can be enjoyed by our patients, their families, and our staff. Pete's contribution to the wellbeing and the quality of life of our patients is invaluable, and this is why it is so important his efforts are recognised and acknowledged."
Peter fought off strong competition from two other finalists from across the UK, yet after securing the most support via a public vote, was decided the national gold winner. Joshua Mizen, a Specialist Support Worker at Thompson's Homecare, took home the silver, and Steve Singh, a Support Worker and Driver for Sahara Care Ltd, was awarded the bronze.
John Rogers, our Chief Executive at Skills for Health said: "At Skills for Health we are committed to championing the entire health and social care workforce, celebrating those who work outside of NHS settings just as much as those who work within them. Which is why this year, we thought it vital to include a new Award category, exclusively dedicated to recognising individuals like Peter, Josh and Steve, who all deliver impeccable care and support to those who need it most, and without whom our most vulnerable would be at risk."