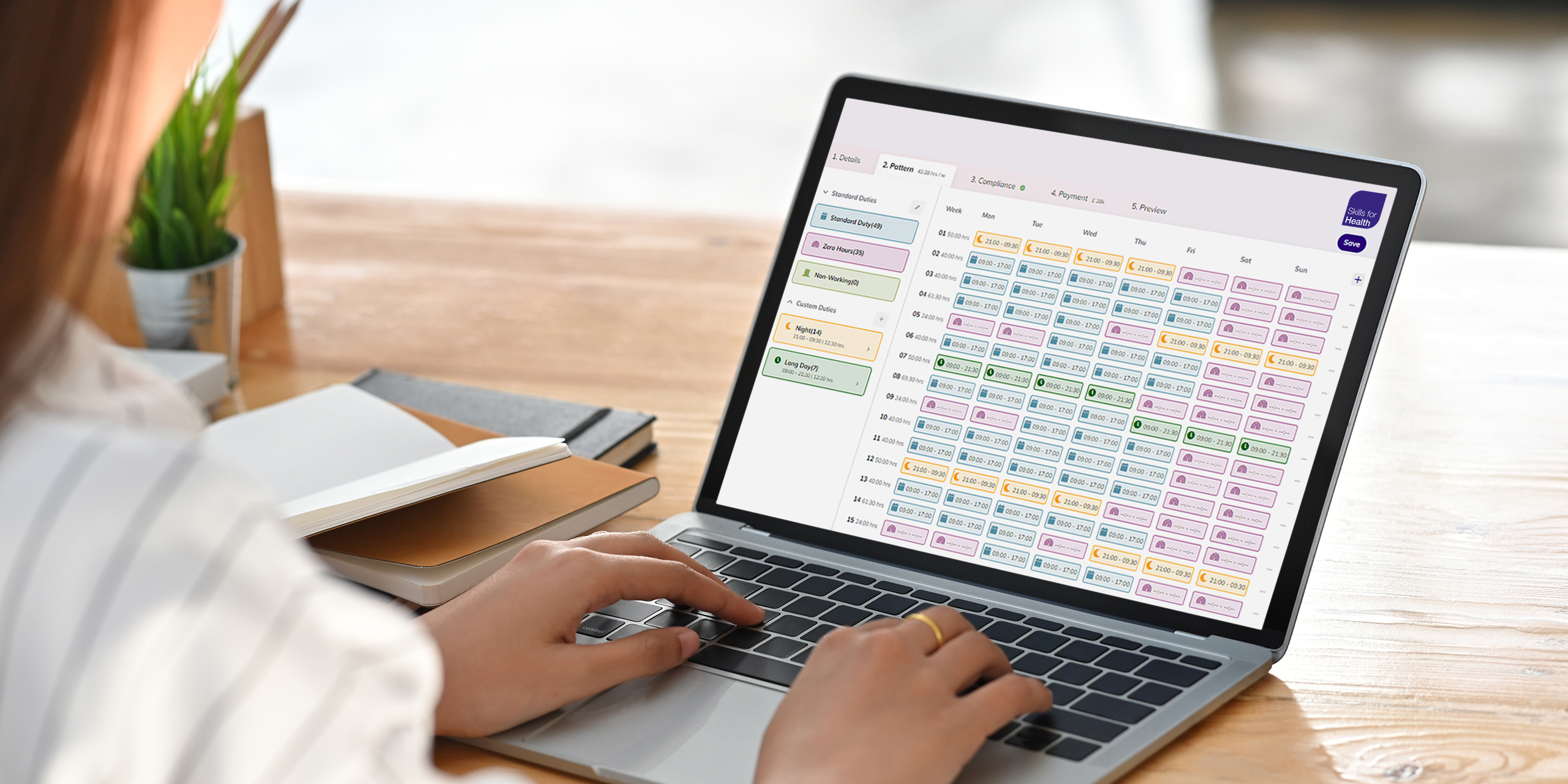 4 MINS
We are pleased to have launched our new best-in-class eRostering software Custom Rostering System (CRS). Our Digital Team developed this ground-breaking workforce planning solution using cutting-edge technology, in order to help healthcare practitioners maintain compliant staff schedules and improve patient care delivery.
CRS enables workforce managers to create and manage short and long-term staff rosters for any group of employees, maintain compliant staffing levels, and ensure that teams are in the right place at the right time. CRS also integrates with a variety of other management systems, allowing users to book shifts and reduce their reliance on temporary workers and agencies.
We deliver the UK's recognised rota compliance tool, adapted to national legislation, contractual rules and the European Working Time Directive. Building on 20 years of healthcare workforce and rota and roster management expertise, our new offer enhances our already powerful eRostering and compliance tool.
"Skills for Health have a long history of working in the health sector supporting the workforce, including providing rostering systems," said Niamh McKenna, Skills for Health Trustee and CIO at NHS Resolution. "This unique expertise has helped them build CRS, designed to support healthcare organisations maintain compliant staff schedules and improve patient care delivery."
"The team have truly understood the challenges of the sector, and the complexities of managing shifts across different and complex workforce needs and contracts. Subsequently, CRS will readily create and manage short and long-term staff rosters for any staff group, maintaining compliant staffing levels, and making sure teams are crucially in the right place, at the right time."
Join our upcoming CRS webinar
CRS was developed as a tool for culture change, designed to transform workforce planning roles from data entry to data intelligence. Join our live webinar delivered by our Digital Team: Paul Walker (CTO), Ben Marchini (Product Manager), Zach Kerray (Client Director) & Sarah Connelly (Digital Solutions Consultant) for a tour of the new system. Our rostering experts will take you through 5 key steps to ensure all your staff members are fully operational and compliant. The session will also be available on demand here afterwards.
Date: Wednesday 24th November 2021
Time: 14:00 – 15:00
Find out more about the webinar and register here
More about CRS
If you would like to learn more about CRS, please see additional useful resources:
Book a demo
We manage every element of rostering implementation, workforce planning and learning management. For more information about CRS, please get in touch and book a demo with one of our rostering specialists. Available virtually, we'll show you all the key features that NHS organisations trust to accurately and safely manage staff rosters, designed specifically for the needs of the health sector.