Learning at Work Week
Supporting Learning at Work Week for the UK's Health Sector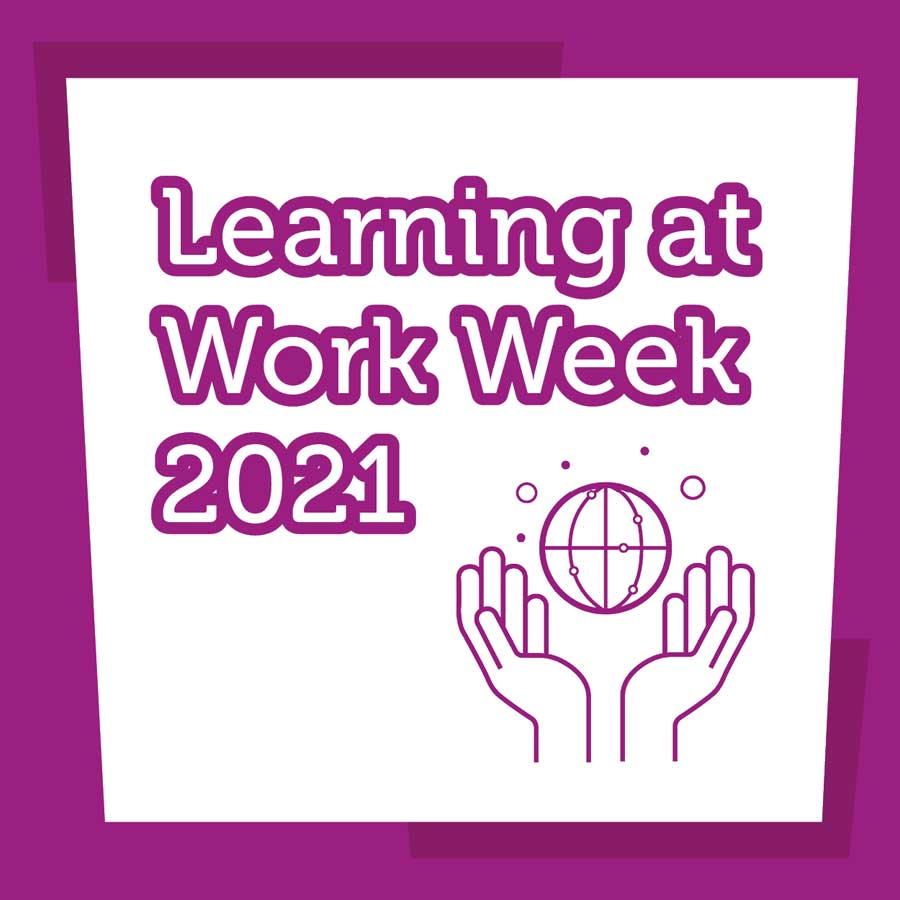 Join us for national Learning at Work Week
We are thrilled to announce that we are an official national activity partner of the biggest festival of workplace learning in the UK, Learning at Work Week. Organised by Campaign for Learning, this year's theme is Made for Learning, which focuses on our human capacity to learn. It's based on raising awareness around how we can be great lifelong learners and the importance of connection and community for developing empowered people and dynamic organisations.
As the Sector Skills Council for Health for nearly 20 years', it has always been, and will continue to be our main goal to provide guidance, support, learning tools and resources to our healthcare workforce. We believe information sharing is critical, and we are delighted to be one of the UK's most trusted sources for health-related guidance to help our healthcare teams develop better skills, better jobs, and better health.
---
Special offers and resources
Covid-19 Awareness Course
First launched in March 2020, this free eLearning course developed by our learning experts, was accessed by over 30,000 healthcare staff in just a few weeks. Now regularly maintained and updated with all the latest guidance, the online resource continues to support the training of how to recognise the symptoms of coronavirus, how to effectively use PPE, important infection prevention and control measures, and much more. The free online version is not certificated, however if you require proof of completion, a certificated version is available via our eLearning platform.
LearnSpace LMS & CSTF Training Offer
Are you a medical professional interested in compliant training and certification solutions? We created an offer available exclusively to the NHS, designed to address the needs and requirements of hospitals, medical practices, and healthcare organisations.
For any new provision of our learning and management tool, LearnSpace, we are offering the CSTF Stat Man eLearning bundle free of charge.
Skills for Health Info Hub
Our mobile-optimised Information Hub is a user-friendly online centre, with improved functionality and accessibility, providing our NHS, Health and Social Care people with freely available clinical resources, standards, and frameworks, on the move.
Plus, our new Insights brings you latest, relevant sector news, expert opinion, events, and press releases, to keep healthcare professionals up to date with our most recent work.
Our Info Hub is free for everyone to use and includes resources, guidance documents, standards and frameworks.
---
---
---
Learning at work has become learning at home
As the world has shifted to accommodate anything from social distancing to total quarantine, learning has moved from classrooms and labs to the isolation of the home environment. This has been made possible by robust and timely eLearning modules and learning management systems, ensuring staff are up-to-date, highly skilled, and prepared for a fast-changing work environment.
Delivering essential training and education in a completely remote way has overcome huge concerns over safety – both the safety of the staff in a time when face-to-face contact was fraught with danger, and the safety of the public who could be adversely affected by under-skilled and under-prepared staff, or staff absence.
---
LearnSpace LMS
LearnSpace is a hassle-free, online learning management tool that perfectly tracks learning progress, based on Totara Learn. Making it easy for staff to access learning at any time and easy for managers to progress training needs to meet organisational compliance and skills development goals.
eLearning for healthcare
Our in-house healthcare eLearning specialists work with industry leaders to ensure online training courses meet current topics, trends, and policies. Delivered on a secure, mobile-first platform for an unparalleled learning experience. Our Core Skills Training Framework eLearning Bundle allows employers to recognise training to a high-quality standard and reduce duplication of training.
Core Skills Training Framework (CSTF)
Quality Mark Assured Learning
Belonging to a growing network of organisations that value upholding training excellence means we help to ensure that the UK standard of health and care learning is world-leading. Join a growing network demonstrating exceptional, quality assured learning and development. Quality Mark Digital offers eLearning providers the same standard of quality assurance as face-to face providers.
Quality Mark Training Assurance
---
Learning insights
Read articles below and find out how our workforce and leadership experts can help unlock staff potential, promoting equal access to learning and improving key skills development, training, and service re-design within your organisation.
Downloads and useful resources