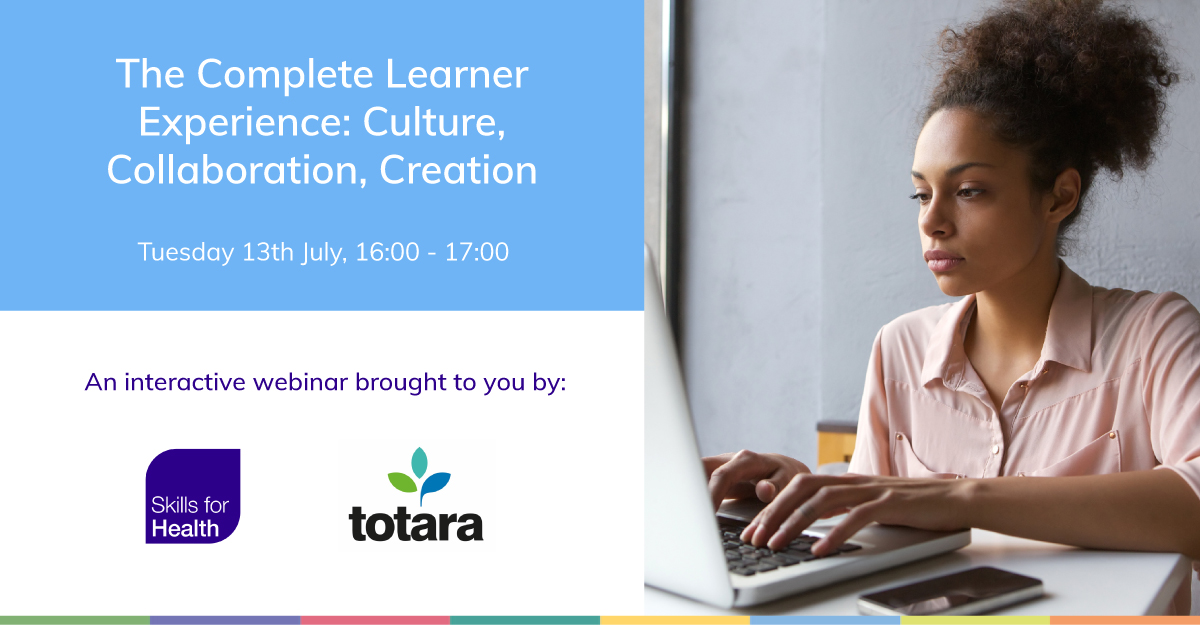 3 MINS
On Tuesday 13th July we hosted a webinar with Totara where we looked at how we all can best support the ever-evolving healthcare landscape through its learning journey. Paul Tingle, our Learning Commercial Product Manager, Lars Hyland, Chief Learning Officer at Totara and Toby Lindsay, Principal Consultant for Leadership, Management and Organisation Development at Skills for Health engaged in a conversation around how to create a high quality learner experience now and into the future.
Watch this webinar on demand here.
Download the webinar slide deck here
About Totara
Totara is transforming corporate and government employee engagement with adaptable learning management, learning experience, and performance management technologies. Totara builds employee engagement, learning, and performance management technologies that enable large multinational corporations, government entities, and mid-market companies to deliver enterprise-level talent and workforce experiences. Totara's Talent Experience Platform unifies a transformational learning management system (LMS), a user-centric learning experience platform (LXP), and a comprehensive performance management system under a single and highly adaptable architecture.
Read about all our upcoming events here.
Request a Skills for Health Expert to speak at your event
As the Sector Skills Council for Health, we value the opportunity to support events that are designed to bring people together from across the sector and promote sharing of information and best practice. Please contact us here with your event date and topic and we will get back to you.