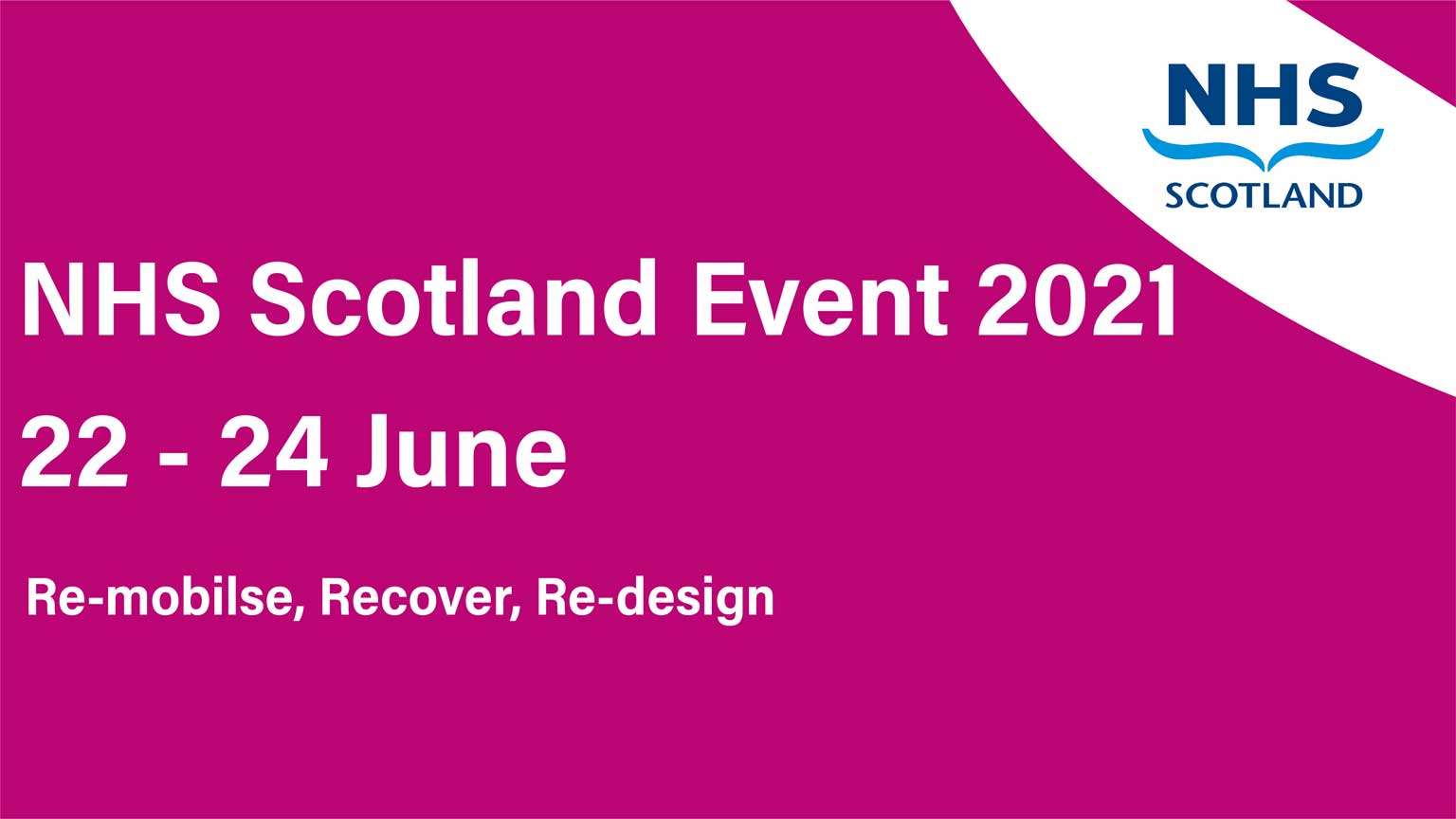 3 MINS
Building new partnerships and developing connections at the leading health Event in Scotland.
Come and find our virtual exhibition stand the NHS Scotland Event 2021
Re-mobilise, Recover, Re-design
22 – 24 June 2021
The Event is free to attend to those working in the NHS in Scotland, the Scottish Government, third sector and partner organisations.
To register for this event click here.
Once registered you will be informed about how to book a meeting with us.
Every year, the Event provides the opportunity for those working in and with the NHS in Scotland to come together to consider the challenges, to share best practice and the most innovative approaches to delivering the highest quality of care, and to take away tools and techniques that will support them in their various roles.
Not only is this an opportunity to listen, learn and participate in crucial dialogue about the future of health and care in Scotland, but we will also be showcasing our rostering and learning solutions to all delegates. Visit our virtual stand to meet our digital solutions experts and see what products and services we have to offer.  By registering for this event, you will have the option to direct message our team as well as start video chats alongside viewing all session content.
Who can you speak to at this event?  
Rostering Solutions
Richard Beveridge – Client Director
Sarah Connelly – Senior Rostering Consultant
Learning Solutions
Jim Moran – Client Director
John Polak – Client Director
Read about our other upcoming events here.
Request a Skills for Health Expert to speak at your event
As the Sector Skills Council for Health, we value the opportunity to support events that are designed to bring people together from across the sector and promote sharing of information and best practice. Please contact us here with your event date and topic and we will get back to you.