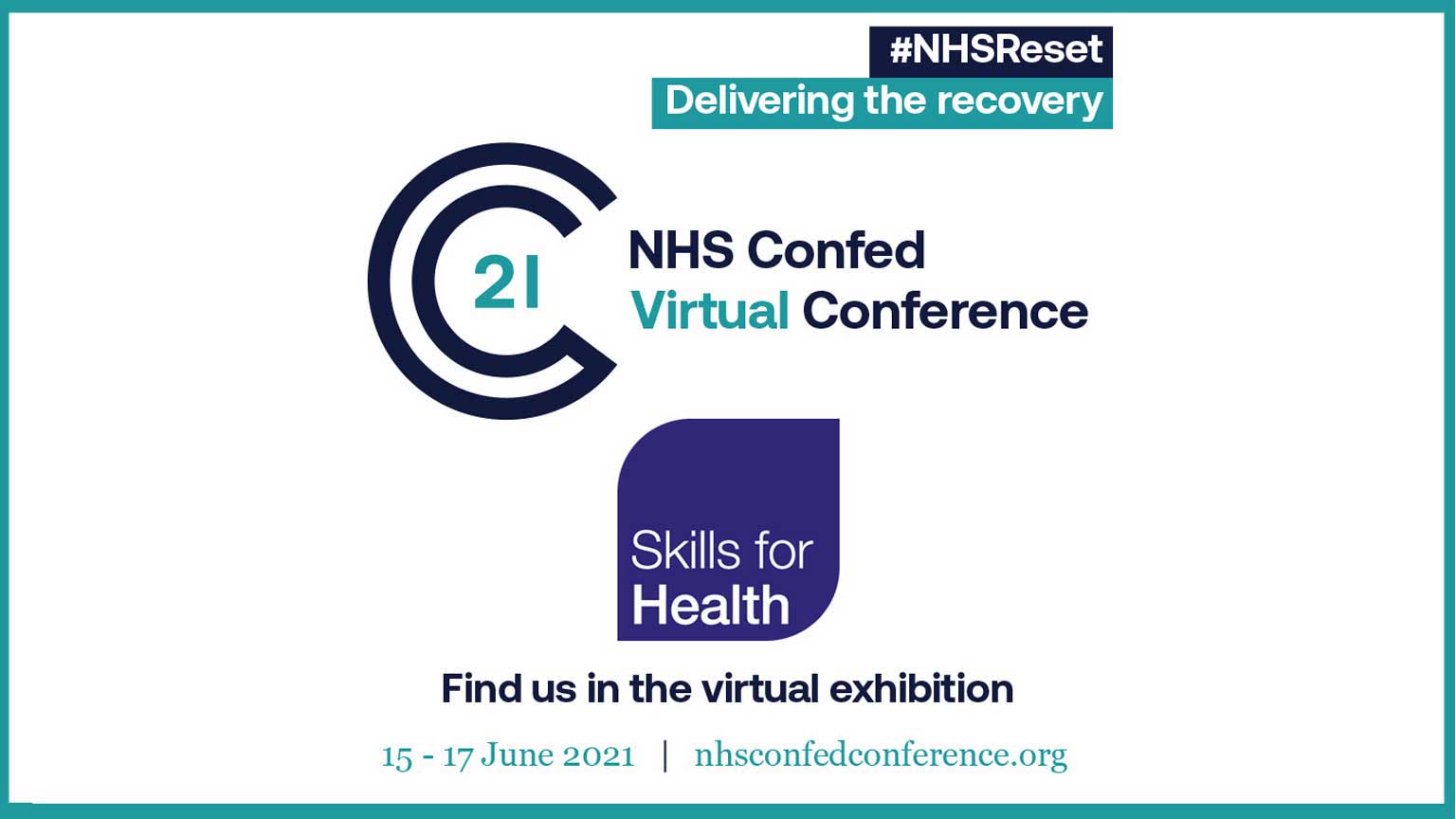 3 MINS
We will be joining leaders from NHS trusts, integrated care systems, primary care networks and clinical commissioning groups, alongside national bodies, and partners, to consider the impact of the pandemic on the NHS and explore the learning for the future of health and care.
NHS Confed Virtual Conference
Tuesday 15th June – Thursday 18th June 2021
Come and meet with us from 8:30 am
Book your pass today to join in the conversation.
This event is free to attend for all those working in the NHS, local government, and wider public sector. You can register right up till the event.
Once registered make sure you read our 'how to guide' to ensure you get the most out of all the networking opportunities available to you at NHS Confed Virtual Conference
Who can you speak to at NHS Confed?
Our workforce experts will be on hand at our virtual exhibition is this a link or just underlined? stand to share some of our latest developments in workforce planning, digital learning, and remote staffing management to help you harness your innovations to support in 'delivering the recovery'.
Consultancy and Research
Anne Clark – Client Director
Jon Czul – Client Director
Toby Lindsay – Principal Consultant, Leadership, Management & Organisational Development
Jon Parry – Head of Research & Evaluation Services
Digital Solutions
Jim Moran – Client Director, Learning
John Polak – Client Director, Learning
Richard Beveridge – Client Director, Rostering
Sarah Connelly – Senior Rostering Consultant
Read our latest blog post to hear from Adam Causon, our Chief Operating Officer who reflects on how we can support you to build back a better future for our NHS people.
Request a Skills for Health Expert to speak at your event
As the Sector Skills Council for Health, we value the opportunity to support events that are designed to bring people together from across the sector and promote sharing of information and best practice. Please contact us here with your event date and topic and we will get back to you.