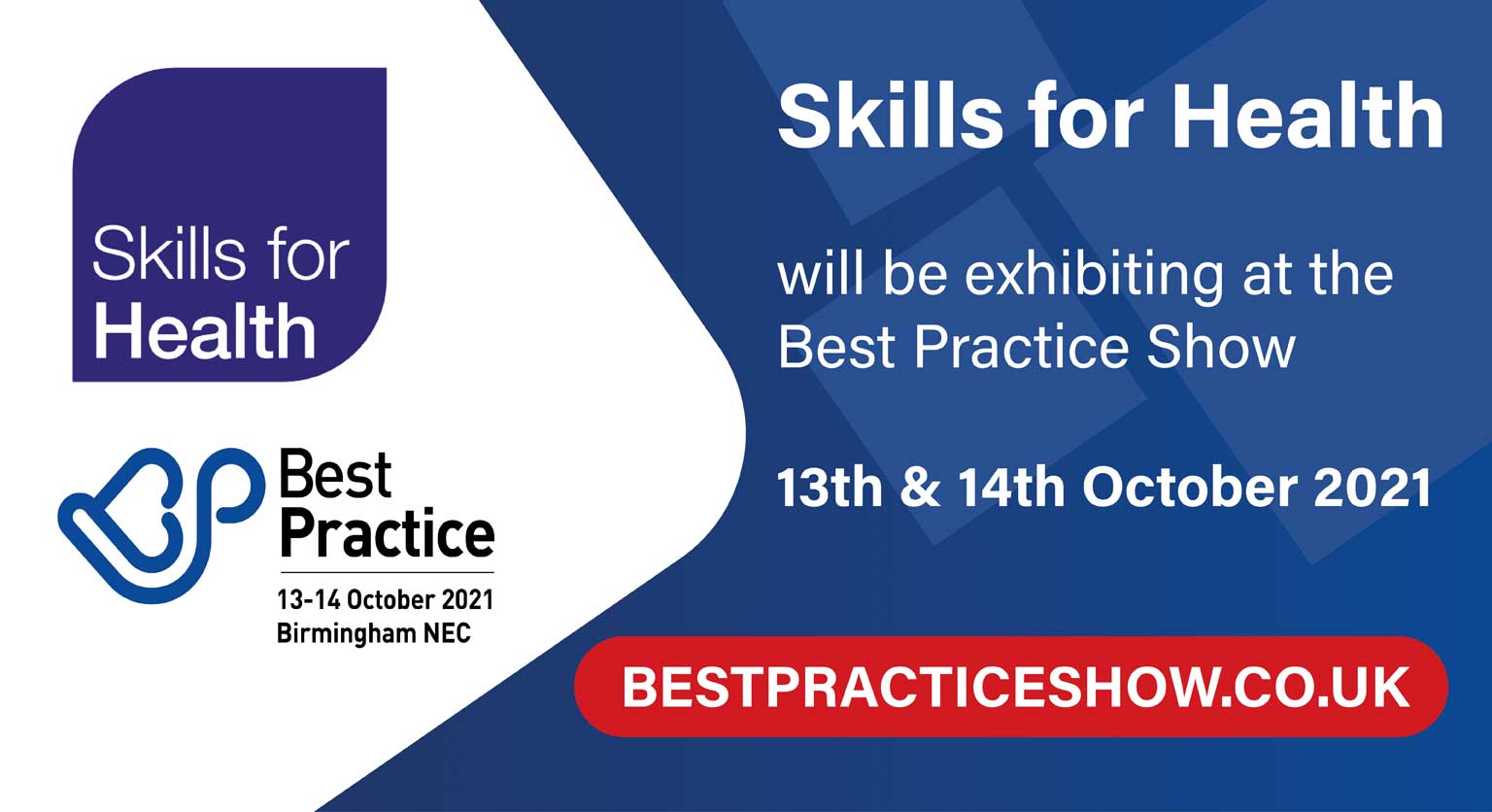 4 MINS
On October 13th and 14th, we will be joining over 1,500 primary care professionals at the Best Practice show to network, learn, discuss ideas and find solutions for the most important challenges facing the sector. Our first in person event at Skills for Health since March 2020, we are excited to be back in the same room with healthcare leaders, policy makers, service user and front-line primary care professionals at the UK's undisputed number one event for primary care and general practice.
The show is FREE for healthcare, allied healthcare, NHS, social care, public sector professionals. Come and visit us at Stand G116 @ NEC, Birmingham
The Best Practice Show offers free content and training to benefit all members of a general practice, including stimulating sessions across several streams and theatres.  Our Senior Workforce Consultants have developed an interactive session exclusively for the Best Practice Show.
Achievable, Affordable and Sustainable?  The Challenges, Opportunities and Experiences of Primary Care Workforce Planning
Wednesday 13th October, 15.10, The Best Practice Workshops Theatre
Hear from Skills for Health Workforce planning industry experts, Andrew Lovegrove and Dawn Probert as they share invaluable hints and tips for enabling more effective workforce planning in Primary Care. The ever-evolving landscape of Primary Care a means that workforce planning is a very real and urgent priority. We will take you through the challenges and opportunities of workforce planning in primary care sharing real life experiences and case studies along the way. During this workshop we will help you to build confidence and knowledge that excellent workforce planning within primary care networks is an achievable and realistic goal.
Learning Outcomes
Explore what we mean by effective workforce planning in primary care and share best practice
Understand what support is needed to build your capacity and capability to workforce plan more effectively by demonstrating some our industry standard tried and tested tools and methodologies
Share first-hand case studies from across the country to help develop understanding and awareness of effective workforce planning in order to support sustainability of services fit for the future
Who can you meet at the Best Practice Show?
Laura Faber – Quality Mark Service Delivery Manager
Jim Moran – Client Director, eLearning & LMS
Paul Tingle – Learning Commercial Manager
Andrew Lovegrove – Senior Workforce Consultant
Dawn Probert – Senior Workforce Consultant
Rosemarie Simpson – Senior Workforce Consultant
Elliot Appleby – Senior Instructional Designer, eLearning
Charlotte Alderson – Senior Marketing Manager
Maria Bruma – Product Marketing Manager, Digital Solutions
Our team of experts are looking forward to having some interesting conversations with you at the show. We look forward to seeing you there.