OUR PEOPLE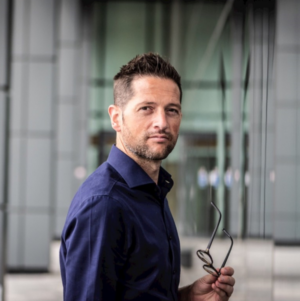 Chris Burling
Workforce Development


Principal Consultant – Leadership, Management and Organisational Development
Chris Burling joined Skills for Health on 1 November 2021 from the NHS National Leadership Academy where he held the position of Leadership Development Senior Manager. It was at this role where Chris was responsible for a broad portfolio of activities relating to leadership and people development in the South-West, working with a range of partners and colleagues to co-create interventions with systems, communities, and organisations to enhance leadership at all levels. The role included custom design, the management of open regional programmes, as well as responsibility for the provision of coaching, Equality, Diversity and Inclusion, and stakeholder engagement.
Previously to joining the NHS National Leadership Academy, Chris was a Client Director in Executive Education at the University of Bath, leading on the fulfilment of corporate organisational requirements through strategic design, delivery and evaluation of organisational learning and leadership development programmes, predominantly with the School of Management.
Chris is currently studying for a Doctorate in Business Administration studies at the University of Bath and thesis, exploring the relationship between management and medicine, and the entanglement and emergence of professional schools.
---