Apprentice of the Year 2021
Gold, Silver, Bronze winners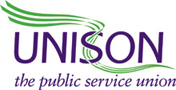 The Apprentice of the Year Award recognises and celebrates the significant contribution made by an apprentice within their organisation in the healthcare sector.
This award shines a light on the bright stars of the future, with individuals who have not only gone above and beyond at their organisation, but act as advocates and ambassadors for apprenticeships as a route to healthcare careers, in both clinical and operational roles.
Meet the 2021 Apprentice of the Year Winner 2021!
If you have any questions about Our Health Heroes please email OHHAwards@skillsforhealth.org.uk
Nominations for this year's Our Health Heroes awards are now closed. Our Health Heroes winners were announced at the virtual awards ceremony on the 23rd March 2021. You can watch the ceremony back on-demand at any time by registering here.