Skills for Health eLearning Platform Update
The Skills for Health eLearning system will be updated on Tuesday 8th February to provide users with an improved experience and cleaner interface, allowing learners to navigate to courses faster. Access to the system will be unavailable from 9pm on 8th February – 8:30am on 9th February while we perform the system upgrade. We apologise for any inconvenience caused.
Following the upgrade, you will be able to log on as normal and continue your learning.
What's new:
Improvements to the user dashboard include:
Recently accessed courses will show at the top of the page for quick access.
Courses will be separated into 3 tabs for 1) Complete & In Progress, 2) Available Courses, 3) Certificates.
Only courses that are currently available to the learner will be displayed.
Old/expired courses will no longer display (but past certificates will still be available).
As well as the new user dashboard, security functionality has also been enhanced.
A new managers guide will be available within the platform.
Old user dashboard: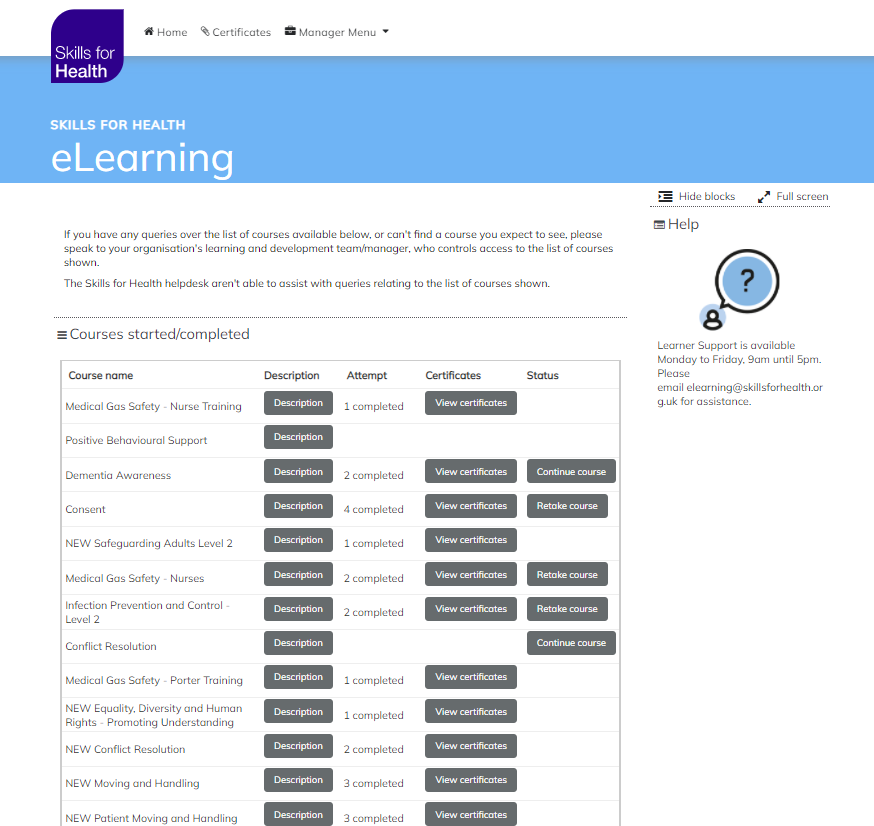 New user dashboard: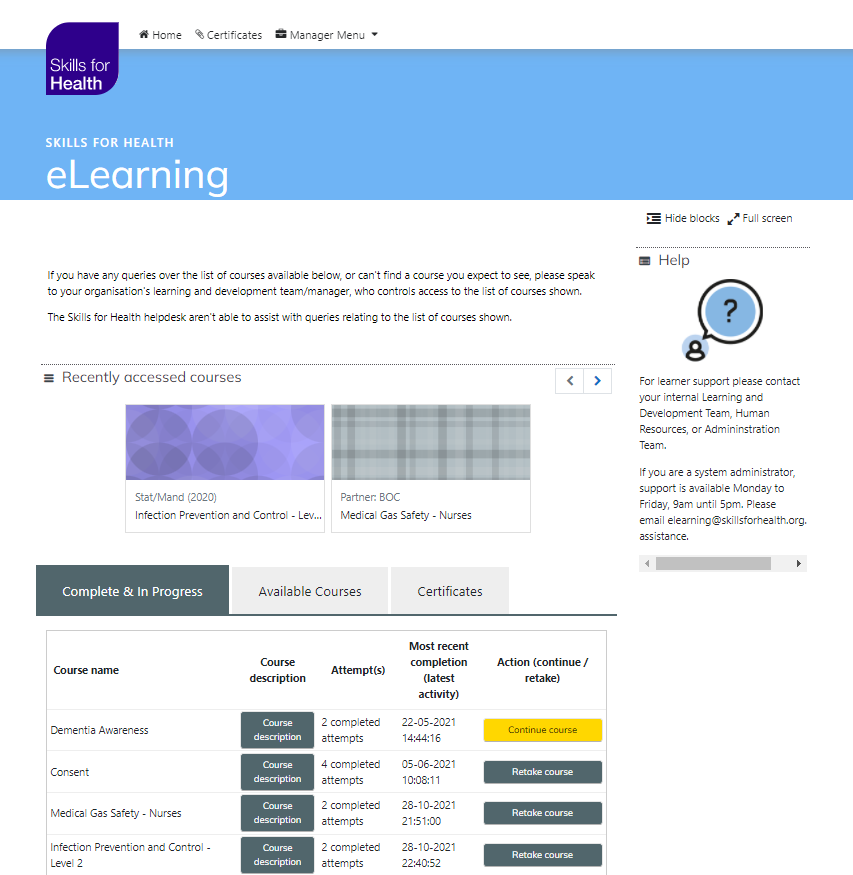 Want to find out more?
If you want to find out more about the platform upgrade and how it benefits users, please contact your Skills for Health Client Director. Alternatively, if you have any further questions, please email elearning@skillsforhealth.org.uk.