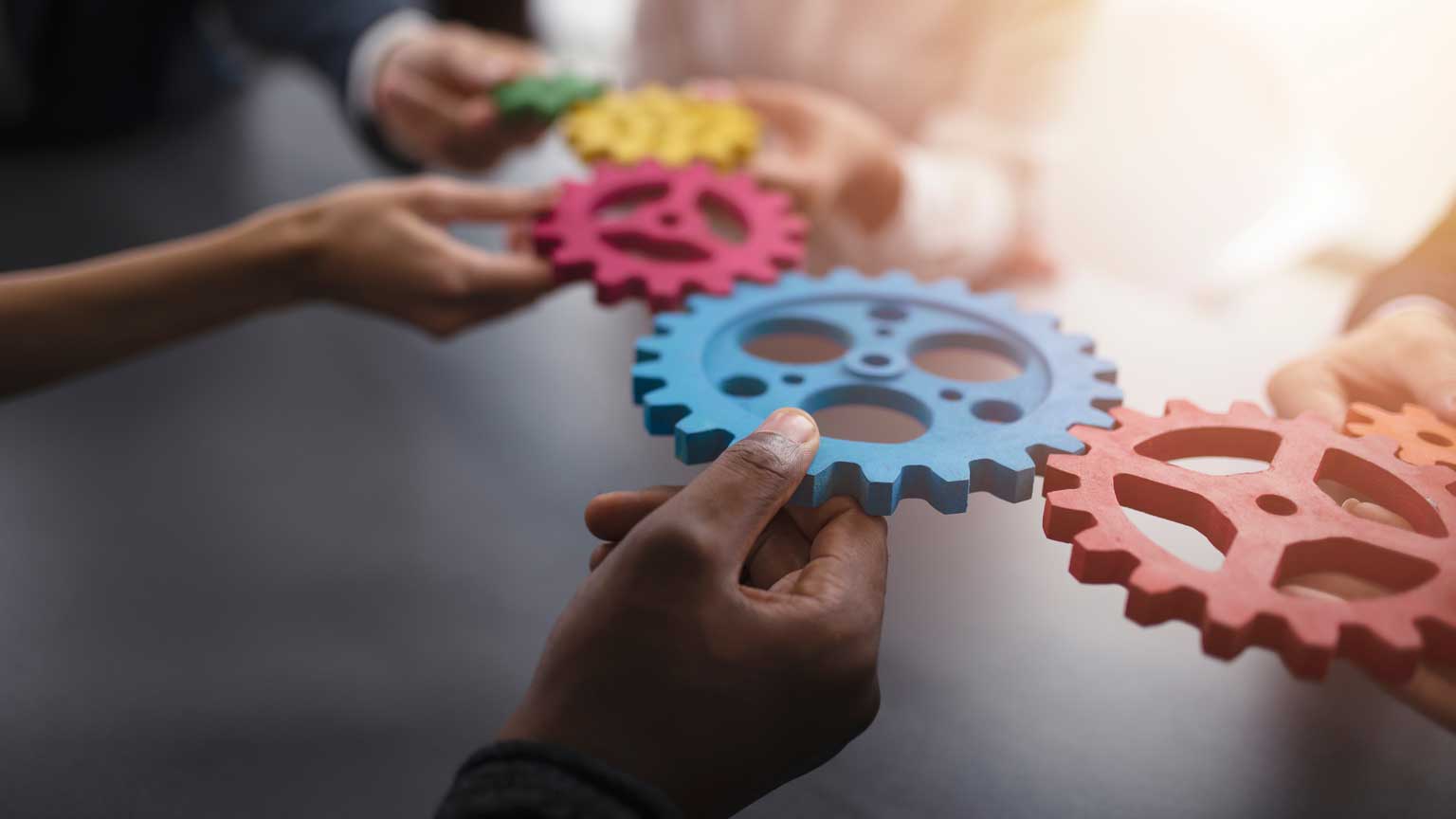 7 MINS
Leadership, Management and Organisation Development Principal Consultant, Toby Lindsay reflects on the year that was, and how together we can work to develop a shared vision for our people, of not just a 'new normal', but a better one:
On a bright and sunny first day of August 2019, I traveled up to London to meet with Dr Benedict Eccles, my new line manager, to kick off the next part of my journey with Skills for Health and Skills for Justice, as Principal Consultant for LM&OD.
Our aim was to build an integrated LM&OD function for both brands that would enrich and build upon the excellent support already on offer to services across them. It made sense to me that at two organisations where great workforce planning, evaluation, skills training, and the like were flourishing, adding an organisational development frame, and expanding their offers to include leadership and management was clearly something we could achieve and realise.
However, what makes sense to me, is not always known to make sense to everyone else!
Our task initially was to engage with services, develop an offer, and build a team with both existing and new colleagues. My purpose in joining the group was to take the learning, knowledge, and practice I have built up over twenty years in executive education and consultancy and deliver meaningful support to our public services.
As the nation's Sector Skills Council's for Health and the UK's Justice and Community sectors, the organisations' mission: 'to improve people's lives by enabling the effective development and deployment of the workforce who deliver services for public benefit' deeply resonated, and have been working more and more in the health landscape over the last decade or so, the opportunity was one I felt truly inspired to take and make a contribution to. Furthermore, I was curious as to be able to offer more to the Justice sector, and when a colleague said to me 'there's no health without justice, and no justice without health', this interest was deepened and I was fascinated by what this might mean.
Recently, in my work with incredible colleagues, Associate Consultant Beverley Powell and Board member Keith Fraser, I've come to understand this better, and I'm currently very drawn to practices of restorative justice and what community health means in its totality. I believe there's certainly a great opportunity for more collaboration, connection, and joined up delivery across services, and through some of our work at the moment we are deeply enriching our understanding of what this means and how it may be achieved.
There is no denying it has been a tough year at times. In starting anew, with a blank sheet of paper, there's a mixture of excitement at possibilities, and confusion at where to start. It has felt what I can only describe as very 'bitty' at times. Working on all sorts of things; building relationships, developing offers and products, writing bids, delivering work, various marketing activities, engaging colleagues, and associates…amongst other things. And sometimes the gains of the 'bits' are not so apparent.
However, before taking a week's leave last week, we've engaged a brilliant team, who I'm deeply proud to be working with, to deliver the significant levels of work coming in. We published our dedicated LM&OD support solutions, delivered a superb conference for colleagues in Policing, and after the long-awaited publication of the NHS People Plan, we're continuing to grow our work across senior NHS leadership teams to help support make its aspirations a reality.
The welcome has been awesome. I am somewhere I feel valued professionally and personally, and it's a great pleasure to be here, beginning to see the fruits of our labours, and the potential ahead. This is an organisation where people choose to be for the purpose we serve, and that is something powerful and very important to me.
It is fun too! Whilst opportunities for dancing together are sadly some time off, for now, we do have a lot of fun in getting our work done. It certainly hasn't been the most 'normal' of years for us, or anyone, yet there has never been a greater need for highly relational, skillful, and impactful Organisation, Leadership, and Management Development amongst those we serve, which is a privilege to be in a position to provide.