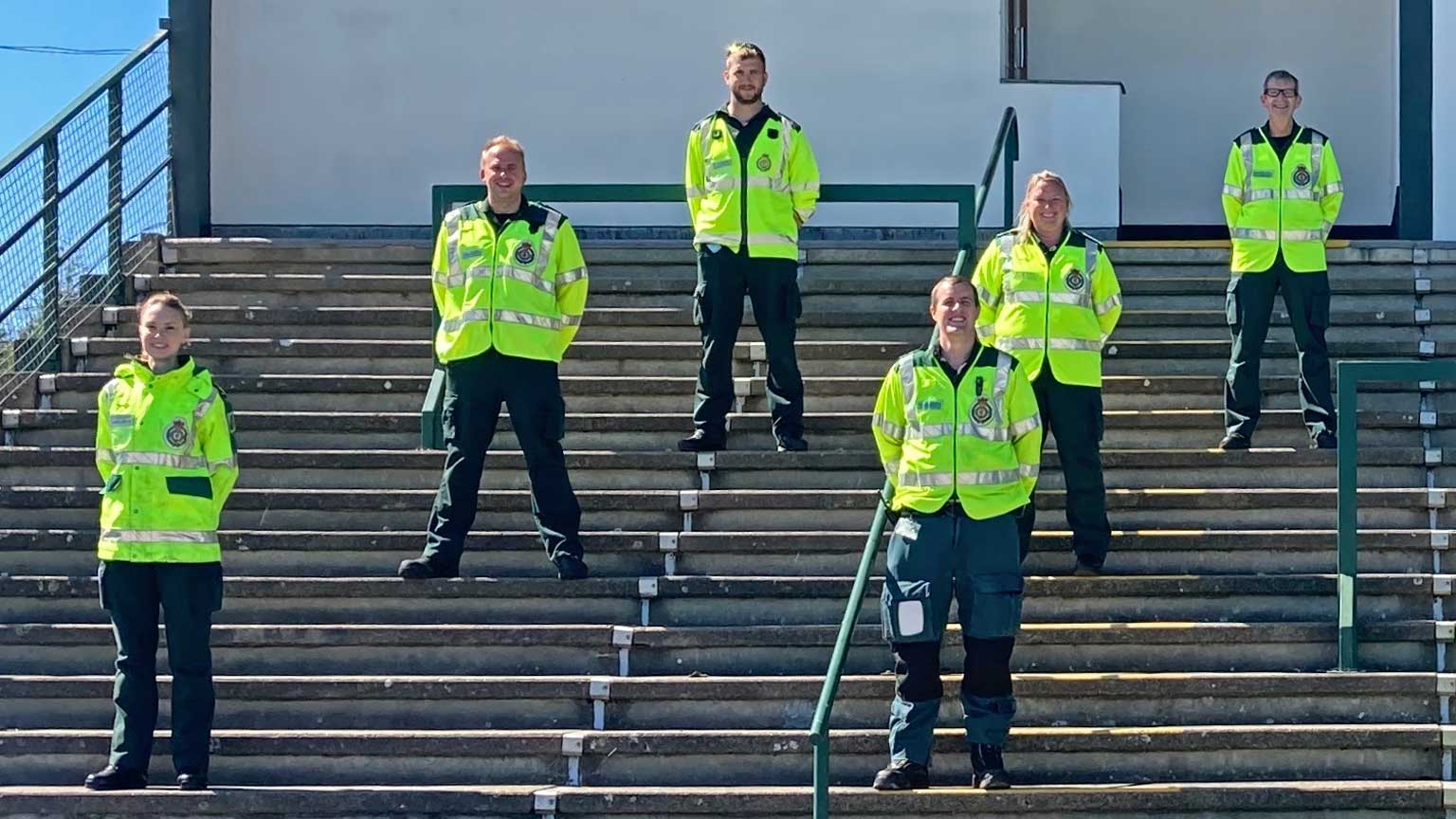 5 MINS
South Western Ambulance Service NHS Foundation Trust (SWASFT) were recently awarded with the Skills for Health Quality Mark, demonstrating their ongoing commitment to the delivery of outstanding quality Emergency Preparedness, Resilience and Response (EPRR) training.
SWASFT is the first UK ambulance trust to meet the 'Gold Standard' for EPRR. With the Quality Mark providing a framework that defines and endorses superior learning and training standards that health care employers need to cultivate a world-class workforce, it clearly evidences that the Trust's training provision is now the best training of its kind in the healthcare industry.
Robert Flute, EPRR Command Training Advisor, SWASFT says: "We are absolutely over the moon to have achieved the ultimate accolade in this brand of healthcare training. The completion of the application was really comprehensive, we knew we had a journey to ensure we had the paperwork, evidence, and of course the product worthy of the Quality Mark, but the team effort from all in EPRR has enabled us to gain this most prestigious award."
The training, which is run in partnership with Bournemouth University Disaster Management Centre, is intended to prepare commanders for anything from extreme weather conditions to a major transport incident or an outbreak of an infectious disease.
Robert adds: "This endorsement marks the highlight of my aim when I took on this role, to make the SWASFT EPRR command courses the finest. We started with CPD standards office accreditation, then the backing of a University partner (Bournemouth University) and now Skills for Health. We will continue to develop and improve the courses, our way of delivery, and increasing our partnership with the world of academia."
Quality Mark is just one of the many ways that we continue to champion better training for our sector's workforce here at Skills for Health. It provides a robust process for measuring the quality of your training and learning provision against a recognised standard, and gives both employees, employers, and customers greater confidence that the training you offer has been independently quality-assured.
Laura Faber, Service Delivery Manager, Skills for Health says: "By applying for Quality Mark, SWASFT put their documentation and training provision under the microscope and undertook a deep dive into their development and delivery of EPRR training. This was absolutely worth the effort, with the Trust evidencing high quality, extremely valuable, and exciting training at each stage of the process.
"I learned a lot from this audit about how our nation prepares for major emergencies it was clear that the training is highly thought of by the recipients, which is testament to the hard work going on within the training team."
To anyone considering Quality Mark for your organisation, Robert concludes: "Go for it! Getting the Quality Mark will enable us to provide additional command training, guest speakers, and ultimately university places for our staff, which can only assist with our aim of providing the best possible care to the population of the South West."
Find out more about Quality Mark here, and speak to our team about recognising your organisation's high quality training today.