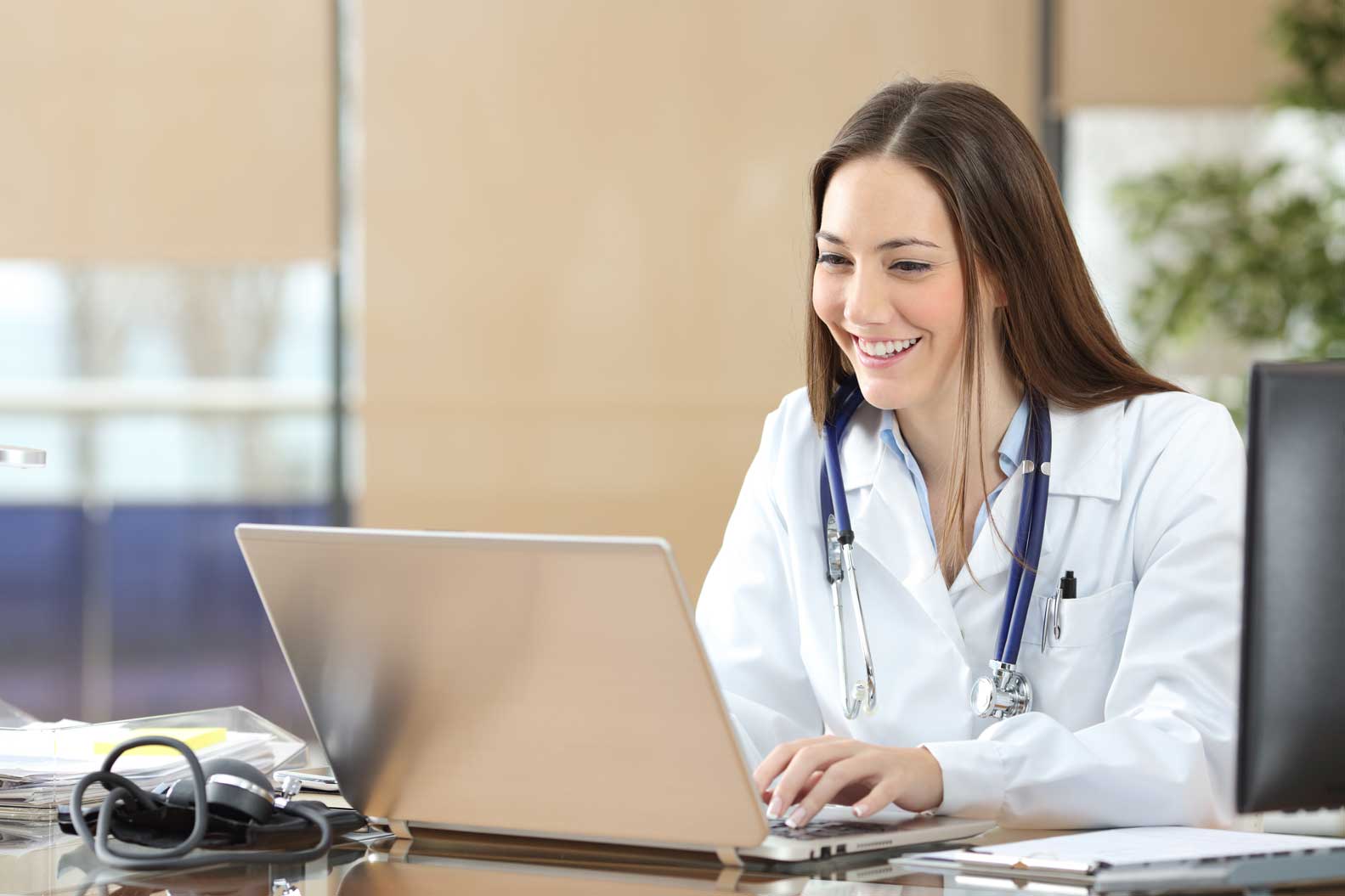 5 MINS
Since the pandemic started many of us have had to change our way of working, our place of work and the actual tasks and duties undertaken, with many of these changes requiring new or updated training. During the pandemic there has been a mass uptake of e-learning and online training allowing people to learn and to continue their development from home.
In health and care, it is vital that learning and development methods meet rigorous, compliant processes and that the workforce has the skills and knowledge to deliver patient care to the highest possible standards.
In response to the significant increase of e-learning for the health and care sector, our Quality Assurance experts have developed Quality Mark Digital which offers e-learning and online training providers the same standard of quality assurance as providers of face-to-face training. The Quality Mark Digital award identifies which organisations are delivering training excellence by going through a robust review process of their quality e-learning packages.
John Rogers, Chief Executive at Skills for Health said:
"As the Sector Skills Council for Health, it is our mission to help employers develop a highly skilled and sustainable workforce for the future. Quality Mark Digital is a fantastic new opportunity that opens up Quality Assurance for the health e-learning and digital training sector. It offers healthcare employers, staff and patients the reassurance that the development and delivery of the e-learning has been robustly assessed to meet nationally recognised expectations of the UK health sector."
High Speed Training who offer a range of online courses covering important subjects such as the Care Certificate, is the first training provider to be accredited by Quality Mark Digital, demonstrating their ongoing commitment to the delivery of outstanding quality digital training.
Richard Anderson, Head of Content Production, High Speed Training added:
"It's a huge honour to be the first online learning company to gain the Skills for Health Quality Mark Digital award. Having completed numerous applications over the years, it was really heartening to find an organisation in Skills for Health who are as passionate as we are in giving healthcare workers the best possible training, helping them to work in an engaged, effective and safe manner. The Quality Mark Digital process has been the most rigorous but fair process throughout, and it was really pleasing to see all aspects of our business audited, from the values we work on through to our external partnerships in health and social care."
With Quality Mark Digital we continue to champion better training for our sector's workforce, supporting training providers with their aspiration to offer the best possible quality e-learning of its kind for the NHS and healthcare workforce.
Contact our Quality Assurance experts about recognising your organisation's high quality training and joining the network of Quality Mark Digital endorsed training providers.