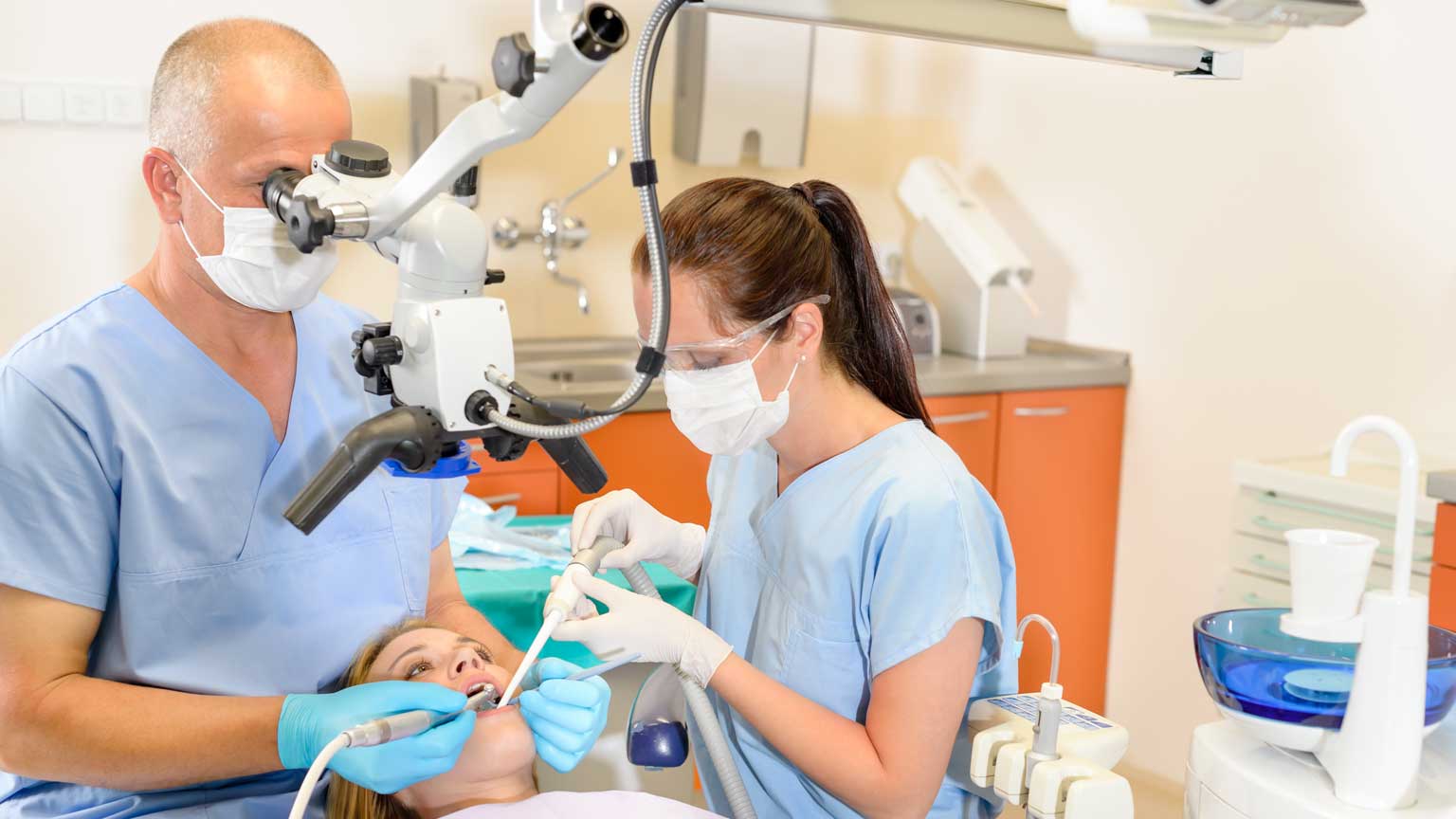 4 MINS
Currently there are approximately 2880 people in Dental Nursing in Wales and an increasing number being trained each year. The role of the Dental Nurse is key in the dental team caring for patients.
Skills for Health is undertaking a four-week public consultation on the review of the Level 3 Dental Nursing Apprenticeship Pathway for Wales, on behalf of the Welsh Government.
We are working together with a range of sector stakeholders from across Wales including dental employers, training providers, Welsh Government, Qualifications Wales and Health Education and Improvement Wales. The revised pathway provides quality assured training to achieve the qualified standard required by the General Dental Council (GDC), the regulatory body that dental nurses must be registered with in order to practice once qualified. The apprenticeship pathway is being revised to ensure that it is up to date and fit for purpose to meet the needs of the dental nursing role in Wales. Further, it supports the vision of the sector to develop an increasingly skilled, flexible and effective dental nursing workforce whilst maintaining high quality and safe patient-centred care. It also provides a positive route for attracting and retaining staff into the dental nursing role.
Do you work within the dental sector in Wales? Then we need your input.
We are inviting feedback on the revised draft Apprenticeship Pathway and would be interested to hear from dental nurses, apprentices in training, dental employers, training providers, awarding bodies, assessors and other dental stakeholders in Wales, to ensure the apprenticeship reflects what is needed in your sector.
Once the survey has closed, we will analyse the results, consider all the feedback and present the results to the framework Steering Group and Welsh Government. This is your opportunity to help shape the dental workforce and to contribute to raising the profile of careers in our health sector.
Dawn Probert, Senior Consultant and Framework Project Manager at Skills for Health said: ''It's important to have your feedback on the revised pathway as it will provide a much-needed quality training route for registered Dental Nurses. It will also facilitate dental nursing career opportunities with the achievement of accredited, transferable knowledge and skills which is vital for future dental services in Wales.''
The survey will only take 10-15 minutes to complete and is available in Welsh and English:
The survey will be live until Sunday 7th March 2021.
If you have any comments or questions about the consultation, please email qualifications@skillsforhealth.org.uk
Hundreds of healthcare organisations across the UK turn to us as their trusted partner for specific workforce planning solutions and support with apprenticeships. Find out more about our work to support apprenticeships.