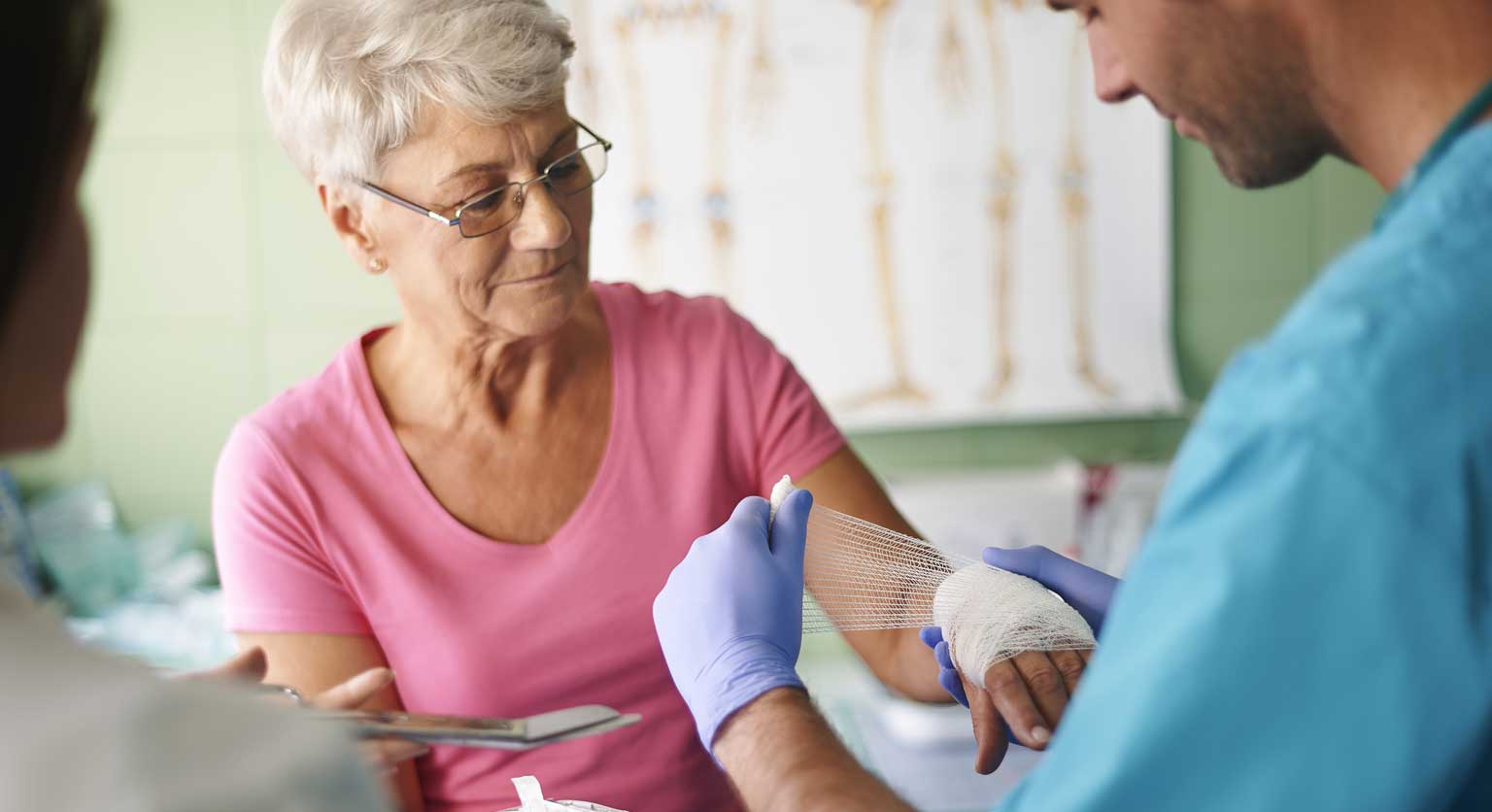 3 MINS
The National Wound Care Strategy Programme (NWCSP) was established to implement a consistently high standard of wound care across England by reducing unnecessary variation, improving safety and optimising patient experience and outcomes.
NWCSP commissioned the development of a new core capabilities framework for health and care staff involved in wound care in England which we are leading on, working in partnership with Health Education England and a multi-professional steering group.
There is currently variation in treatment of wounds, with inconsistent use of the most effective and evidence-based interventions. Non-healing or delayed healing of chronic wounds is a major factor in care costs and many of these wounds could be prevented or healed more quickly. The new framework will describe the required skills, knowledge and behaviours to improve wound care in three clinical areas: Pressure Ulcers, Lower Limb Ulcers and Surgical Wounds.
The draft of the framework is available now and it is vital that we gain the views, experiences and feedback of those delivering wound care:
Wound Care Core Capabilities Framework Survey
The survey will close on Sunday 28th February 2021.
Colin Wright, Senior Consultant and Framework Programme Manager at Skills for Health said: ''It is essential to have feedback from healthcare practitioners on the draft framework as part of the consultation. All comments and feedback received will be collated and analysed to identify key themes and issues. This is invaluable to ensure that the framework has been considered from a wide range of perspectives and enables us to make additions and refinements leading to a high quality end product".
We are the leading authority in framework development, commissioned by national health bodies and government, guiding national occupational standards, competencies and capabilities frameworks, as well as making skills and training simple to navigate. Read here how our experts can work with you.