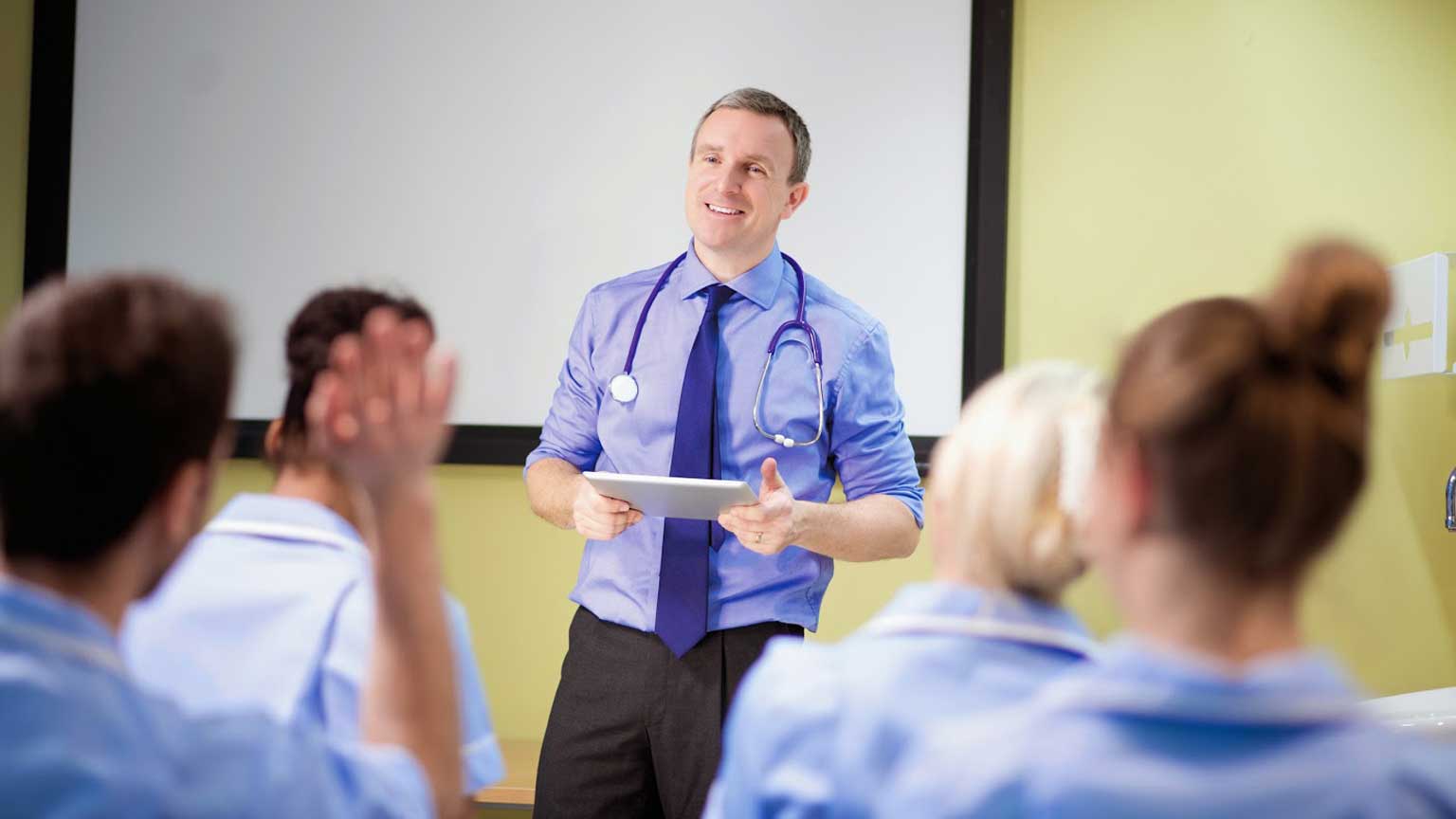 4 MINS
As the Sector Skills Council responsible for the UK health sector, one of our main functions is to develop, manage and update competences and National Occupational Standards (NOS) as the needs of the sector change, work patterns shift, and as new operational practices, legislation and technologies are introduced. These standards are crucial to ensuring that the same skills, knowledge and understanding exist across employers on a nationally recognised level, enabling the delivery of consistent and high quality care.
Over the course of the next year, we are pleased to be undertaking NOS projects across a diverse range of areas. Subsequently, we are currently convening a UK-wide steering group to oversee this essential work to help make certain that the standards involved remain useful, effective, and fit for purpose. Where necessary, we will also assemble sector specific working groups to provide expert input to the drafting process, alongside online consultations which enable all stakeholders across the UK to contribute feedback on the draft NOS.
The development of new Pharmacy Services NOS for Primary Care
During 2020-21, the development of a Scottish Vocational Qualification for pharmacy support staff highlighted a gap in the coverage of NOS for those working in Primary Care pharmacy services. The role of pharmacy support staff employed in Primary Care is relatively new and still evolving to meet the needs of the public more closely. Still, it is vital that employees are competent to undertake new functions to support the pharmacy team in the Primary Care setting and have the opportunity to complete a qualification which meets the requirements set out by the regulator, the General Pharmaceutical Council. Once these NOS are developed and approved, they will be used by awarding bodies to underpin vocational qualifications.
A review of Infection Prevention and Control NOS
Work practices have changed since the majority of these NOS were last reviewed, particularly given the impact of the pandemic, so there really has never been a more appropriate time to update these NOS.
A review of Oral Health NOS (for dental nursing and dental technology)
There are 33 NOS in total for oral health, 8 for dental nursing and 25 for dental technology. This review will have a very specific focus to revise content to match technological advances. For example, in relation to the use of digital imaging where it is replacing film, without affecting their alignment with the General Dental Council standards learning outcomes for registration.
Online consultations will open later in the year to provide opportunity for all stakeholders across the UK to contribute feedback on the draft NOS. For further information, or to register your interest in receiving notification of the consultation activity, please contact Competences@skillsforhealth.org.uk