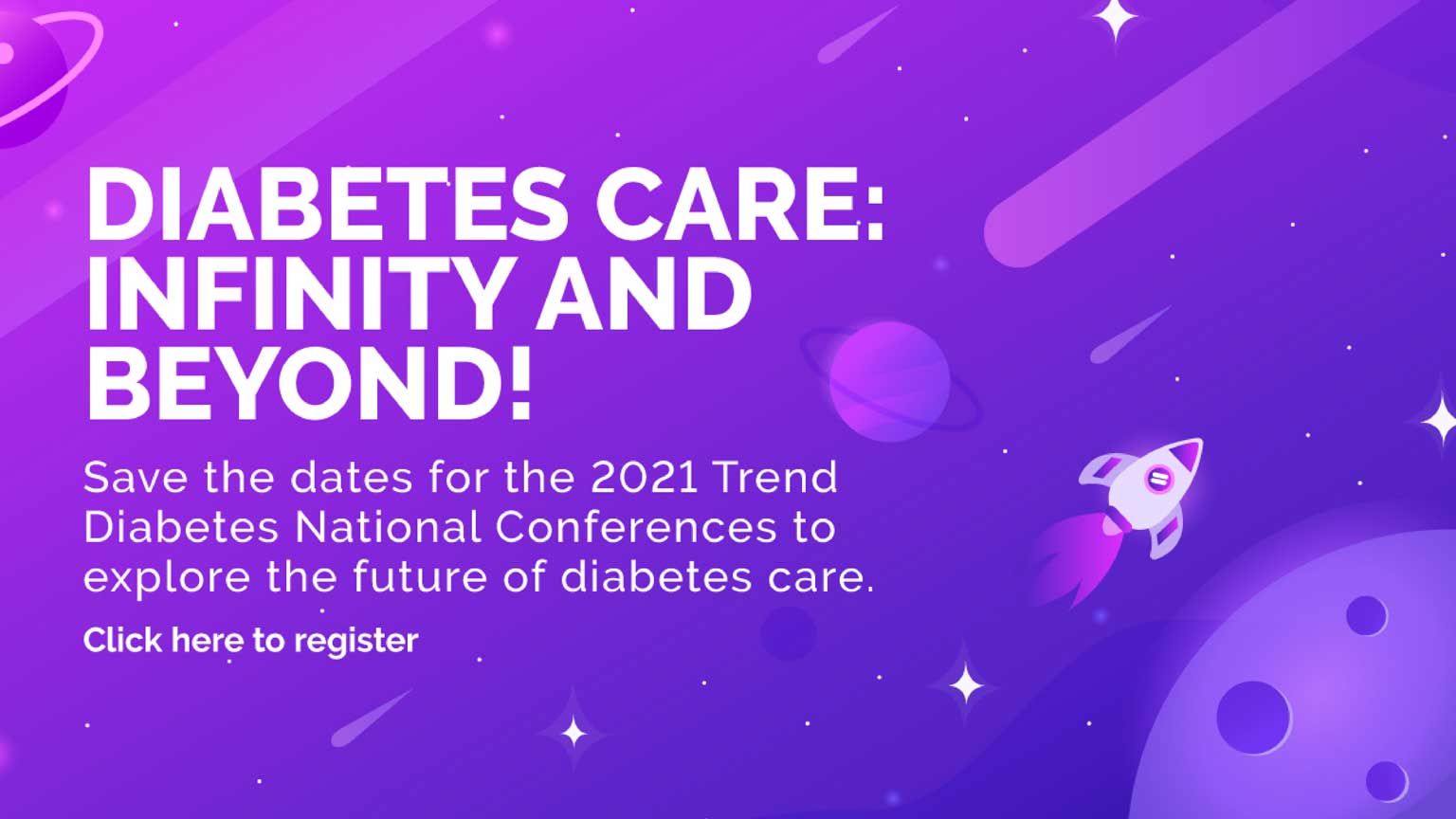 3 MINS
Working in partnership with Trend Diabetes to improve diabetes care delivery.
This year we developed a strategic partnership with Trend Diabetes to deliver their 'Insulin Safety: Getting it Right' eLearning course on the Skills for Health eLearning Platform. We are developing this partnership further by working with Trend Diabetes on two upcoming events.
Trend Diabetes National Conference
11th June & 18th June 2021
This year's conference titled Diabetes Care: Infinity and Beyond will explore the future that diabetes care has to offer. Not only is this conference an opportunity to hear from some of the most highly regarded healthcare professionals within the field of diabetes this is your chance to come and speak to our experts about statutory mandatory eLearning and management tools.
To register for June 11, click here.
To register for June 18, click here.
Once registered for this event you will be provided with all the details of how to speak to us in our virtual meeting room. You can just drop in and speak to our experts.
About Trend Diabetes
TREND Diabetes is an award-winning working group of diabetes nurses with a wide range of different skills and backgrounds, set up in 2009 in response to a request by the then national clinical director for diabetes, for a collective voice that represented all diabetes nursing groups.
Trend diabetes are also supporting us with an upcoming webinar on Thursday 8th July looking at Safe Practice in Diabetes Care Delivery. Click here to find out more.
Read about all our upcoming events here
As the Sector Skills Council for Health, we value the opportunity to support events that are designed to bring people together from across the sector and promote sharing of information and best practice. Please contact us here with your event date and topic and we will get back to you.