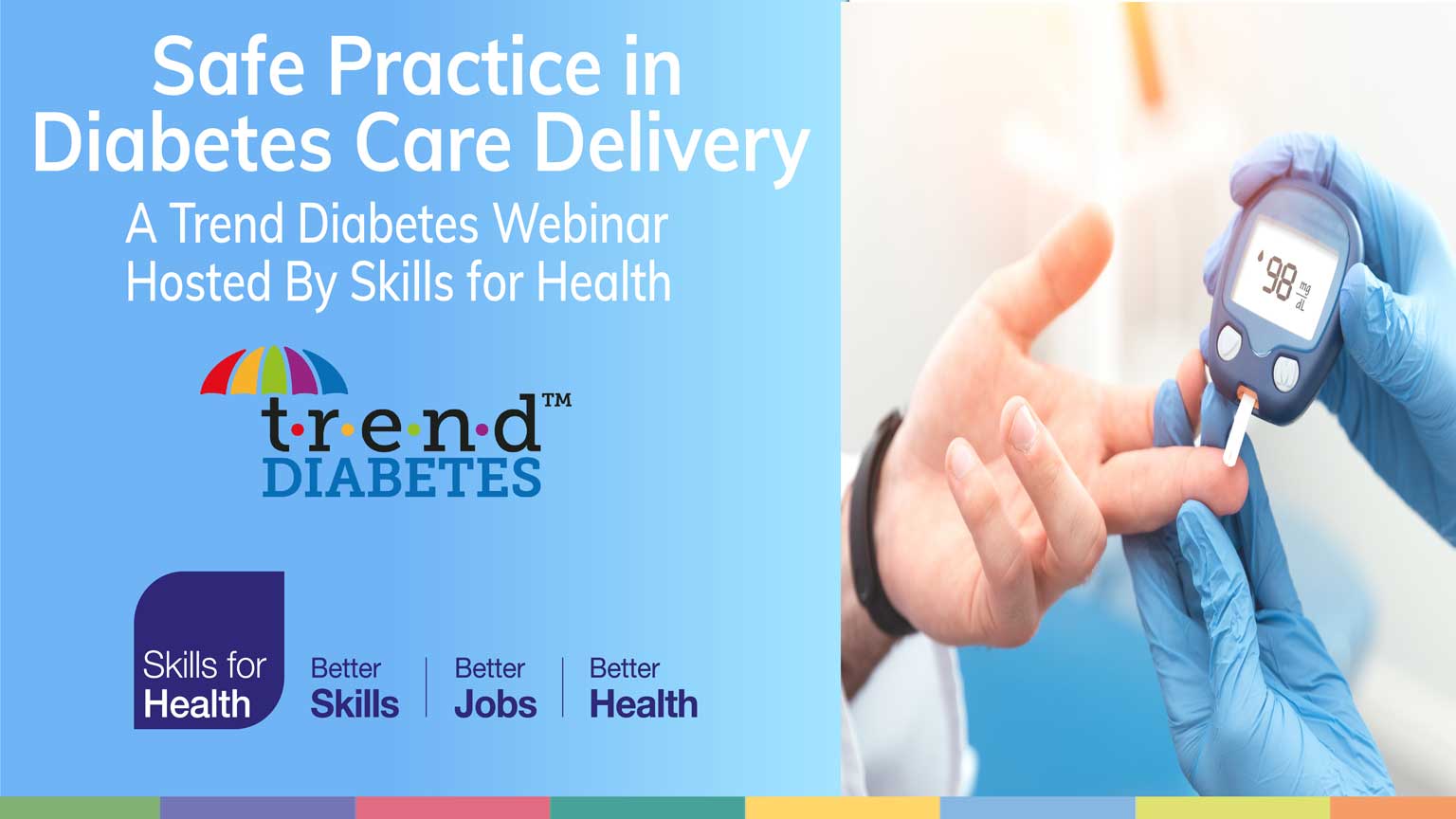 2 MINS
On Thursday 8th July we hosted a webinar with Trend Diabetes looking at safe practice in diabetes care delivery. Co-Chairs of Trend Diabetes and experienced Nurse Consultants June James and Debbie Hicks gave presentations sharing insights into insulin error in both hospital and the community and promoted safety when providing diabetes care for people with diabetes.
Watch this webinar on demand here.


Download the webinar slide deck here
To access the 'Insulin Safety course' click here
About Trend Diabetes
TREND Diabetes is an award-winning working group of diabetes nurses with a wide range of different skills and backgrounds, set up in 2009 in response to a request by the then national clinical director for diabetes, for a collective voice that represented all diabetes nursing groups.
Read about all our upcoming events here.
As the Sector Skills Council for Health, we value the opportunity to support events that are designed to bring people together from across the sector and promote sharing of information and best practice. Please contact us here with your event date and topic and we will get back to you.