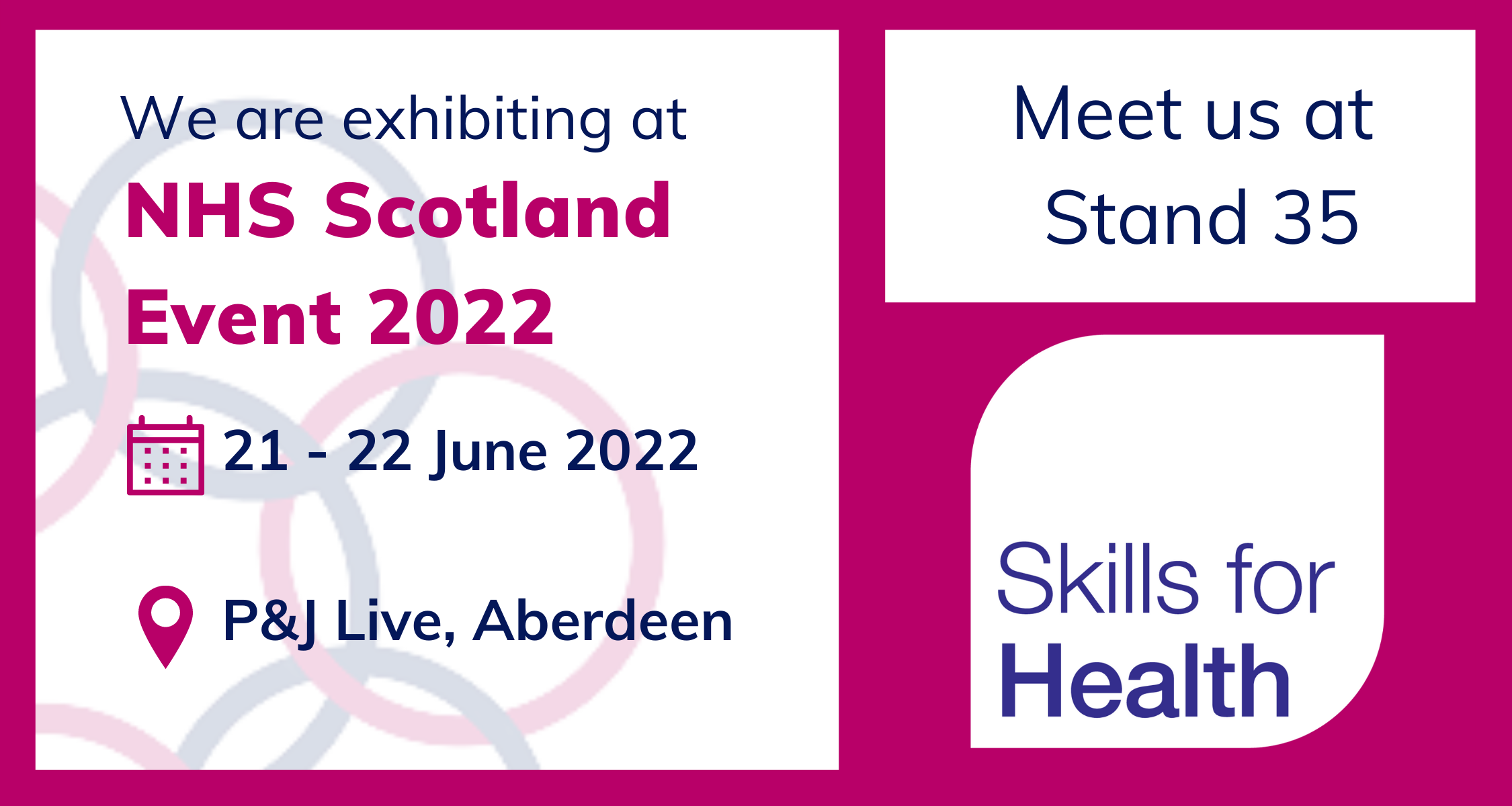 2 MINS
We would love to see you in Aberdeen, to discuss our doctor rostering systems, DRS and RealTime, which have been used by the majority of Health Boards for over 20 years, and to show you incredible benefits in efficiency and accuracy provided by our new Custom Rostering System.
When
Tuesday 21st and Wednesday 22nd of June, 2022
Where
P&J Live, The Event Complex Aberdeen (TECA), E Burn Road, Aberdeen, AB21 9FX
Meet the team
Paul Walker – Chief Technical Officer
Zach Kerray – Rostering Client Director
Sarah Connelly – Rostering Consultant
Jonathon Czul – Head of Consultancy and Research 
Join us
Come and visit us on stand 35.
To arrange a meeting in advance, please book a slot below.
About Skills for Health
Skills for Health is a not-for-profit organisation committed to the development of an improved and sustainable healthcare workforce across the UK. Established in 2002 as the Sector Skills Council for Health for the UK health sector, it is the authoritative voice on workforce skills issues and offers proven solutions and tools, with the expertise and experience to use them effectively.