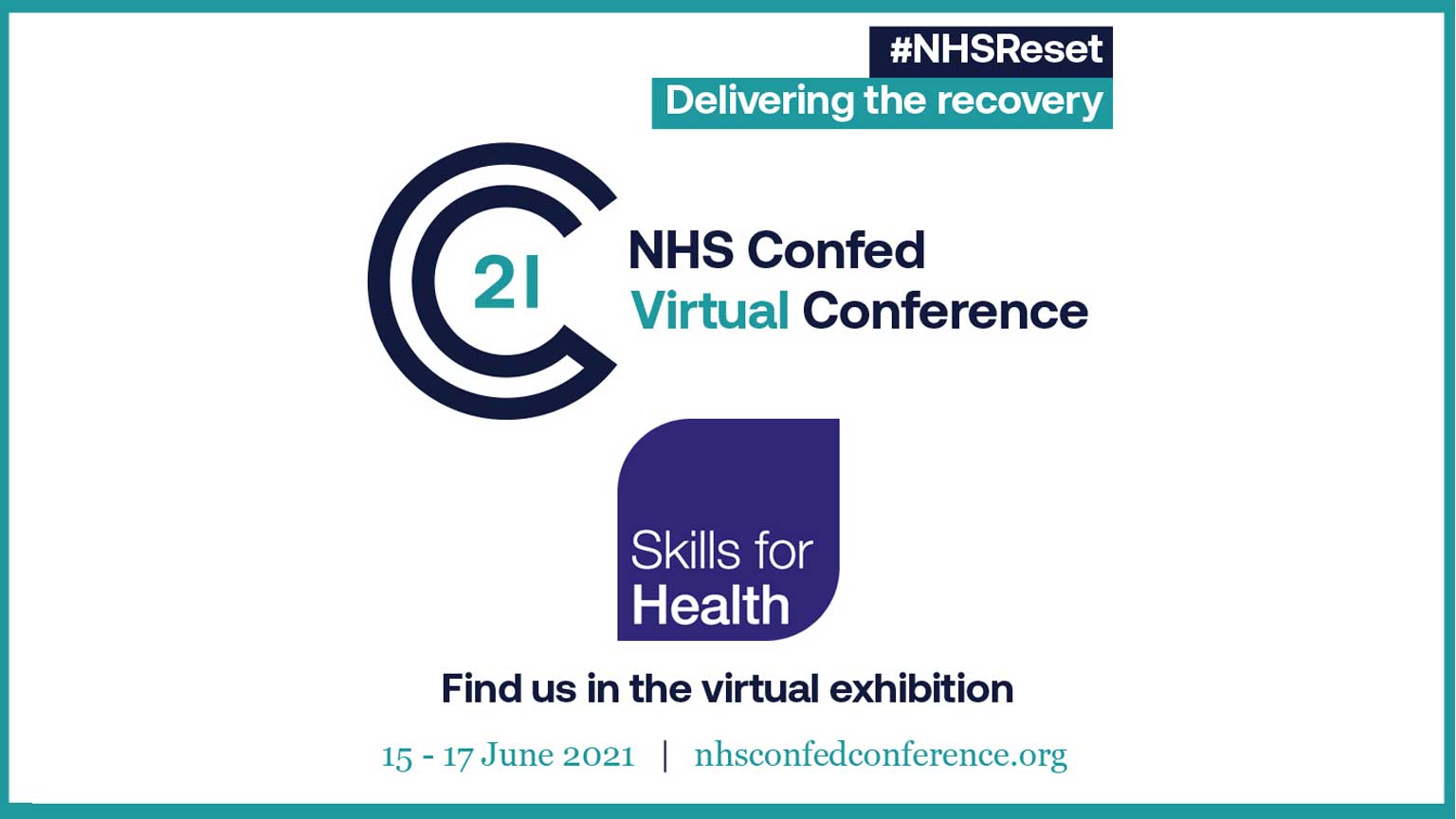 9 MINS
At this year's upcoming NHS Confed Conference, our workforce experts will be on hand at our virtual exhibition stand to share some of our latest developments in workforce planning, digital learning, and remote staffing management to help you harness your innovations to support in 'delivering the recovery'.
Here, Adam Causon, our Chief Operation Officer, reflects on some of the collaborative successes we have implemented to overcome pandemic workforce challenges, how we can learn from sharing these at events like Confed, and how we can support you to build back a better future for our NHS people.
They say that necessity is the mother of invention, and this has certainly been demonstrated by the level of invention and innovation around the world over the last 15 months. We have all been part of an inexorable march towards a digital age, with an incremental shift to online and remote working for some time now. Lockdown and the global health threat have only catalysed the digital revolution, allowing essential services to continue with multi-disciplinary teams, both on and behind the front line, working hard to find solutions to rising challenges.
As we begin to emerge from the worst of the crisis, we need, now more than ever, to come together and consolidate that sense of purpose that has so galvanised the NHS to lead positive changes across the service.
Here at Skills for Health, we have been part of the journey towards digital freedom for a number of years now, and we were in a fortunate position in March 2020, when remote working quickly went from desirable to absolutely essential.
At this time, Our Chief Technical Officer Paul Walker, and his team, worked closely with NHS Professionals to develop a rapid response to staff training needs and as he puts it, "everyone who contributes to the NHS is truly part of a single team with a single goal – protecting the health of the nation through safe, effective working – this meant finding secure, safe, and effective digital solutions to staffing logistics."
As we have continued to develop digital learning platforms and offer training packages, 'going digital' has gone from being a novel cost-effective and simple solution to staffing and training needs to becoming a pragmatic necessity for every possible department, and in every possible situation.
Online training wherever possible has been on its way for a long time – but at the onset of the pandemic we found ourselves with two new challenges: firstly, the need to deploy a learning platform with accessibility inbuilt to offer essential learning for every staff member; secondly, the need to meet unexpected new learning needs. Collaborating at organisational and individual levels meant assessing the real, ongoing needs of the changing workforce at a demanding time, and offering targeted, pragmatic support.
The pandemic hasn't just meant that the shift to digital working happened at an unexpected pace; it has meant that a huge array of new learning needs had to be identified and met. To meet the needs of an organisation, a training provider needs a fully comprehensive catalogue of offerings, comprising all mandatory training from before the pandemic. Add to this, a full complement of material to upskill a workforce facing a new challenge, and everything to facilitate a return to work for those people coming out of retirement or training to bolster precarious numbers.
Staffing levels, especially on the front line of patient care, can be challenging at the best of times, and with strict rules for contact and exposure, incubation periods and self-isolation paramount for the entire nation, staff absence was more of an issue than ever. Realtime Rostering, our flexible, integrated platform enables managers to do more than just 'make up the numbers'; skill mix, competency, and the ability to anticipate issues have never been more important.
Both staffing numbers and targeted training have been key to improving the healthcare staff experience – and therefore everyone's experience – through the pandemic. Staff who have their training needs met and whose work-life balances are respected are staff who feel valued. Through trying times, resilience and camaraderie are essential, and it isn't enough to expect the best of people without offering enough support; team-building, resilience training, and hands-on leadership are more valuable than ever.
Before the pandemic, we were teetering on the brink of a digital revolution in education and human resource planning.  Joined-up thinking at all levels in the NHS has led us through the darkest moments of this crisis and it's this kind of cohesive collaborative effort that will take us forward to the next step of our staff development journey.
Pre-Covid-19 we couldn't have imagined remote working on anything like the kind of scale that we've all had to achieve. We could not have guessed that we'd be attending virtual conferences, nor that everyone would be coming back together after an unprecedented and shocking shared experience.
We – the world, the nation, the NHS – have come through a time of intense change, and it's essential that we take some pride in that, celebrating our own and others' achievements through some of the greatest challenges our generation has faced. Events like Confed are more valuable than ever as the consolidation of experience, sharing of knowledge, and strength of solidarity are what will keep us moving forward.
Everyone here at Skills for Health is passionate about learning, education and innovation, and Confed is an incredible opportunity to begin to network on mass again. We want to discover how teams from every area of the health and care sector have met the challenges of the pandemic, how we can work better together and learn from each other, and we hope to see you there.
Book a meeting with one of our friendly and knowledgeable workforce specialists from June 15 to 17 to find out more about how we can help meet your training and people management needs, or simply drop by our stand to say hello.