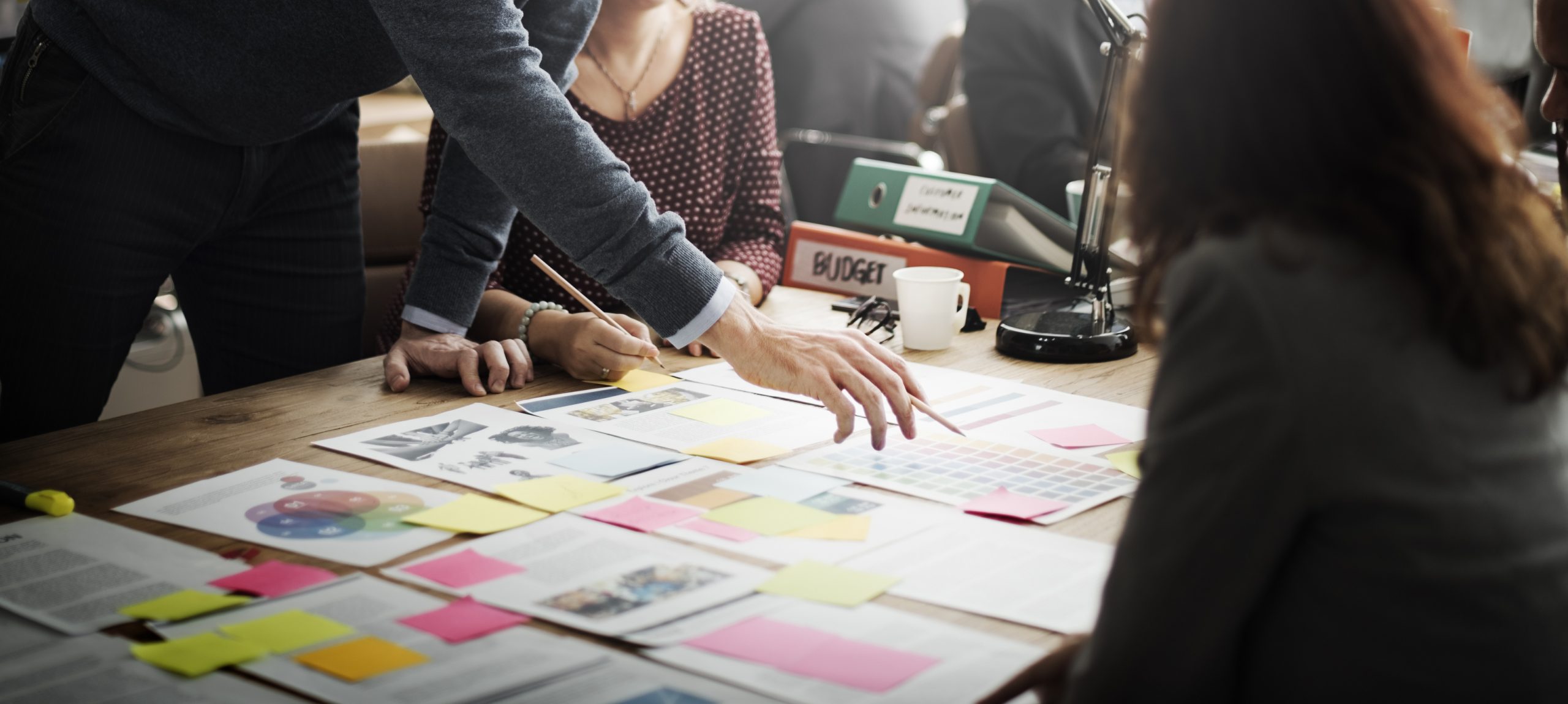 15–18 MINS
We all know that the last year has been enormously challenging for our NHS and healthcare teams. Whilst the road to sector recovery is a long one, the new year brings the prospect of better days ahead, thanks to the unwavering and tireless efforts of those working in health and social care, both on the front-line and in operational support roles.
We wanted to share a range of key dates and healthcare events coming up in 2021 to look out for that might be of interest for you and your teams. Below are just a range of upcoming healthcare events and campaigns, with additional information, useful resources and eLearning, shared by our experts in healthcare workforce development and digital solutions. Many more resources can also be found within the Skills for Health Information Hub. You can also sign up to our newsletter to receive live updates for upcoming healthcare events delivered by our team.

4 FEBRUARY – TIME TO TALK DAY #TimeToTalk
Time to Talk Day is the day that we get the nation talking about mental health. This year's event might look a little different, but at times like this open conversations about mental health are more important than ever. Find our newly developed Mental Health Nursing Competence and Career Framework here.

8 – 14 FEBRUARY – NATIONAL APPRENTICESHIP WEEK #NAW2021 #BuildTheFuture
National Apprenticeship Week is coordinated by the National Apprenticeship Service and is designed to celebrate apprenticeships and the positive impact they have on individuals, businesses, and the wider economy. Skills for Health will be supporting this day through various activities, so please stay tuned to our website and social media pages for updates. Find out more about how we can support you with apprenticeship programmes.

4 FEBRUARY – WORLD CANCER DAY #WorldCancerDay #IAmAndIWill
World Cancer Day was created by the Union for International Cancer Control to raise awareness and education about cancer with the aim of saving millions of preventable deaths each year. In 2019 we were commissioned by Health Education England to develop a free Cancer Communications Interactive Resource, to find out more and access the resource click here.

5 – 14 MARCH – HEALTHCARE SCIENCE WEEK #HCSW2020
National Healthcare Science Week, run by the office of the Chief Scientific Officer, is an annual celebration and opportunity to raise awareness of the many diverse and interesting careers in healthcare science and inspire the scientific workforce of the future. Shout out to all the brilliant scientists involved in getting the Covid-19 vaccine.

8 MARCH – INTERNATIONAL WOMEN'S DAY #ChooseToChallenge #IWD2021
International Women's Day is a global day celebrating the social, economic, cultural and political achievements of women. The day also marks a call to action for accelerating women's equality.

15 – 21 MARCH – NUTRITION AND HYDRATION WEEK #NHWeek
Nutrition and Hydration Week is an annual event with the objective to promote improvements in provision of nutrition and hydration locally, nationally and globally. Our Fluids and Nutrition eLearning course aims to provide health and social care staff with examples of how they can provide adequate hydration and nutrition for people in their care, including, in particular, the very young and older people.

20 MARCH – WORLD ORAL HEALTH DAY #WOHD21
World Oral Health Day is dedicated to raising global awareness of the issues around oral health and the importance of oral hygiene so that governments, health associations and the general public can work together to achieve healthier mouths and happier lives. Ensure you and your staff have the most up to date knowledge with our Oral Health eLearning, head to the Skills Platform to discover more here.

1-30 APRIL – STRESS AWARENESS MONTH #StressAwarenessMonth
During Stress Awareness Month, healthcare professionals and health promotion experts across the country will join forces to increase public awareness about the causes and cures for our modern stress epidemic.

7 APRIL – WORLD HEALTH DAY #WorldHealthDay
The World Health Day is a global health awareness day, under the sponsorship of the World Health Organization (WHO), as well as other related organisations. 2021 marks the eightieth anniversary of World Health Day and is seen as an opportunity to draw worldwide attention to a subject of major importance to global health each year.

28 APRIL – WORLD DAY FOR SAFETY AND HEALTH AT WORK #SHWDay
Recognizing the great challenge that governments, employers, workers, and whole societies are facing worldwide to combat the COVID-19 pandemic, the World Day for Safety and Health at Work will focus on addressing the outbreak of infectious diseases at work, in particular, on the COVID-19 pandemic. Safety and health in the workplace are of paramount importance to us and we have a number of eLearning courses available designed to support the healthcare workforce. You can find a range of our eLearning courses here.

29 APRIL – ON YOUR FEET BRITAIN #SitLess #MoveMore
The 'On Your Feet Britain' challenge encourages you to get active and convert 'sitting time' to 'standing time'. Just a few simple changes – it's easier than you think, so let us know how much "sitting time" you can reduce on the day.

4-10 MAY –  DEAF AWARENESS WEEK #DeafAwarenessWeek #DAW2021
Deaf Awareness Week is an annual event organised by the UK Council on Deafness, aiming to raise awareness of the isolation that deaf people can occasionally experience, and promote the importance of social inclusion around the deaf community. Find out how Dartford and Gravesham NHS Trust increased awareness of barriers to communication for Deaf and Deafblind people here.

10-16 MAY – MENTAL HEALTH AWARENESS WEEK #MentalHealthAwarenessWeek
The Mental Health Foundation hosts this week each year to raise awareness of mental health issues which can often be overseen. Previous years have focused on anxiety, relationships, sleep deprivation and exercise. This year the theme is nature and the environment. Click here for our Skills for Health Mental Health Awareness course.

7 – 23 MAY – LEARNING AT WORK WEEK #learningatworkweek
Learning at Work Week is an annual event organised by the Campaign for Learning. It aims to put a spotlight on the importance and benefits of learning and development at work as well as building a learning culture at work.

12 MAY – INTERNATIONAL NURSES DAY #IND2021
Organised annually by the International Council of Nurses, International Nurses Day celebrates the contribution that nurses make to societies around the world. The date has a very strong significance, being the birthday of perhaps the world's most famous nurse, Florence Nightingale. The Mental Health Nursing Career development framework supports our nurses in offering exceptional patient care. You can find out more here.

17 – 23 MAY – DEMENTIA ACTION WEEK #DAW2021 #dementiaawareness
Previously known as Dementia Awareness Week, Dementia Action Week encourages people to take action to improve the lives of those affected by dementia, working to create a dementia friendly UKA range of fundraising events from sports events to bake-offs and quizzes will also be taking place across the UK. Click here to access out free Online Dementia Awareness Training.

31 MAY – 6 JUNE – NATIONAL PATIENT PARTICIPATION WEEK
National Patient Participation Week is a national event held each June and is organised by the National Association for Patient Participation, (N.A.P.P) a national charity. The aim is to highlight the importance of patient participation to achieve excellence in care for all patients. You can find our free Person Centred approaches course here.

8 – 13 JUNE – CARERS WEEK #carersweek #carers
This year, people across the country are continuing to face new challenges as a result of the coronavirus outbreak. Many people are taking on more caring responsibilities for their relatives and friends who are disabled, ill or older and who need support. They need to be recognised for the difficulties they are experiencing, respected for all they are doing, and provided with information, support and understanding. Many of our Skills for Health online courses are designed to help and support carers, find out more here.

10 -17 JUNE – DIABETES WEEK #diabetesweek / #talkaboutdiabetes
Diabetes Week is an annual UK-wide initiative devoted to raising awareness of diabetes and raising money to help fund research into the condition. Our diabetes online course offers a greater understanding of the challenges around the condition and how it can be effectively managed.

9 SEPTEMBER – EMERGENCY SERVICES DAY (999 DAY) #999DAY
The Emergency Services Day promotes the work of the emergency services, using the emergency services responsibly, educates the public about basic lifesaving skills, and promotes the many career and volunteering opportunities available.

17 SEPTEMBER – WORLD PATIENT SAFETY DAY #worldpatientsafetyday #patientsafetyday
The objectives of World Patient Safety Day are to increase public awareness and engagement, enhance global understanding, and increase global solidarity and action to promote patient safety. Our Safeguarding and Patient Care eLearning course aims to support healthcare workers in providing exceptional patient care.

10 OCTOBER – WORLD MENTAL HEALTH DAY #WorldMentalHealthDay
World Mental Health Day is an opportunity to raise awareness and advocacy against mental health stigma. This year's theme set by the World Federation for Mental Health is mental health for all.

14 – 20 OCTOBER – INTERNATIONAL INFECTION PREVENTION WEEK #IIPW
During this year's International Infection Prevention Week (IIPW), we celebrate the hardworking infection preventionists (IPs) who are keeping our communities safe. Skills for Health supported The Infection Prevention Society and in production of the report Outcome Competences for Practitioners in Infection Prevention and Control. Find out more here.

15 OCTOBER – GLOBAL HANDWASHING DAY #globalhandwashingday
One of the most effective ways to stop the spread of a virus (including COVID-19) is also one of the simplest: hand hygiene, especially through handwashing with soap. To beat the virus today and ensure better health outcomes beyond the pandemic, handwashing with soap must be a priority now and in the future. This year's theme, Hand Hygiene for All, calls for all of society to achieve universal hand hygiene. Our free COVID-19 Awareness course includes significant information on this topic, such as infection prevention and hand hygiene.

16 OCTOBER – RESTART A HEART DAY #RestartaHeart
Restart a Heart Day is an annual training event relating to cardiopulmonary resuscitation (CPR) and defibrillator use or first aid surrounding heart attacks.  In light of COVID-19, the steps taken when performing CPR have changed. The Resuscitation Council UK provided specific guidance for CPR on patients with suspected or confirmed COVID-19. Find out more here.

25 NOVEMBER – 10 DECEMBER – 16 DAYS OF ACTION AGAINST DOMESTIC VIOLENCE #16DaysofAction
16 Days of Action Against Domestic Violence is aimed at businesses to support them to take action against domestic abuse and violence. Find out here how our eLearning and framework can support you.
To find out more about our own upcoming healthcare events, news, and expert insights sign up to receive updates using the form below.